All pictures: Ashoka / Fargo Circle Studio in collaboration with Red Bull Amaphiko
Wir geben es ja zu: schon alleine das Design des Intros von Ashoka's Changemaking-Seite hat uns dermaßen in den Bann gezogen, dass wir mehr Zeit als geplant auf der Homepage verbracht haben.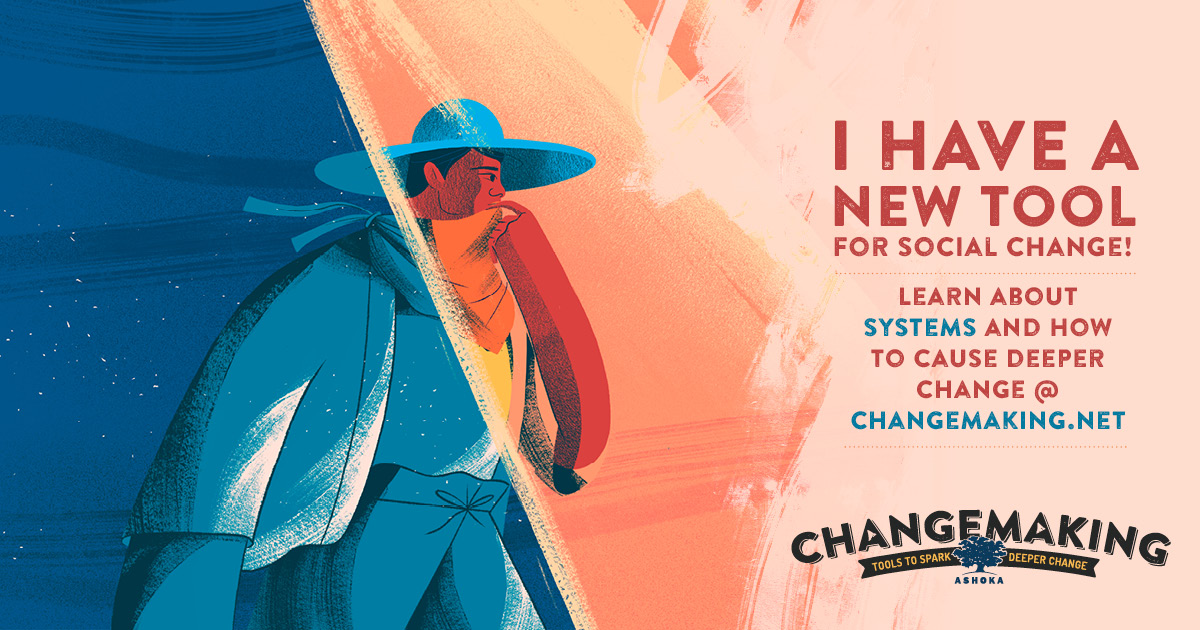 Doch zurück zum Anfang. Ashoka, die Non-Profit-Organisation zur Förderung von sozialem Unternehmertum – genauer Odin Mühlenbein und seine amerikanische Kollegin Reem Rahman – haben eine Seite ins Netz gestellt, um das Thema systemische Veränderungen anschaulich an den Mann und die Frau zu bringen. Mit einer (ja, wir wiederholen uns an dieser Stelle, aber es MUSS einfach nochmal gesagt werden) zauberhaften Gestaltung werden Hilfestellungen skizziert, wie zum Beispiel die verschiedenen Types of Impact, zur Problemanalyse oder Strukturen, die Veränderung herbeiführen können.
Doch genug geschwärmt. Klickt auf den Käfer und folgt ihm: