AfB lives social entrepreneurship to its core. Not only do they give broken or rejected IT-goods a new life, but in doing so, AfB also offers a perspective to people often excluded from the job-market and want to ensure everybody can enjoy the benefits of the new digital world. 
In this interview, Alexander Kraemer tells us in which ways technology and the social sector fit together, how to scale impact by cooperating with corporate companies and why it's important to even think yourself outside the business model. 
Tell us about AfB, what's your core innovation?
Our core business is to pick-up, erase, repair und remarket used IT-hardware. We offer this highly professional service to corporations with more than 500 employees and our core mission is to create jobs for people with a disability. AfB started in 2004 and is currently working in 14 locations in Germany, France, Switzerland and Austria with 240 employees for over 460 partner companies. 50% of our workforce consists of people with a disability who work in nearly every department to generate professional services in the IT sector.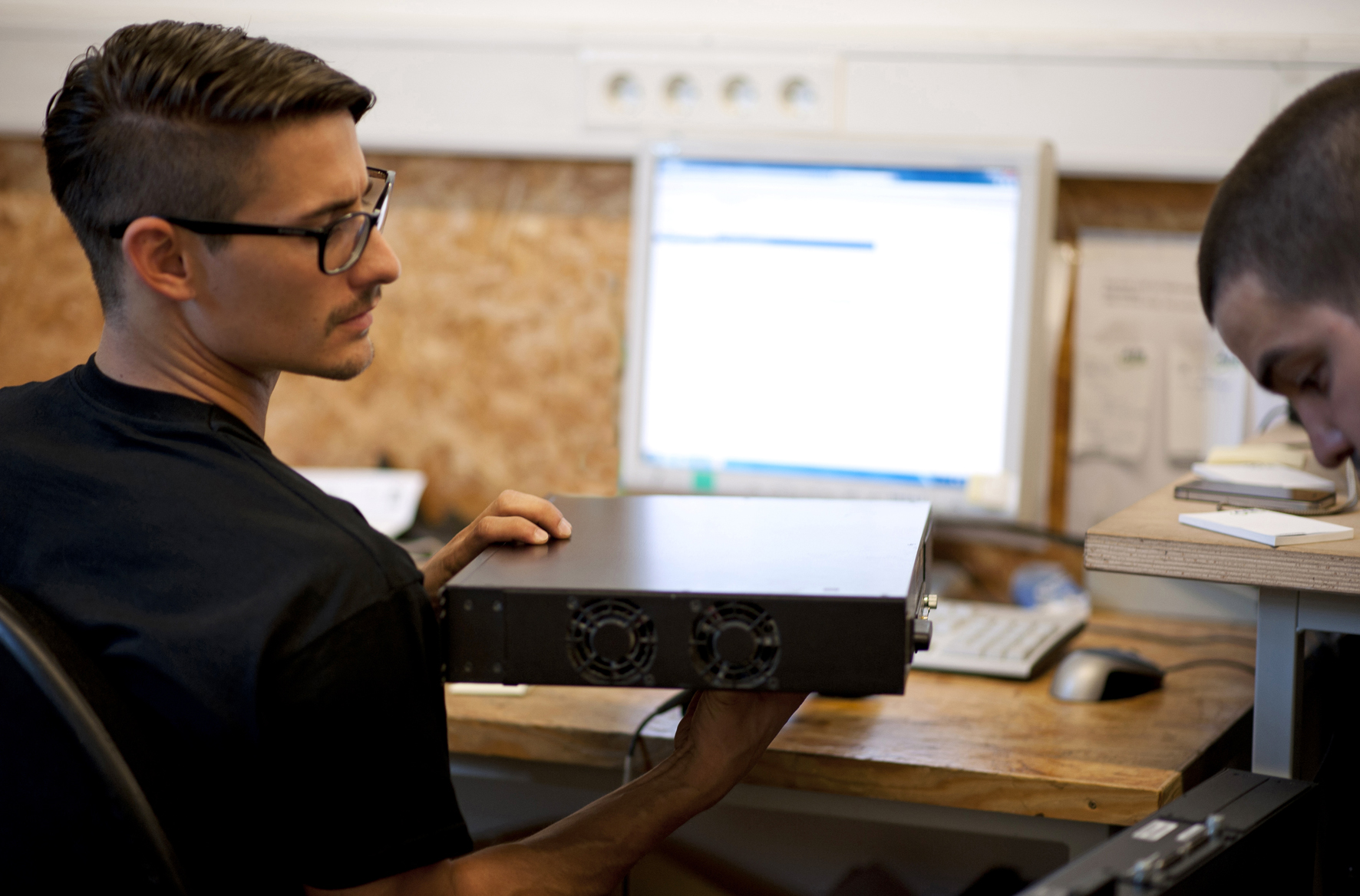 The tech industry and the social sector were generally thought of as two rather distant sectors – how do you see the two developing in the coming years? How do you see tech and social working together?
I believe that technology is currently the biggest driver in global development. Everything is digital, blinking and connecting away at a speed that means many get left behind. The social business scene is profiting and professionalizing itself with this development. More and more attempts to create impact move from a local to an online and global sphere. With a digital approach you can scale very easily and reach a lot of people. But at the same time I see too many concepts pushed into online clouds and app-stores, which sound really nice, but which fails to create a real impact for the target group.
In our hemisphere we wear notebooks and smartphones, pushing for more and more connectivity and data capacity. But, in my opinion, if you want to realize measurable, local impact you need more than two thumbs whizzing away on a screen. Technology is an undeniable enabler, but it's not the sole solution to every problem, even if "there is an app for that".
I presume that the trend will continue at even higher speeds, reinventing many known concepts, which will then again have a strong influence on the social companies. These, in return, will require more and more hard- and software developments, which will create a positive return to the IT-professionals.
How have you integrated social entrepreneurship/innovation into your internal programs?
Social Business is the attempt to solve society's problems with a viable business approach. In 2004 AfB founder built a social business without even knowing it. Now we are strongly building on our expertise. In our CSR-team we are developing impact projects, which contribute to our core business as well as generate an impact in our society. For example: In our shops, the main customers in forthe used devices are senior citizens. They are coming to AfB, because we offer professional devices at low prices, give up to three years warranty and take time to explain all the details of the device.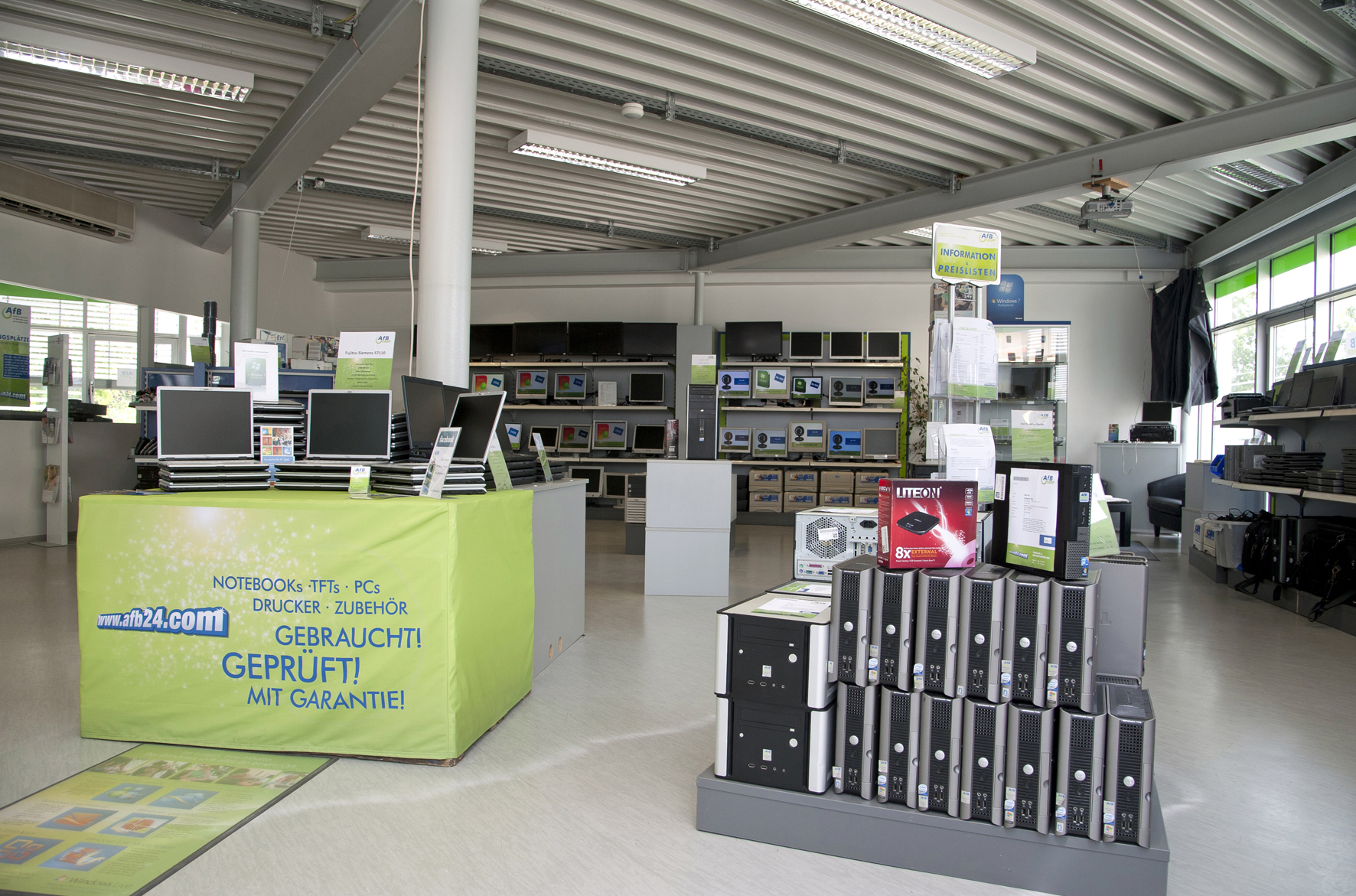 We are often asked to offer computer courses. So we gave first simple trainings on computer usage and internet applications such as E-Mail or Skype, in Hannover, Ettlingen and Vienna. Now, knowing that we can create a big impact when we build on our strengths, we want to expand the project through establishing our Silver Surfer Program in all our locations. We have already trained selected employees to become Silver Surfer Trainers and hope that in six months we can also train senior citizens to become trainers themselves. In doing so, we empower our stakeholders to create impact within their peer group.
You have a rather novel internship scheme which includes corporate partners – tell us about it.
We are a small sustainability team in a very dynamic scene. We want to stay on top of the newest developments and give future sustainability managers the chance to gain insight into a social business. One of our prior interns undertook his first internship with us, and then went on to a large corporate company for a second internship. He is now consulting us on an internal project, so we are still benefitting largely from the expertise he gained.
This experience gave us the idea to develop a dual-impact internship scheme. We are currently negotiating with a large company in Karlsruhe so that we jointly hire two interns for six months. The interns are going to start in one sustainability team and exchange their positions after three months. Through this they can, on the one hand gain insight and experience in two different teams and companies. And on the other hand the companies can learn as companies from the interns and from each other. We are planning on opening for application in spring next year.
In your opinion, what is an example of a successful social business?
There are many good examples, but my favorite ones are those where the stakeholder groups empower themselves or generate impact for an additional group. Take the DialogMuseum for example. In 21 countries, they provide the overwhelming opportunity to feel the world without the sense of sight. I've been to the two only locations in Germany, in Hamburg and Frankfurt quite a few times and I can only recommend the experience as well as the business concept behind it.
In this great business the employees, who have great difficulty finding jobs on the general labor market, empower their customers to rethink their senses by walking through a city, a forest or riding a boat in the pitch black. And the DialogMuseum continues creating new formats, scaling their impact into new markets and customer groups.
AfB has grown and scaled quickly – what would you advise other social businesses that are looking to scale internationally?
Building and running a social business is finding the balance between impact and business. In my opinion you should remind yourself again and again, that without the business you most probably won't generate sustainable impact.
Many social businesses place impact first and believe that business will follow. How can you pay your employees fairly, if you neglect the money making part? I can only recommend focusing on ensuring steady or growing cash inflow so you can hire good people, who drive your company towards becoming profitable. With every business decision you make, rethink how you can find the balance between impact and business. When transferring your business to other countries, do the same, partner with organizations or even better: hire local people who can really bring you forward, then rethink how you can find the balance.
The second recommendation is to grow with your customers, with that: know what they want, so that you can develop your organization accordingly. Think about cross selling effects, which means: can you offer your existing customers additional products or services? Selling more to an existing customer is easier than finding a new customer. Maybe your existing customer can help you scale to the next level.
Last, but absolutely not least: Build a business that runs without you. You might be the founder, the driver and the essential part to your business. But if this is the case, you will have to find another you in the targeted international market. It will be hard to find someone with your passion and expertise. If you find someone who will carry your idea, give him or her room for flexibility. The person will most probably have deeper market insight than you will ever have or need and can allow that your business grows. So it is important empower and trust her or him to run the business in the best possible way.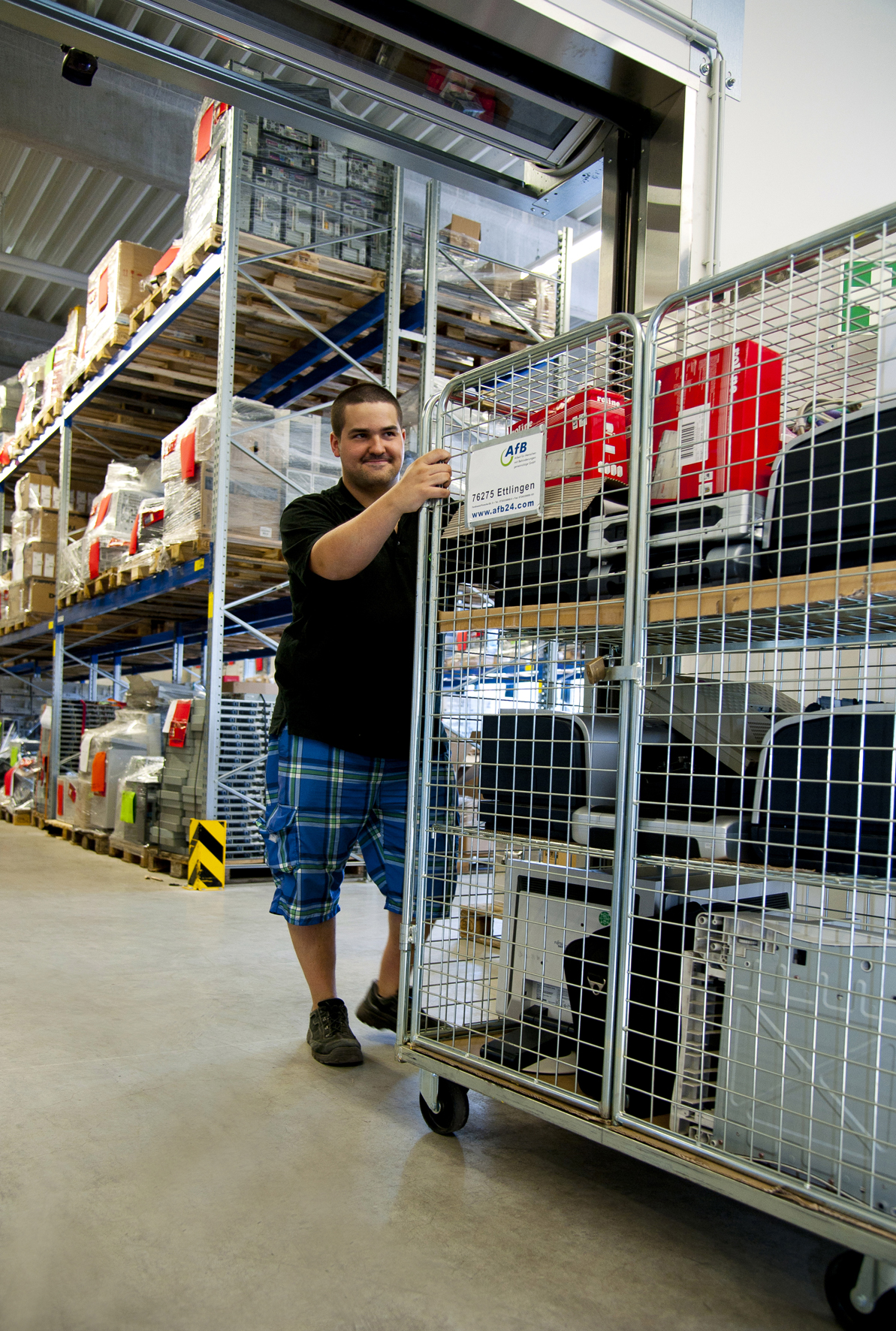 This interview was originally published in November 2015.