Part 1 of an exclusive study presented in collaboration with Dalia Research.
"Wir schaffen das", said Mrs. Merkel a few weeks back and with "we", she meant the German people. The international press praised Germany's citizens for their welcoming attitutude and we rejoiced at the hundreds of welcome initiatives created in Berlin and Munich. 
But is this a widespread CHANGE in attitude or just a hype? Do Germans really want to make it happen? And after the initial warm welcome, are Germans prepared to give refugees a real future in Germany? 
These were just some of the questions we asked in a recent study conducted by Dalia Research and tbd*. 
The Study 
We teamed up with Dalia Research, a Berlin-based research institution, to conduct a survey with over one thousand Germans in order to better understand their perceptions of the current refugee crisis. Dalia Research employed a mobile and web-based sampling technology to reach a census representative sample of the German population. The study was conducted between September 23rd and October 11th, 2015. 
The first part of the study, published here, focused on the participants' personal opinions concerning the increased number of refugees coming to Germany and what impact this might have on German society. They were also asked to evaluate their personal level of engagement, for example donations made or time spent volunteering with refugees.
The second part of the study will cover more political topics. Here we asked participants to evaluate Germany's role in addressing the refugee crisis, versus that of the European Union or United Nations. To add some broader perspective, the study then asked participants for their opinions on how peace in Syria could best be reinstated. 
Key Findings:
Half of the population (51%) thinks that Germany should host fewer refugees than it does momentarily.
 
Almost one-half of the population thinks that hosting refugees will have a negative impact on the German economy (47%) and culture (50%).​
 
Over one-half of the population (52%) has never met a refugee who arrived during the current crisis
The Results 
For weeks, there has been talk of little else in Germany. And yet, how many Germans have actually taken a step towards integration? This study found that only one-half of those surveyed had met a refugee in person.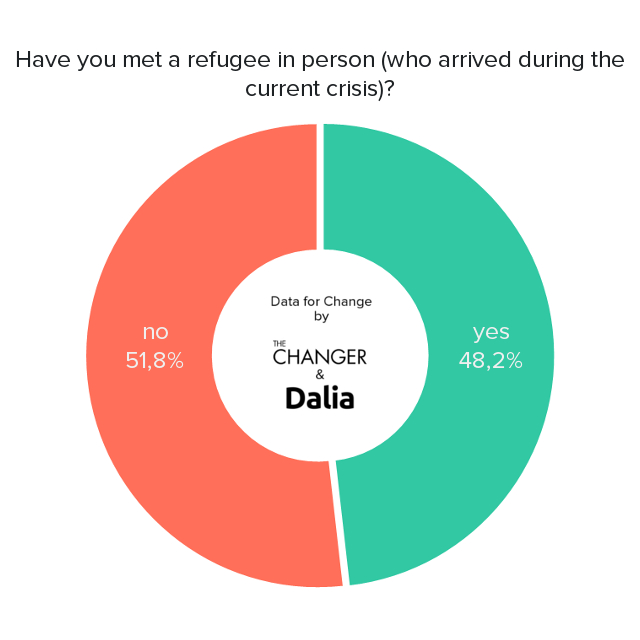 60% of the Germans surveyed had also never volunteered or made any donations to help refugees.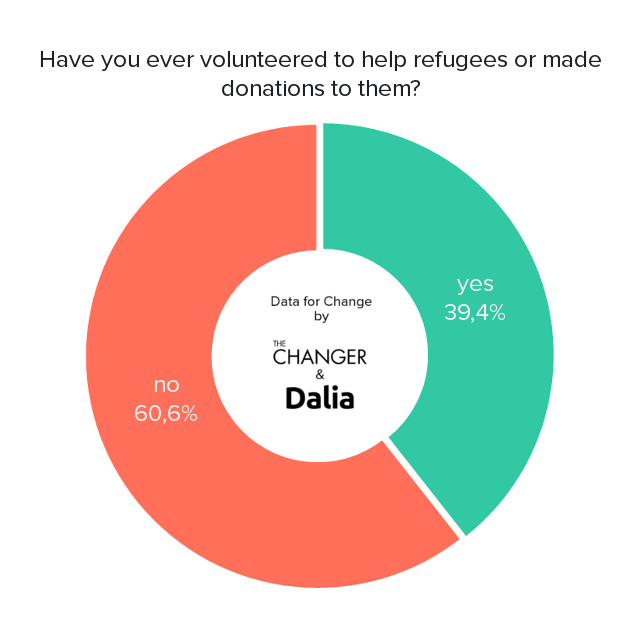 However almost two-thirds of the Germans surveyed were at least somewhat or very willing to volunteer or donate in order to help refugees.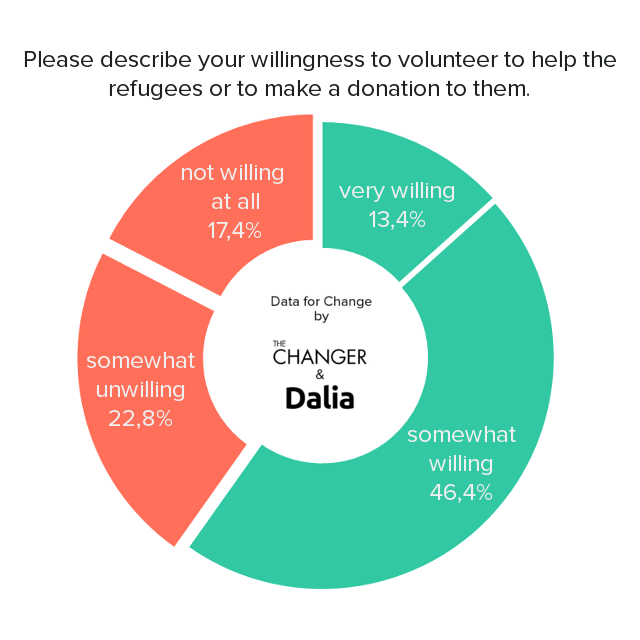 One-half of those surveyed are unsatisfied with the number of refugees that are currently being hosted in Germany. They think Germany should host fewer refugees.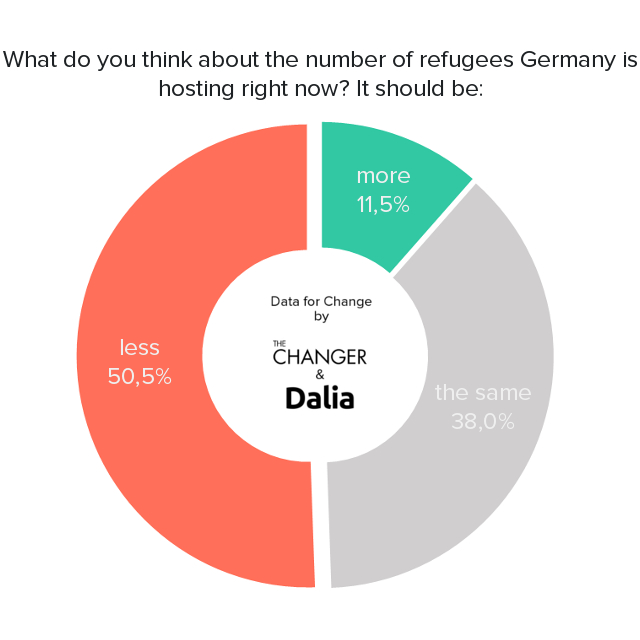 The study indicates that Germans are aware of their history and think it has an influence on their behavior and their response to refugees.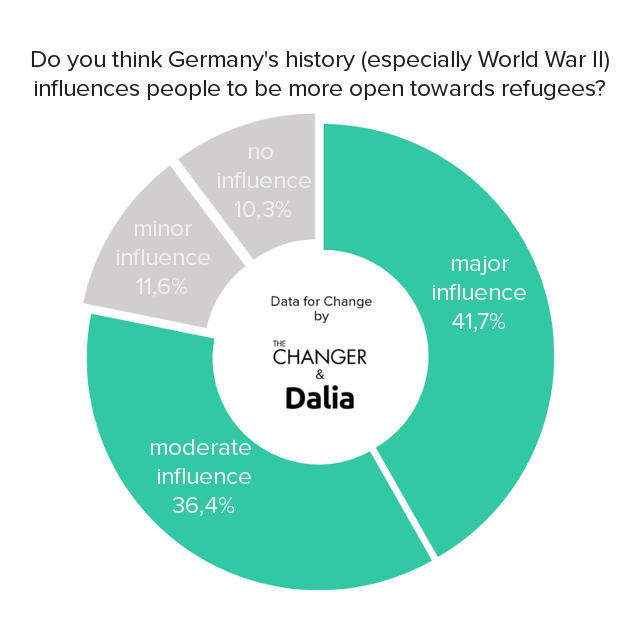 The vast majority of Germans surveyed believe that this phase of increased immigration will last between one and three years.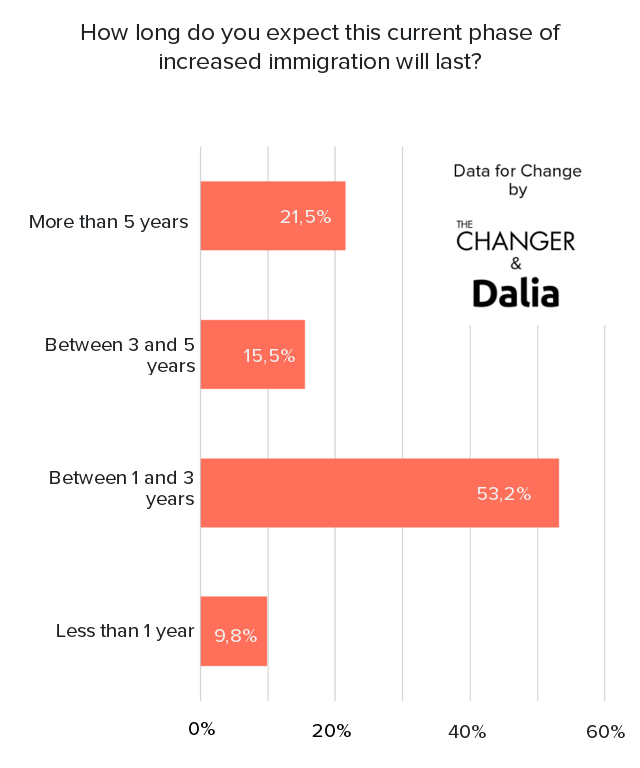 Most Germans surveyed feel that hosting many refugees will have a negative impact on the German economy. Only one-third think that it will have a positive impact.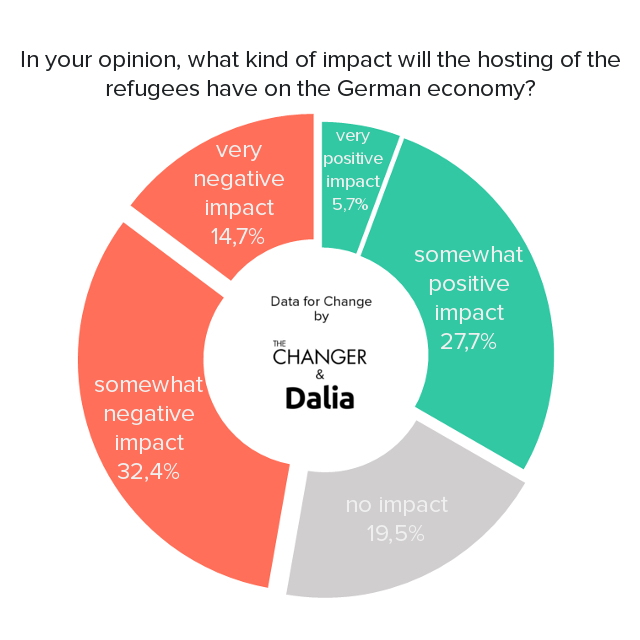 The study found that nearly the same sentiment applies for the impact on society and culture. Almost one-half of the Germans surveyed think it will have a negative influence, whereas just over every fourth person surveyed believed it would have a positive impact.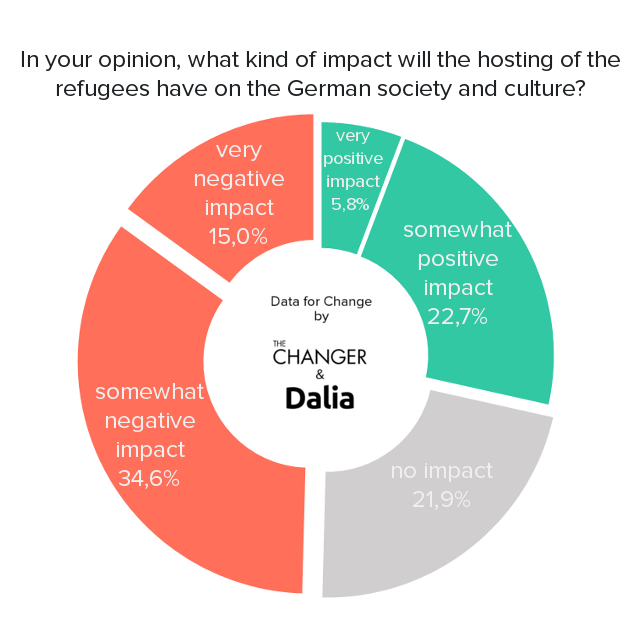 Although this final question is arguably somewhat leading, it's interesting to note that only 3.7% selected "none of the above", which indicates a general fear amongst Germans.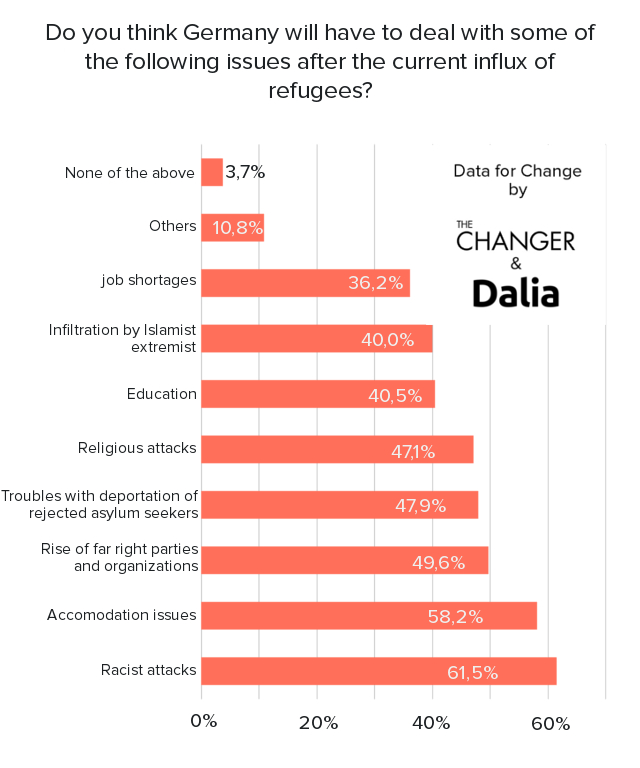 So what does this mean for those working in the field of refugee integration, advocacy and education? Well, it means that there is still a lot of work to be done in the way of breaking down stereotypes.
There is plenty of evidence to suggest that immigration is both economically and culturally positive. Here is a fantastic overview of the facts. But there is hope - over 60% of Germans are willing to help out when it comes to volunteering and donating - so now is the time to mobilize that enthusiasm in a sustainable way and find innovative ways of keeping people engaged beyond the initial hype. 
The second half of the study, which covers the political response and broader questions surrounding the EU and Syria, will be released in the coming days.
The survey was conducted by Dalia Research, a mobile market research company. 1,025 individuals based in Germany answered the questionnaire, which was delivered via a series of mobile apps. The full survey with all the German questions can be viewed here.
About our partner, Dalia Research: 
Founded in 2013 and headquartered in Berlin, Germany, Dalia Research  develops programmatic sampling technologies to facilitate market-, social and opinion research through web-enabled mobile devices. Dalia's insights platform is used by some of the world's market research agencies, technology consultancies, universities and think tanks from North America, Europe and Asia. It currently generates and processes up to 3.5 million answers per day from over 80 countries. 
Originally published November 4, 2015