A recent study conducted by Dalia Research found that 54% of Europeans donate to a charitable cause at least once a year or more often. But how do those numbers break down? What causes do people most often donate to? 
The results: 
Children and health were the most popular donation causes across the board. 
46% of Europeans said they donate to child-related causes
followed by 29% of Europeans saying they donate to health-related causes. 
The third most popular cause was animal welfare, with 1 in 4 Europeans saying they donate to it.
Key findings: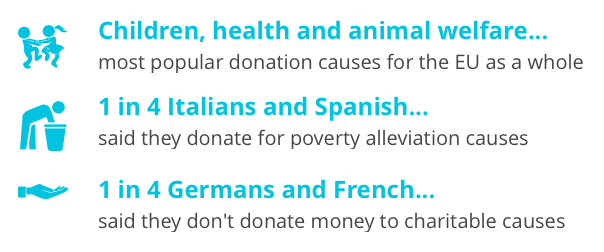 Here is a breakdown of how different causes rank.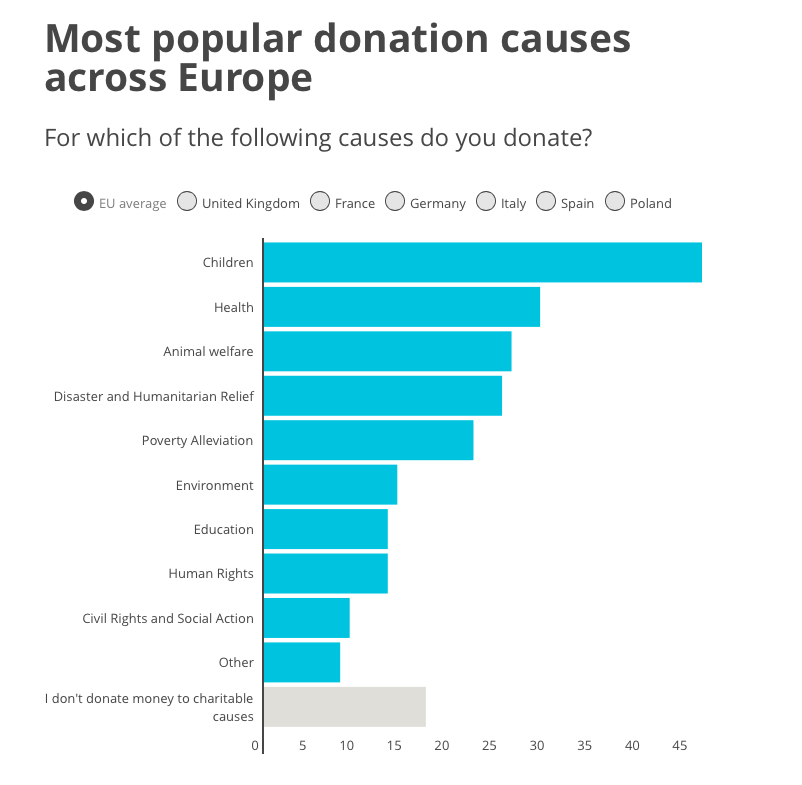 For more detailed and country-specific stats, check out the original article. 
Based on a census representative sample of 12.000 Europeans across 28 countries conducted in December 2015.
This post is part of an ongoing collaboration between The Changer and Dalia Research on surveying public opinion across Europe to shed more light on a range of social and political issues. To find out more about the survey and methodology, see Dalia e28™. 
Originally published July 11, 2016