Anti-establishment parties are on the rise. Why? Perhaps because Europeans are fed-up with their political class.
Just one-third of them trust their politicians to do the right thing for their country.
Eastern Europeans are particularly weary: only 23% of people in Eastern Europe have confidence in their political leaders.
An old saying has it that, "trust takes years to build, seconds to break and forever to repair". Let's hope that in this case, "forever" doesn't take too long.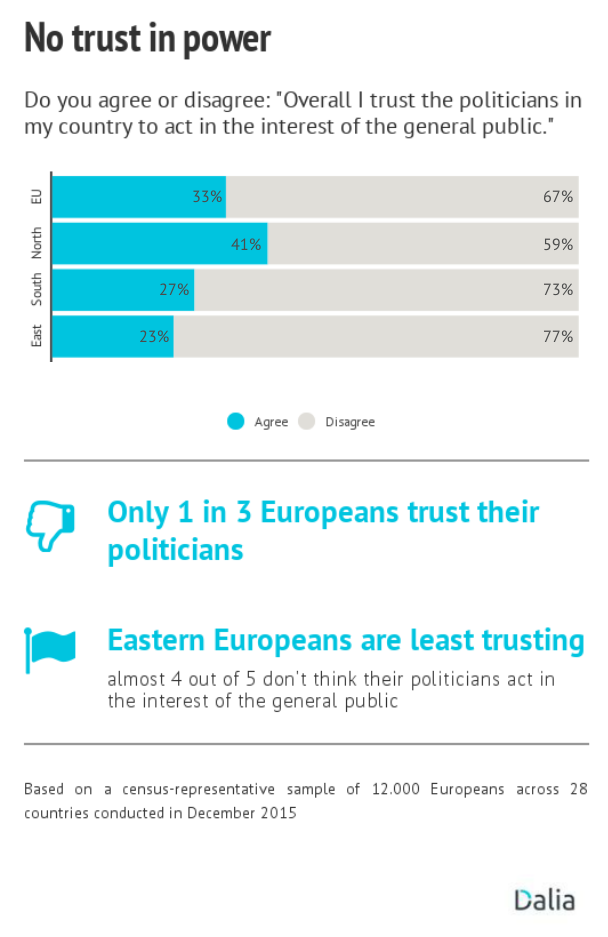 Do you agree?
__________________________________________________________
This post is part of an ongoing collaboration between The Changer and Dalia Research on surveying public opinion across Europe to shed more light on a range of social and political issues. To find out more about the survey and methodology, see daliaresearch.com/e28
Originally published May 4, 2016