When I started reading emails from colleagues and friends around the globe wishing me a Merry Christmas, I smiled filled with joy. But as I continued reading their messages, referring to the new year as the start of a new decade, it suddenly dawned on me. What. Has. Happened. To. Time? Are we really entering the third decade of the 21st century?
Looking back at everything that has happened (or that has not happened) in the second decade, I am not sure I am ready for this one. I cannot imagine what the world will look like in 10 years, or how I will feel about it all. Of all the questions I hold about my future and the future of the world, the most daunting for me is whether we will have managed to address the climate emergency adequately. Given the current premises, I am afraid of what a negative answer might mean for me, my community, and my beloved planet. Yet, one thing I know: that I will continue my work as a changemaker to leave a positive impact in the world. And to sustain my efforts, I have learned that looking after my wellbeing goes hand in hand in taking care of others.
As we enter not only a new year, but a new decade of changemaking work, it is therefore necessary to find the right tools and resources to sustain our wellbeing so that we may continue to support others. This is the main intention (call it New Year's Resolution if you wish) behind a new partnership between tbd* and Recipes for Wellbeing, a not-for-profit association I co-founded with a few changemaker friends. Our mission is to make wellbeing accessible to changemakers so that they may thrive in their work and life dedicated to serving other people and our planet. Our website currently hosts over 115 "wellbeing recipes" ― these are freely accessible individual and group activities aimed at boosting mental, physical, emotional, spiritual, and digital wellbeing. All activities are presented in the form of recipes ― with ingredients and nutritional values, cooking time and level of difficulty, and a step-by-step process on how to experience the activity and enjoy its benefits.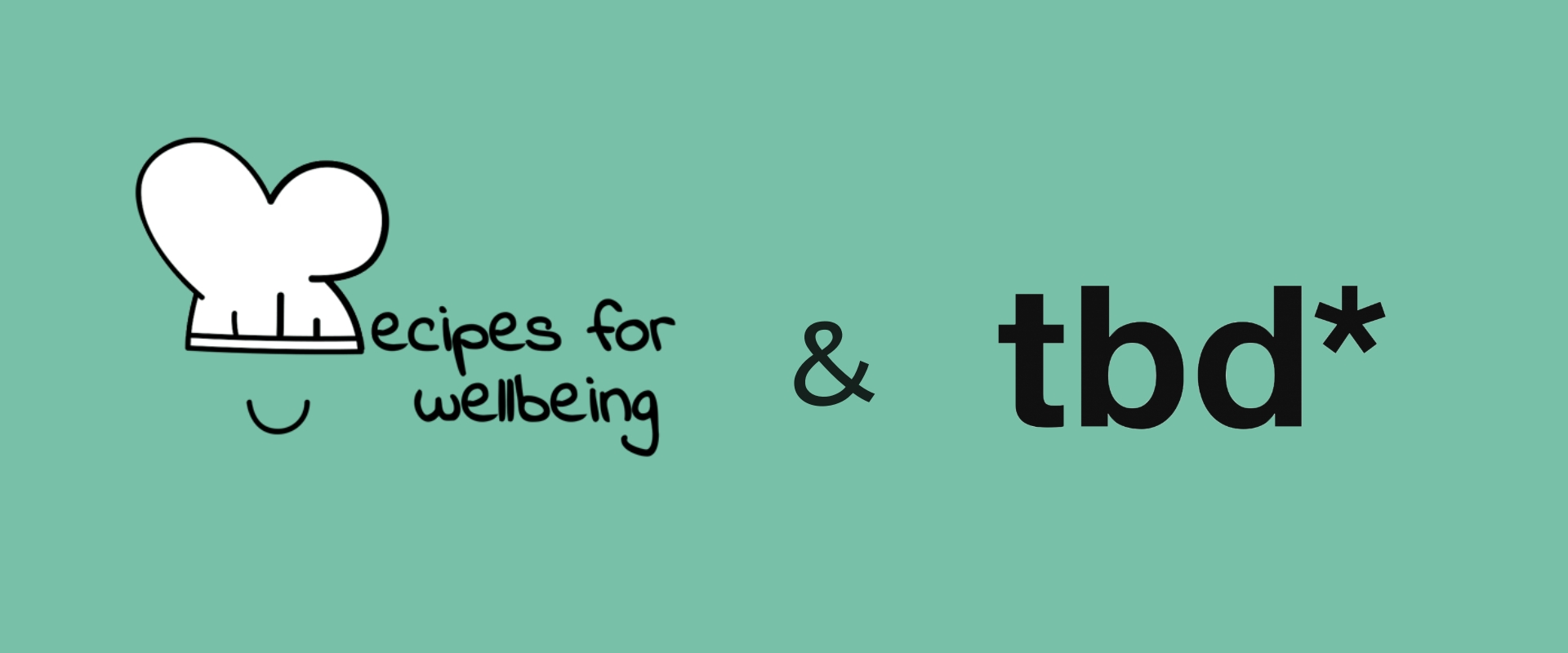 The partnership between tbd* and Recipes for Wellbeing will provide you this year with tips for individual and collective wellbeing.
This is our (belated) Christmas gift for you from tbd* and Recipes for Wellbeing: bi-monthly blog posts (every 2nd and 4th Wednesday of the month) that will guide you through one recipe to foster either individual (2nd Wednesday of the month) or team wellbeing (4th Wednesday of the month). Each month will focus on a wellbeing theme following the Action for Happiness Calendar so that you have access to daily tips and advice to make your wellbeing practice more effective. The recipes are translated in English, German, and Italian, so make sure to change the language option in the menu bar. Now onto the theme for this January which could not be anything else than… Happy New Year!
Intentions instead of resolutions
Despite the commitment to change one's life for the better, many people report that their New Year's resolutions survive only a few weeks. Instead of setting resolutions, have you tried setting intentions? "Every conscious action begins with intention," remind us his Holiness the Dalai Lama and Archbishop Desmond Tutu. Quite simply, setting an intention is a way to prepare your mind and heart for how you wish to show up in the world and face whatever life has to offer. It is different from setting a resolution, which is another word for setting an action-oriented goal that feels like another chore in our to-do list to reach the unreachable perfection. Instead, an intention is about adjusting your inner compass to set the right course as you sail through the uncertain waters of life. What is your intention for 2020? How do you wish to show up for yourself and others this year?
Our Morning intention setting recipe is an easy and quick activity you can try to set your intentions not just for the day, but for the whole year. By setting an intention for your 2020, you will not let life happen to you, but you will become an active co-creator with life. Once you have set your intention for the year, we encourage you to share it with a friend who may act as your accountability buddy and remind you of your intention from time to time or offer support when you might need it. Or simply share it in the comments' section below ― we're curious to learn about all your intentions!
You can access the full guidelines at https://www.recipesforwellbeing.org/morning-intention-setting/. The next blog post will focus on a group activity you can do with your team to ensure a successful collaboration throughout 2020 (and beyond!).
About Greta and Recipes for Wellbeing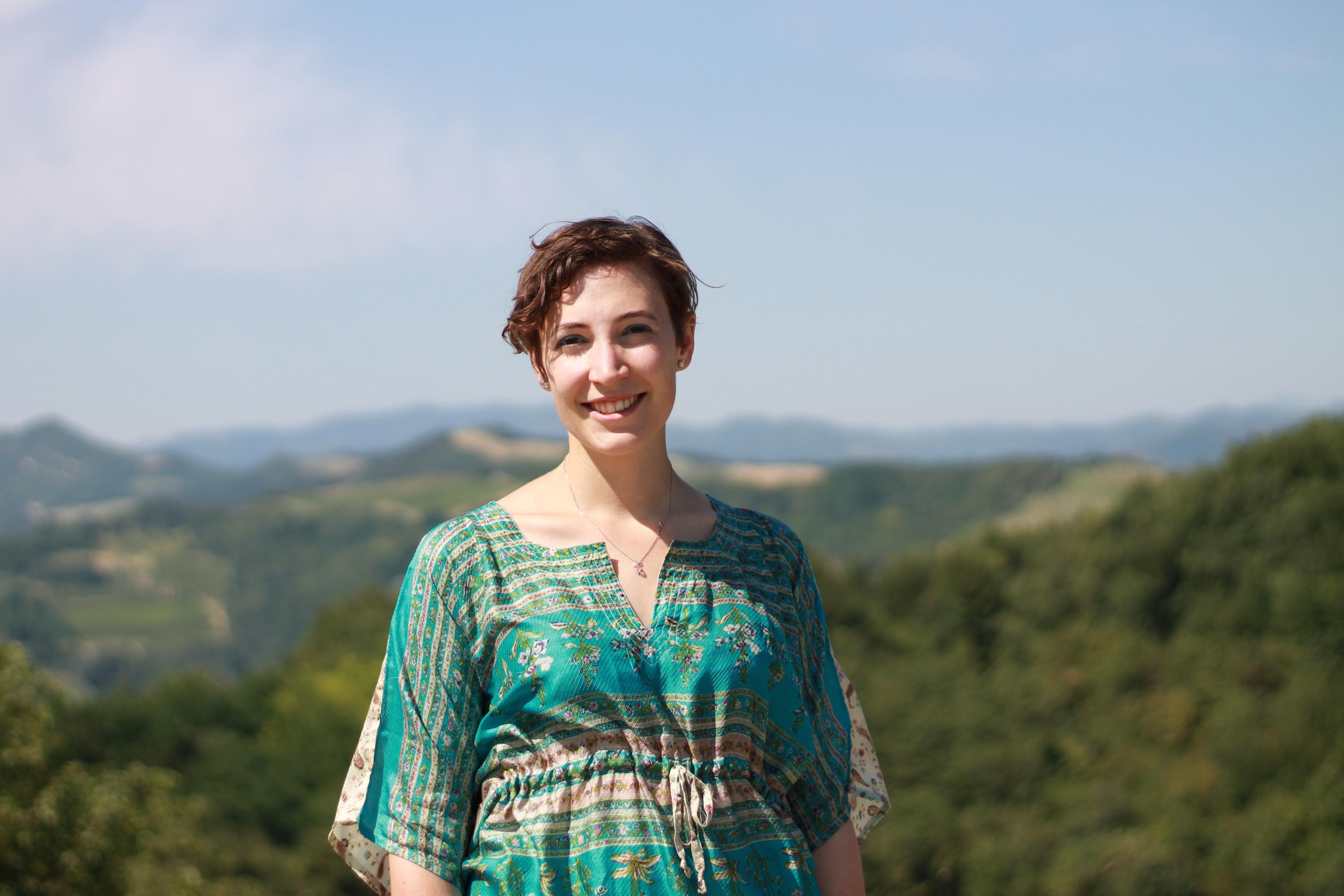 Greta Rossi is a changemaker involved in multiple not-for-profit initiatives, including Recipes for Wellbeing, Akasha Innovation, Pitch Your Failure, and ChangemakerXchange. Recipes for Wellbeing works towards shifting the culture of changemaking to include a focus on holistic wellbeing to enable anyone to contribute more effectively to creating positive change in the world. From freely accessible wellbeing recipes, through wellbeing talks and workshops, to immersive wellbeing labs, we make wellbeing accessible to changemakers and their teams. If you'd like to host a talk, workshop, or retreat for your team or organisation, reach out to us at info@recipesforwellbeing.org.