Six years ago we founded The Changer (that's what tbd* used to be called) with the intention of connecting people who want to work in the impact sector with their dream jobs. We wanted to provide you with "everything you need to know to be the best at doing good".
Over time, we realised that providing jobs and information wasn't enough. We realised that starting and sticking with a career with impact can be hard, and requires determination and a lot of peer-support. So we also started to put a focus on community-building. That's one of the reasons we changed our name to tbd* "To Be Determined" in 2017 and adopted the domain .community. On top of our online work, we ran networking events, career fairs and did a lot of behind the scenes work to strengthen the social impact ecosystem, like founding SEND e.V., together with others in the sector. During that time we have reached millions of people. We know that we have helped many of them to identify new jobs, start their own social businesses or recruit a purpose-driven team.
But yet, when we look around us, we still see so many people that are lost. So many people are searching for their purpose, but are having trouble finding it. Even those who are already working in the impact sector and have been for many years. We see so much wasted potential - people who want to make a difference but can't find the right opportunity or who haven't got the resources to transform themselves, or their organisation. People who are no longer motivated thanks to organisations and management which have crushed their spirit. We also see far too many burning out and burnt out people. Some of them burned out thanks to the pressure of living their purpose, others because they never found it and fell apart trying.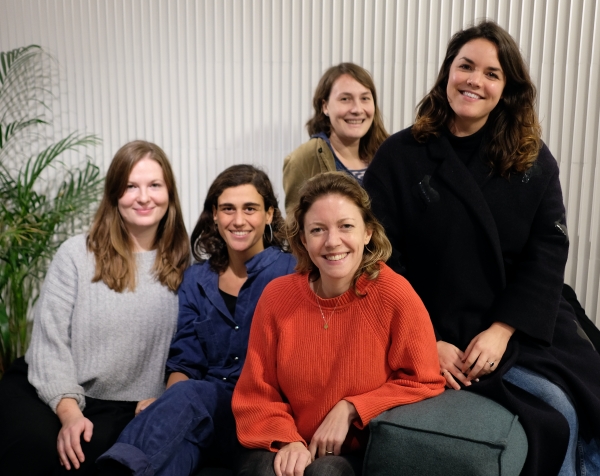 The tbd* Team
Recognise yourself in there? Yeah. So did we. With a shock, we realised over the last year that although we had spent five years trying to help others to have a happy, healthy and purposeful career we had not managed it ourselves. We didn't capture our impact in a way that helped us to really feel it, we put ourselves under a lot of pressure to always do more, we shifted our focus towards what we feel we should do, rather than what we felt we wanted to do. All of us in one way or another were still searching for a way to work which truly fulfilled us and allowed us to thrive rather than just survive.
So, together, we took some radical action. For some of our team, that meant making the decision to leave. That made us sad but we also completely understood. We thought about it, too. We still do. But most of us decided to stay, to experiment and see if it would be possible to turn the boat around. Knowing that so many other people were struggling with the same issues made us think, if we can figure this out for us, maybe we can figure it out for others too. If we can take ourselves on the purpose journey – as individuals but also as an organisation – maybe we can do the same for others.
What has changed
The first step was to fulfil a long-held dream and go completely remote – at least for a while – allowing our international team the opportunity and to live and work from where they feel most comfortable and most inspired. This, of course, has come with challenges, but as you will read in this article, we actually work together now better than ever! What else?
Over the course of six months we have moved from a hierarchical organisation to a self-organised one, based on the concept of "cooperative leadership". We have put together a Manifesto which outlines all our values, principles, structures and roles within this new organisation structure. It's a living document so will constantly be evolving, and you can read it here! Every two weeks we have a team coaching session, moderated by Maren Drewes, who helps us to resolve any conflicts, discuss challenges and improve our communication. We have done trainings in agile working and non-violent communication.
We have not only rethought the "how" but also the "what". We revised our vision and mission and are currently developing new ideas for how we can achieve them, and measure our impact in the most simple and meaningful possible way. We've also looked at our own individual strengths, values and passions and asked ourselves the question: what gets me fired up? When am I most joyful and impactful in my work? What is my purpose?
We've already done a lot, and we have a lot more planned. In the next weeks and months you are invited to join us on our purpose journey. We don't know exactly where it will take us. But we want to share everything with you.
What will we (probably) be talking about?
When it comes to building an organisation that nurtures purpose, these are some things we have already been talking about and would like to share with you. We want to start a conversation about what it means to work with purpose, about what works and what doesn't and how we can move the dial for everybody:
Working remotely
How to transition from a hierarchical organisation to a non-hierarchical organisation
Why true wellbeing at work doesn't have much to do with meditation and yoga
Non-Violent Communication
The role of coaching
Creating meaningful feedback processes
Building a diverse team
Decentralising power, responsibility and profit
Introducing more of the feminine to balance out the masculine
Cooperatives 
Purpose Companies
Zebra Companies
How to encourage everyone to show themselves as whole people at work and why it matters
When it comes to finding your individual purpose, these are some of the things we have been thinking about and which we would also like to explore further, with you:
The role of therapy 
Peer-coaching
The growth mindset
The role of the ego
Understanding our values and aligning these with our goals
Personal impact measurement
Life after burnout
Getting to know your strengths
Do we have all the answers? No. Are we determined to find some? Yes. Are we a little afraid? Definitely.
Want to join us? Sign up here and we'll update you every time we have something to share! And, of course, we would love for you to share something too.