In the United Kingdom, poor mental health costs employers an estimated £38 billion a year, with an annual cost to the U.K. economy of an estimated £87 billion.
Addressing nationwide problems of mental health is a daunting challenge with no easy solution but one that we have been grappling with here at Forster Communications for the last 22 years, pushing the boundaries of what best practice looks like.
Working in a service-based industry with client requests and deadlines that don't always fit into the 9-to-5 model means that public relations is regularly named one of the most stressful jobs in the United Kingdom. We're an industry built entirely on our people. However, there are reports that of those working in PR in the U.K., one in three experiences a form of mental illness, compared to the national average of one in four.
At Forster, we are pioneering in our communications work around this issue. We developed the Time to Change pledge and were instrumental in implementing MindOut for Mental Health, a three-year anti-stigma campaign that was the first of its kind in this country.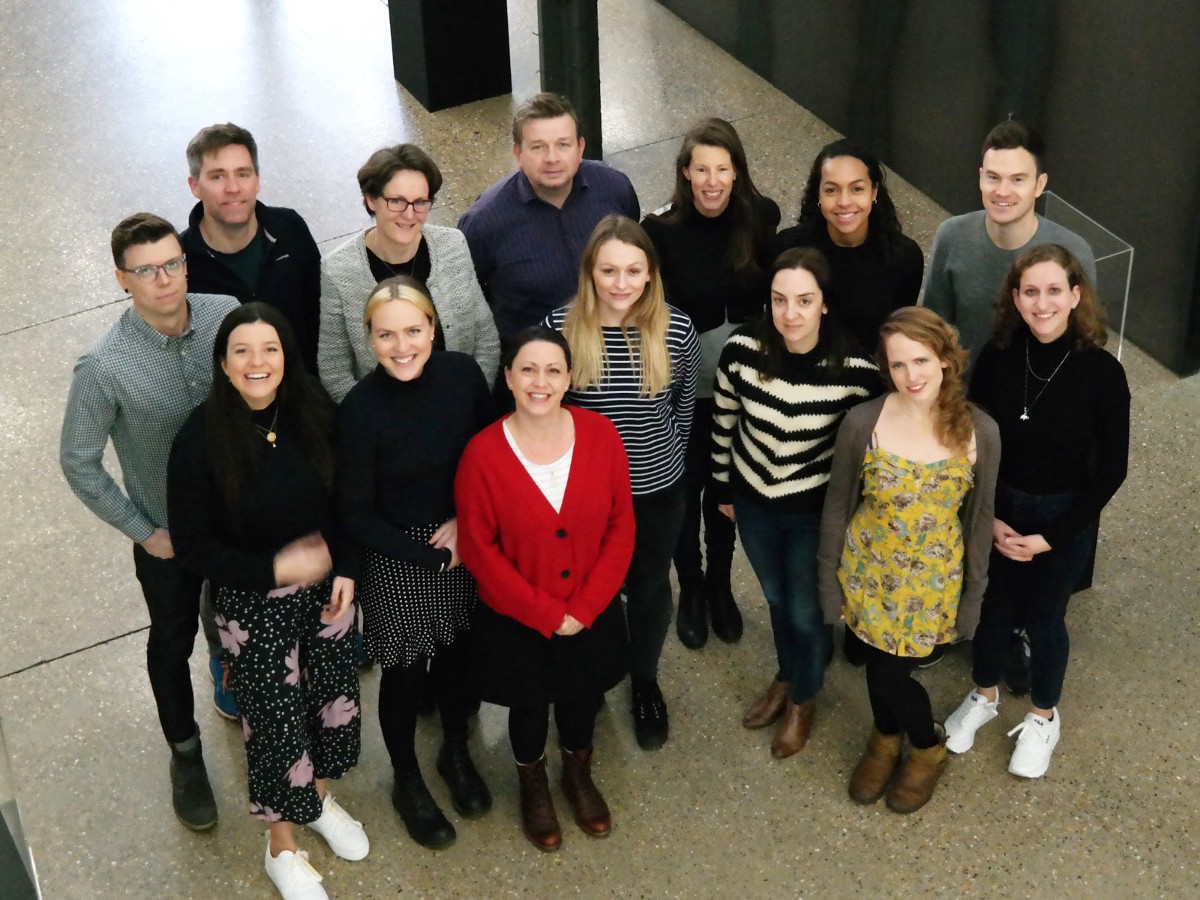 Foster Communications
In partnership with Business in the Community (BITC) and Public Health England, we created a suite of toolkits for employers. These ground-breaking toolkits provide free, practical support for whole-person well-being, tackling taboo subjects including mental health, sleep, domestic abuse and suicide prevention. But we aren't stopping there. We're helping an increasing number of clients find an authentic and effective voice that will speak to their employees, customers and communities and shift the dial even further.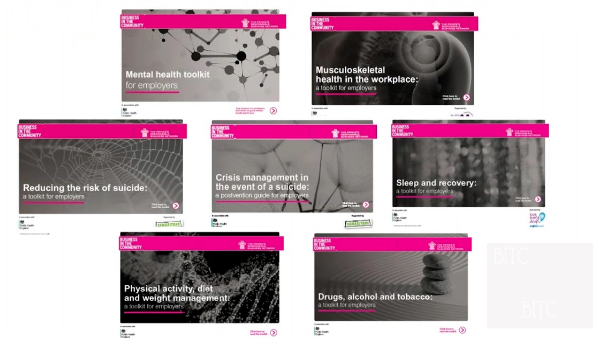 The toolkits, developed by Forster Communications, provide free, practical support for employee well-being.
Forster Communications is part of the community of Certified B Corporations. Learn more about this growing movement of people using business as a force for good, and sign up to receive the B the Change Weekly newsletter for more stories like this one, delivered straight to your inbox once a week.
Turning Progressive Policies Into Practice
For the last three years, we have been named by Vitality Health as one of Britain's Healthiest Workplaces. Our dedication to employees, the environment and the communities we serve has earned us a place on B Lab's Best For The World Workers and Governance lists in 2017 and 2018.
The Certified B Corporation movement squares with our core intent to deliver tangible positive social and environmental change, and offers the opportunity to collaborate with, and learn from, like-minded for-profit businesses on a growing global platform. Since becoming a founding UK B Corp in 2015, we have relished the opportunities for collaboration in sharing ideas, solving problems and helping each other to be the best places to work. Mental health was a hot topic at the latest "People & Culture" B Corp UK gathering.
We started by doing what we tell our clients to do, which is to listen to the people who matter: our employees. The result is an effective policy that is knitted into how we operate as a business.
Creating an inclusive culture is at the heart of everything we do. Flexible working practices, including start and finish times and the option to work from home, are offered to all employees. Our learning and development programme is structured around our company values, and we review and discuss employee personal needs regularly, making sure the necessary adjustments are being made to the environment or workload.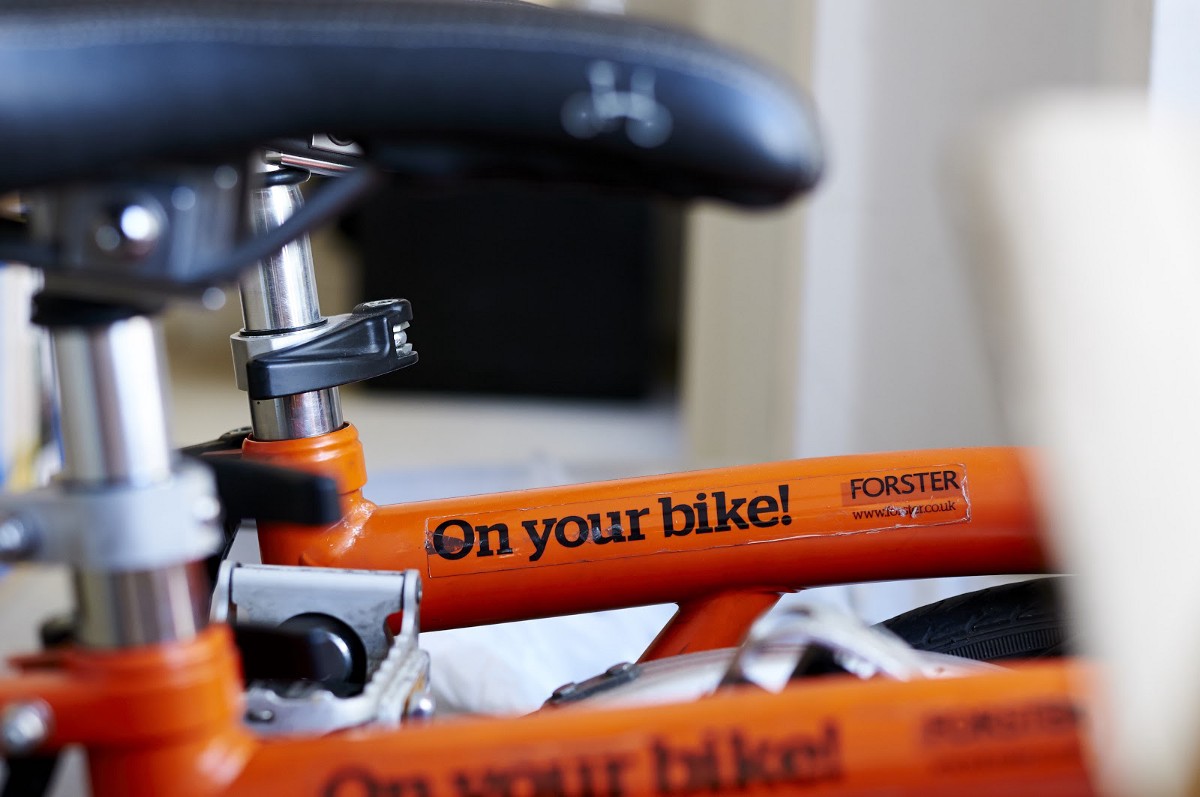 Almost a third of Forster Communications employees cycle to work.
We provide training and incentives to our team in all areas of physical health, which we know is fundamentally linked to mental health. For example, employees can accrue "pedal points," earning time off by cycling or walking to work, and can earn 50 pence per mile for cycling or walking to meetings. Almost a third of our employees now cycle to work. We also offer free healthy breakfasts and fruit, provide sessions with nutritionists and mindfulness experts, and host regular running clubs.
Crucially, we provide specific support and training on mental health. This ranges from themed activities to help reduce the stigma (like paid-for coffee catchups on Time to Talk day) to training around sensitive conversations or managing your relationship with your smartphone. We ask for anonymous feedback through our annual employee survey and have a trained mental health first-aider. Underlying all of this is regular reporting to the board across all these areas, ensuring mental health issues are being discussed at that level.
The Real Impact
At Forster Communication, we are firm believers that policy must be backed up with measurement to ensure it is effective. Here are some statistics about our B Corp, taken from the 2018 Vitality Britain's Healthiest Workplace survey:
30 percent lower rates of absenteeism and presenteeism than the U.K. average.
67 percent of employees say that work-life balance interventions had improved their health and well-being.
93 percent of employees say they have access to information and education to help them stay resilient.
3 Ways to Support Employees
Our experience shows that the most successful ways to support employee well-being are often the simplest:
Provide employees with accessible options to help them improve their physical health. This could be a free fruit in a bowl in the middle of the office rather than chocolate vending machines or lunchtime walking clubs that even an exercise-phobic employee can enjoy.
Build a culture where people feel safe talking about difficulties and discussing solutions. This means being explicit about your mental health policies (and having them!), supporting line managers and visibly walking the walk when it comes to support for those experiencing poor mental health (including stress and anxiety).
Avoid resting on your laurels. A thriving, productive and happy workforce needs stimulation and new ideas. Try new well-being initiatives and, most importantly, talk with your employees about the benefits they appreciate and use the most.
We can't afford to get complacent if we want to continue in our mission to accelerate social change. The biggest impact we can have is through helping our clients to inspire positive change around public health, in the U.K. and globally. To do this efficiently, we need to maintain a healthy team, which is why we're setting targets using the U.N. Sustainable Development Goals.
Here's to creating more game-changing communications that challenge expectations, overcome existing barriers, and ultimately inspire and enable positive change.
B the Change gathers and shares the voices from within the movement of people using business as a force for good and the community of Certified B Corporations. The opinions expressed do not necessarily reflect those of the nonprofit B Lab.
This article was originally published on B the Change & was re-published by tbd* with their permission.