Ólafur Elíasson is a versatile person – he is a successful artist, founder of the "Little Sun" project and is primarily concerned with physical phenomena in nature (such as light and water, movement and reflection). His latest coup is a collaboration with the Swedish furniture store IKEA. Reason enough to get in touch with his team and ask a few questions about this new project.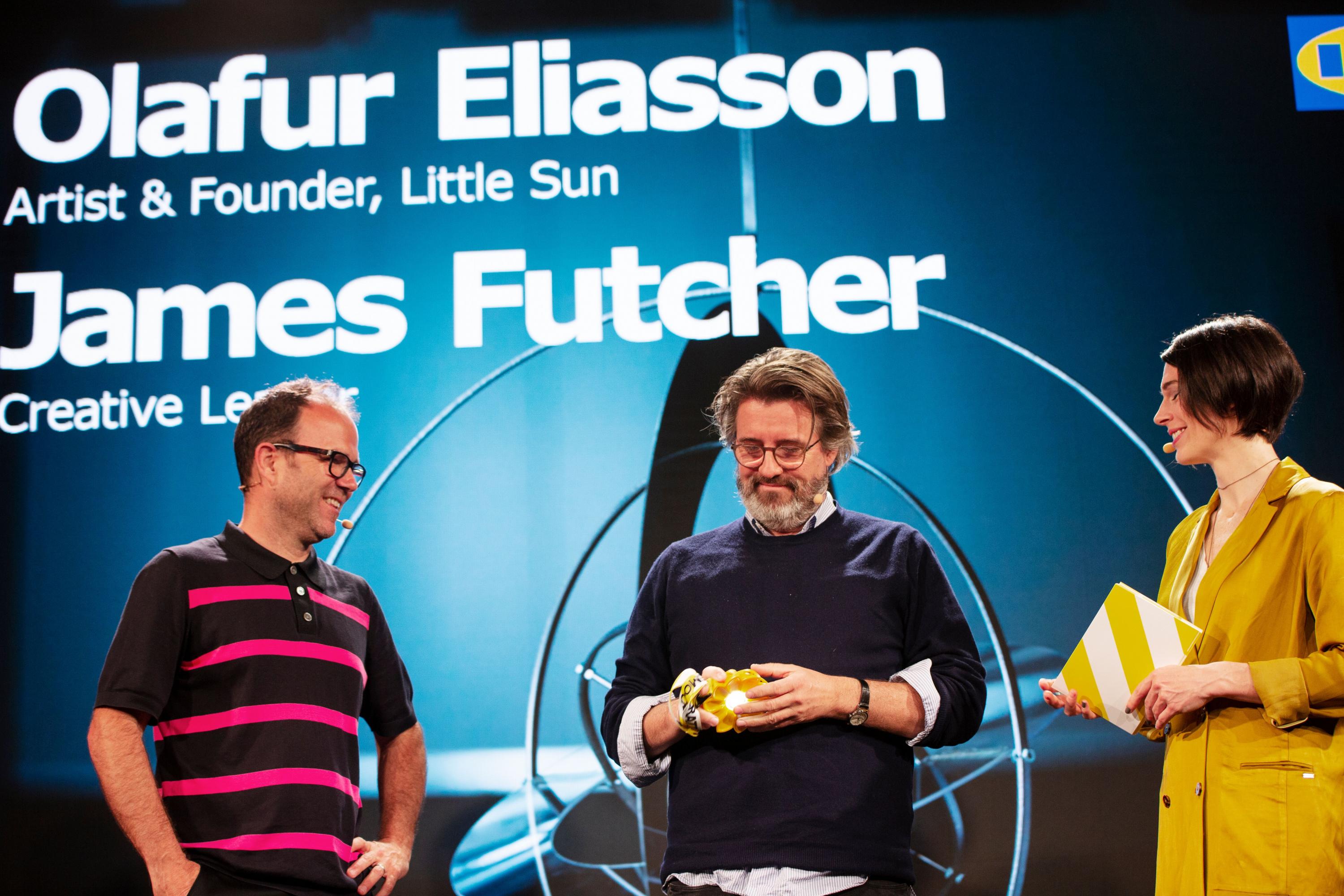 Eliasson_© Inter IKEA Systems B.V. 2019
What is SAMMANLÄNKAD?
SAMMANLÄNKAD is a series of sustainable products developed by Little Sun in collaboration with IKEA. Together, we are designing and developing a range of solar-powered light and energy solutions for inside and outdoors. At last month's Democratic Design Days in Sweden, our founder Olafur Eliasson and IKEA's creative lead James Futcher unveiled the first prototypes including a charging dock, a solar panel that can harvest the power of the sun when hung on a window, and different structures to hang the light from the ceiling or place on a table. The charging dock will also have a charging function for electronic devices like a phone or tablet. We were super happy to reveal the first designs and aim at offering solar tools that will help people to be independent from the electrical grid in their everyday life and enjoy solar energy as much as well do.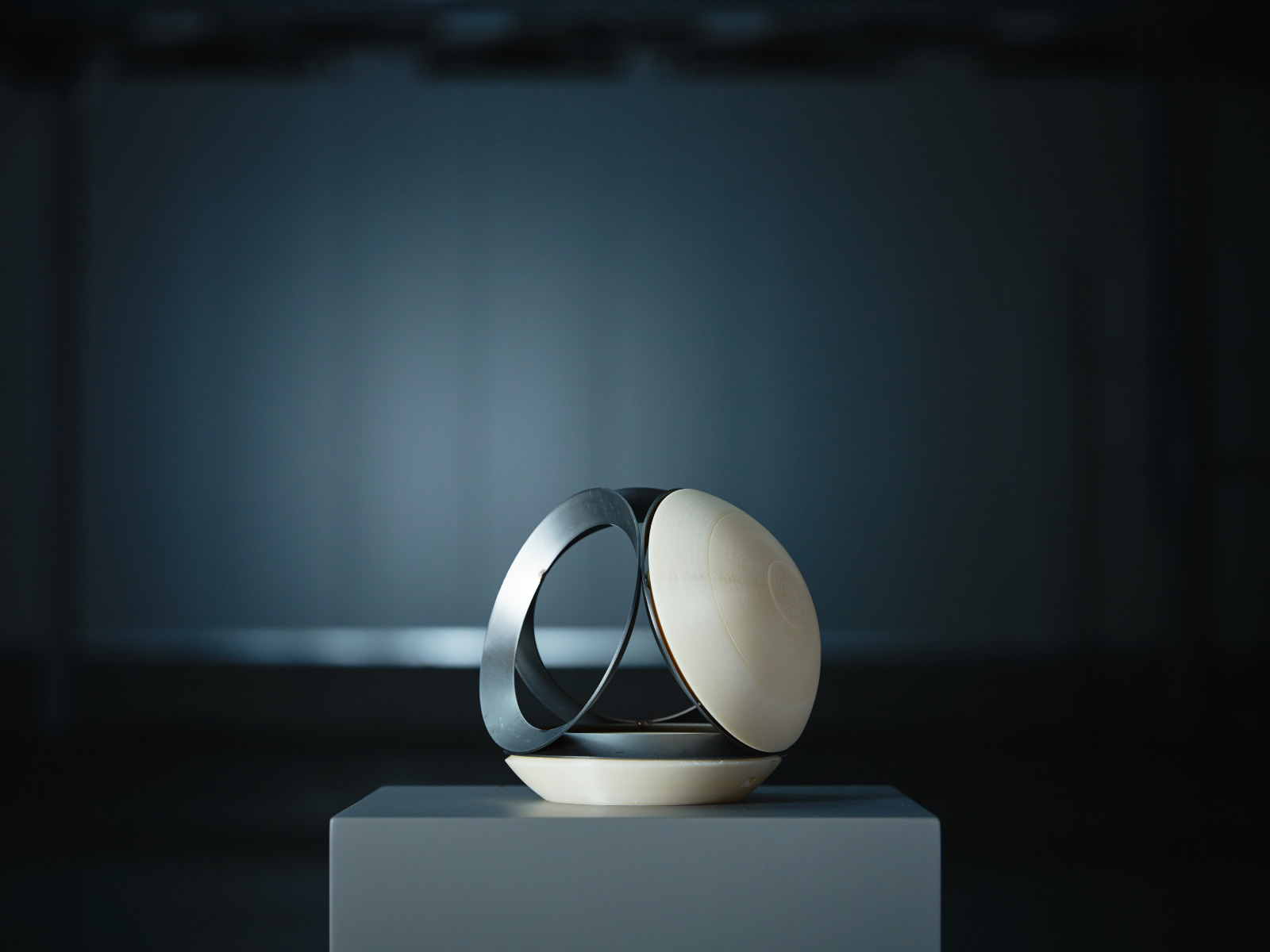 Sammanlänkad4_© Inter IKEA Systems B.V. 2019
How did the cooperation begin? How long have you been working on it?
We announced our partnership with IKEA at last year's Democratic Design Days. We saw a great opportunity in partnering up with them to democratize clean energy solutions around the world and make access to energy tangible. The whole idea behind Little Sun is to make people fall in love with solar energy, to feel connected to people around the globe – because in the end we are all living under the same sun, using its energy from all kinds of places around the globe. By collaborating with IKEA, we want to inspire and explore new ways to harness the awesome power of the sun through intelligent and creative design. The collaboration aims at bringing our shared knowledge to IKEA customers and introducing them to portable solar lighting and other off-the-grid solutions whilst raising awareness for the global need for energy access for all. In the end, not so many people know that there are over 1 billion people living without electrical light. And imagine what it means to not have a light switch to turn on light after sunset.
What are the challenges and learnings from working with a huge corporation like IKEA? What can you learn from each other?
At Little Sun, we are a small team, but very specialized and dedicated in what we do. Some of us travel to Sub-Saharan Africa on a regular basis and get the knowledge and advice from our local teams on improving clean energy access. Everyone, our solar professionals and sales agents on the ground, but also the comms team here in Berlin use their strengths to spread solar energy. IKEA is interested in understanding the off-grid solar situation there and were attracted by our positive approach to connecting people around the globe (Sammanlänkad actually means 'connected'). We on the other hand are happy to share our expertise and create more global awareness for the topics close to our heart. Of course we hope to contribute ideas to making IKEA a more sustainable place and their customers more aware of the need for sustainable brands. In the end, it is the big brands that have huge power to make people rethink their lifestyles. We are very excited to combine forces and work with great product designers to maximize our reach, raise awareness for access to energy and work towards making sustainable energy solutions available worldwide.
When will people start to see the products in their local IKEA stores?
We are still at very early prototype stage, talking about materials and technology. SAMMANLÄNKAD will hit IKEA stores worldwide by 2021.
What is your ultimate goal and when will you be happy with your impact on the world?
We passionately believe in the power of the sun to empower communities living in rural areas and hope to see the number of people without access to clean and sustainable energy drop from 1.1 billion to zero. Our team works hard on a daily basis to replace harmful kerosene lamps by delivering solar energy and to raise awareness for climate action worldwide. Having access to energy means children can study after dark, business can remain open, babies can be delivered safely. Little Sun is not only about light, the lamps also have a great impact on health, education, gender equality, and environmental sustainability. We have for now distributed over 830,000 lamps with more than half going to remote areas that have no access to the electrical grid. But we can do more! This is why partnerships like the one we have with IKEA are crucial for us – that way, we can maximize our impact, empower individuals and encourage them to step towards sustainability and climate action through the off-grid tools we offer. Everyone can help us in our daily solar mission by buying a lamp on our shopto support local entrepreneurs in Sub-Saharan Africa or donating to our Little Sun Foundationto deliver clean light and energy to school children, refugees and people affected by natural disasters.
To find out more about the Little Sun project, visit www.littlesun.com
Instagram @littlesunenergy
Twitter @LittleSun