Originally published July 29, 2016.
Innovation spurs social change, and our friends at GloW yaMbao understand the true meaning behind this statement. They created an efficient cookstove for developing countries in the global south. GloW is a cool social barbecue gadget that cooks food and saves the environment at the same time. Talk about killing two birds with one stone.
The stove is safe to handle, easy to assemble, and it brings new meaning to the phrase "clean tech" by consuming 50% less wood than conventional stoves.  
We spoke with Sebastian Erdmann, the Co-Founder of GloW yaMbao. He told us about the efficient cookstoves, what they're doing to prevent global warming, and the meaning behind "micro gasifier technology." Yes, it is as cool as it sounds. It's no wonder why the founders of GloW yaMbao have made it onto the Forbes 30under30 Europe list.
What is GloW yaMbao and what's behind the name? 
The GloW yaMbao is – from the technical perspective - a micro gasifier (Mikroholzvergaser). For the end user, the yaMbao is a cookstove (in the global south). In Germany, we just started to sell the GloW yaMbao as a social BBQ-Gadget. The name GloW is created out of the two words Global Warming. This is because we produce cookstoves to warm daily meals all over the world and at the same time, we do our part to prevent global warming (climate change) with the GloW yaMbao's efficient and environmentally friendly technology.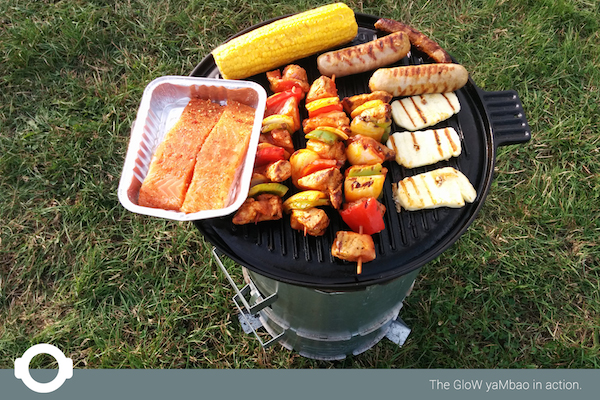 How is your product different from a regular grill? 
Our stove or BBQ-Gadget runs on uncarbonized, dry, and chunky biomass e.g. pellets, wood, or chopped wood (Holzhackschnitzel). This is much more efficient and environmental friendly than using charcoal or fossil fuels. To use charcoal is a big problem because a lot of energy is wasted when one converts wood to charcoal the traditional way. 
What did you do before founding GloW and where did the idea come from? 
I (Sebastian) worked in the "Center for Research in Energy and Energy Conservation" (CREEC) in Uganda. The main focus here was off-grid energy and household energy supply. One of the most urgent needs in this field is the access to clean cooking energy, so the center was working in the field of efficient cookstoves. During my time in Uganda, I also started a small business. We produced several hundred efficient cookstoves. These stoves were developed at CREEC. But since it is primarily a research center, CREEC is not responsible for building and selling the stoves.
The idea for the glow stove came to mind when I was back in Germany. In Uganda, there were some problems in terms of logistics and production (only cheap materials and no stainless steel). The idea was to create a pre-manufactured stove (in an assembly set) which can be packed and shipped in an efficient way and can be easily mounted everywhere without many tools.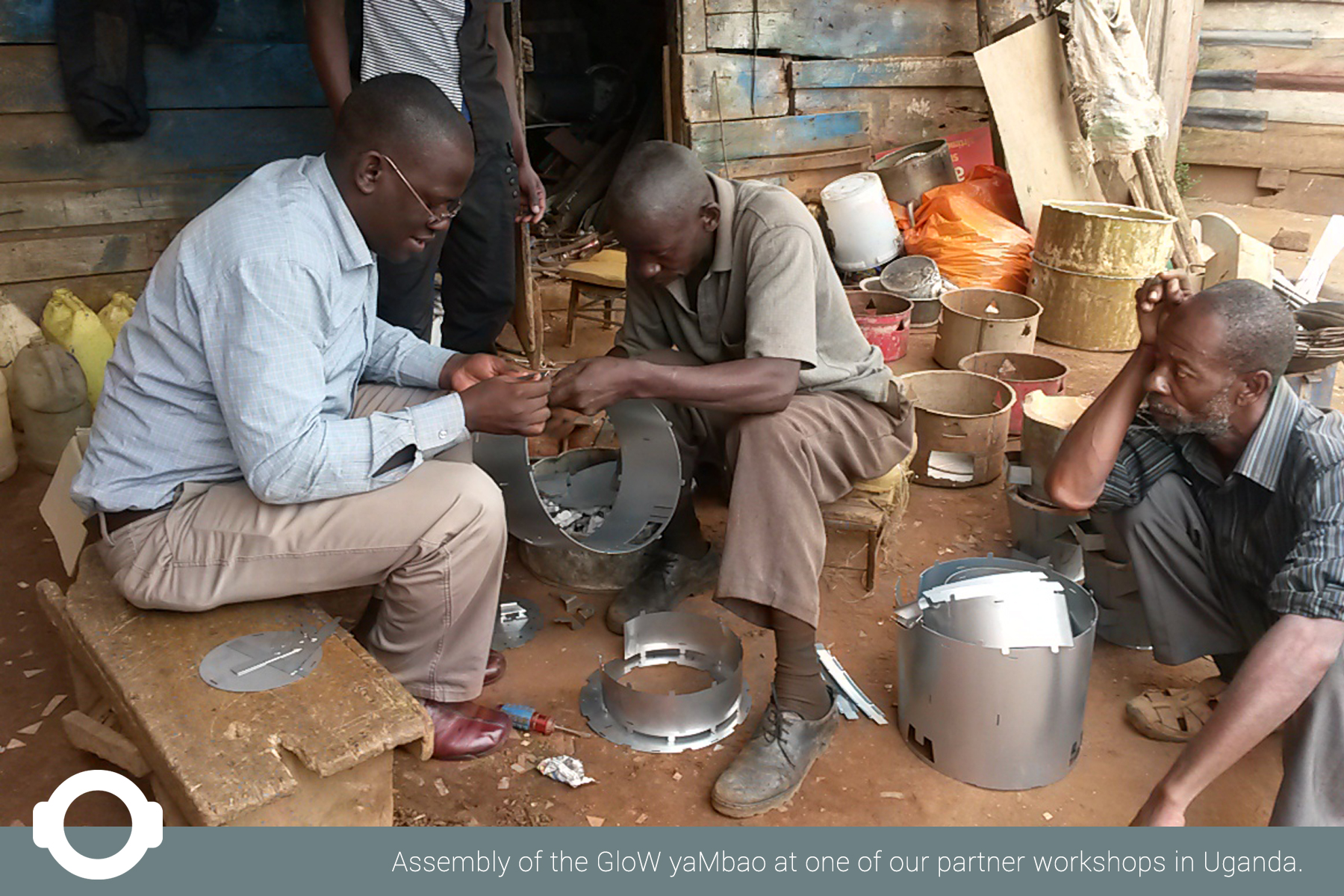 What's your wish for your business? 
That we can keep it alive for a long time and reach many people in different areas of the world.
What is your social impact? 
Our efficient stoves have the potential to save a high amount of energy. Compared to an open 3 stone fire, one cooking process with a GloW saves roughly 30.000 KJ – enough energy to run an efficient bulb for more than 2.000 hours! AND the cooking is much more healthy. The GloW stoves emit almost no harmful smoke. Due to the micro gasifier technology, the stove produces charcoal which can be used to create Terra Preta – a fertile kind of soil. The charcoal stores water and nutrients.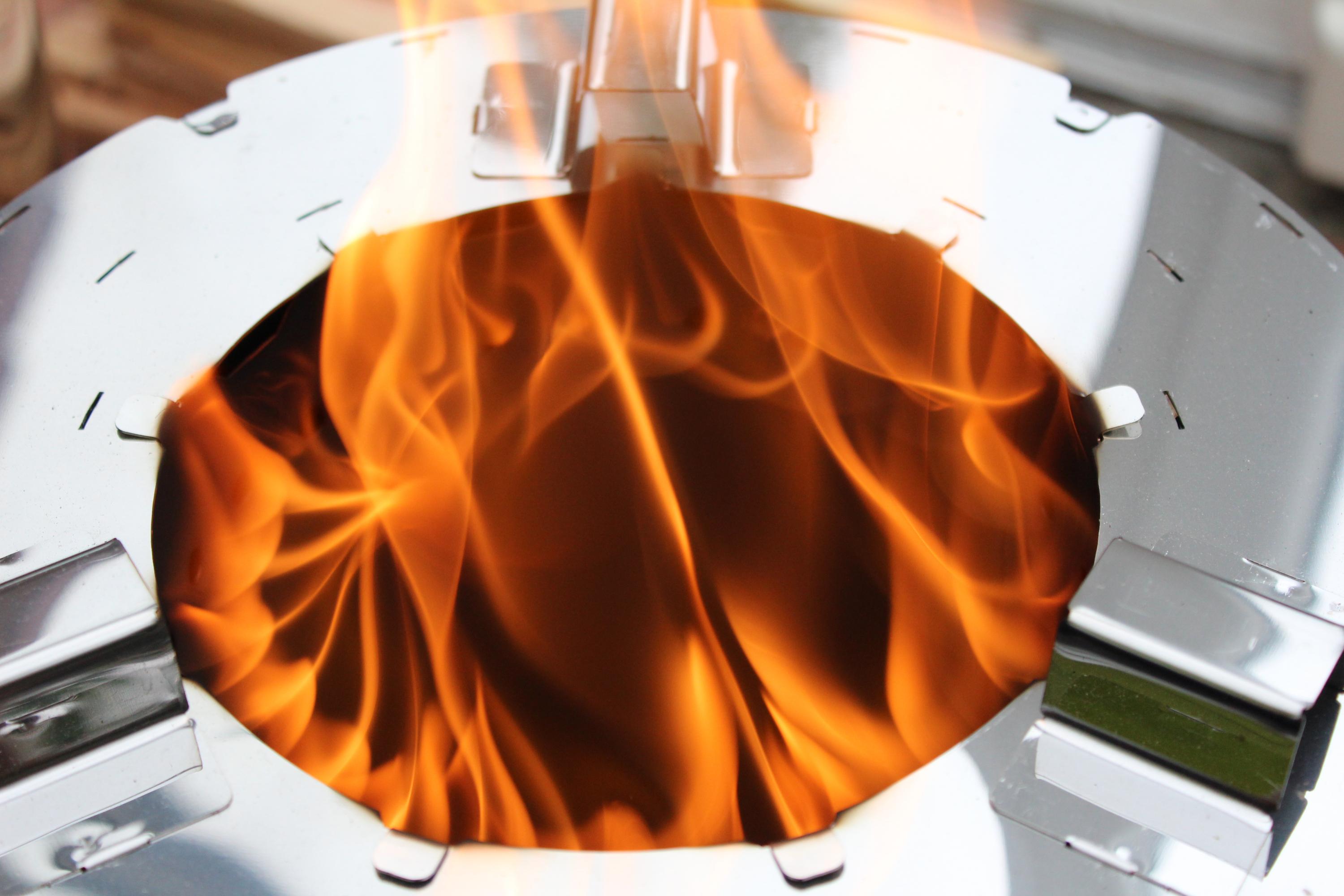 What are your most important learnings? 
It is hard to explain the problem of open cooking fires. The topic has not been focused on in the media and people always think energy only comes from electrical power but solar power is a possibility as well. There is a high need to cover cooking needs with solar power.
Everything takes longer than expected.
What's next for GloW?
At the moment we have an ongoing crowdfunding campaign. We've already reached many people, and we hope that we can reach even more during the coming weeks.
Was makes you a changer?
We do all the work along with our regular jobs and we try to involve many stakeholders in our work. 
This article was presented in collaboration with Startnext.