Header: Alex Alvarez via Unsplash
I am supposed to write about joy today. But how could I possibly do that when new cases of the novel coronavirus are increasing by 100K a day; when people in the US (and beyond) are taking it to the streets to show they are hurting and they are tired of systemic racism in our societies; when years of hard work trying to eradicate poverty, to bridge the gender gap, etc. are being wiped off in the blink of an eye? It sometimes feels as if a Dementor was sucking out all my hope, joy, and happiness, leaving me utterly sad, hopeless, and powerless.
If you have no idea what I am referring to, a Dementor is a character in the series of fantasy novels Harry Potter by British author J. K. Rowling. A Dementor is a Dark creature "that feed[s] on human happiness and thus generate[s] feelings of depression and despair in any person in close proximity to them" (Fandom, Harry Potter Wiki). Yes, I admit it – the description of my experience through these past few weeks might have been 'slightly' influenced by the fact that I am re-reading all the Harry Potter books, but you get my point. It seems a little 'off' to be writing about joy in the midst of everything we are going through right now.
At the same time, this is precisely why we should talk about joy right now. As Archbishop Desmond Tutu explains when conversing with His Holiness the Dalai Lama, "discovering more joy does not, I'm sorry to say, save us from the inevitability of hardship and heartbreak. In fact, we may cry more easily, but we will laugh more easily too. Perhaps we are just more alive. Yet as we discover more joy, we can face suffering in a way that ennobles rather than embitters. We have hardship without becoming hard. We have heartbreak without being broken" (The Book of Joy: Lasting Happiness in a Changing World, H.H. the Dalai Lama, Archbishop Desmond Tutu, and Douglas Abrams).
I hope you can find reassurance in this invitation to cultivate joy 'even in difficult times' as encouraged by the Action for Happiness June calendar. What is joy and how can you cultivate it? In The Book of Joy, H.H. the Dalai Lama and Archbishop Desmond Tutu introduce the obstacles to joy, such as fear, stress and anxiety; frustration and anger; sadness and grief; despair, loneliness, and envy; suffering and adversity; and illness and the fear of death. But they also talk about eight pillars of joy: four pillars are qualities of the mind – perspective, humility, humour, and acceptance – and four are qualities of the heart – forgiveness, gratitude, compassion, and generosity.
Today, the wellbeing recipe I would like to present to you is around the quality of gratitude. Brother David Steindl-Rast clarifies, "It is not happiness that makes us grateful. It is gratefulness that makes us happy. Every moment is a gift. There is no certainty that you will have another moment, with all the opportunity that it contains. The gift within every gift is the opportunity it offers. Most often it is the opportunity to enjoy it, but sometimes a difficult gift is given to us and that can be an opportunity to rise to the challenge." Will you accept the gift, even if it is a difficult one? Will you embrace reality and turn from counting your burdens to counting your blessings? If your answer is yes, then this gratitude journal practice will help you cultivate joy. And if you wish to deepen your gratitude practice, check out this other wellbeing recipe 3 good things.
You can access the full guidelines here. The next blog post will present you with another recipe to cultivate gratitude and foster joy in your team.
About Greta and Recipes for Wellbeing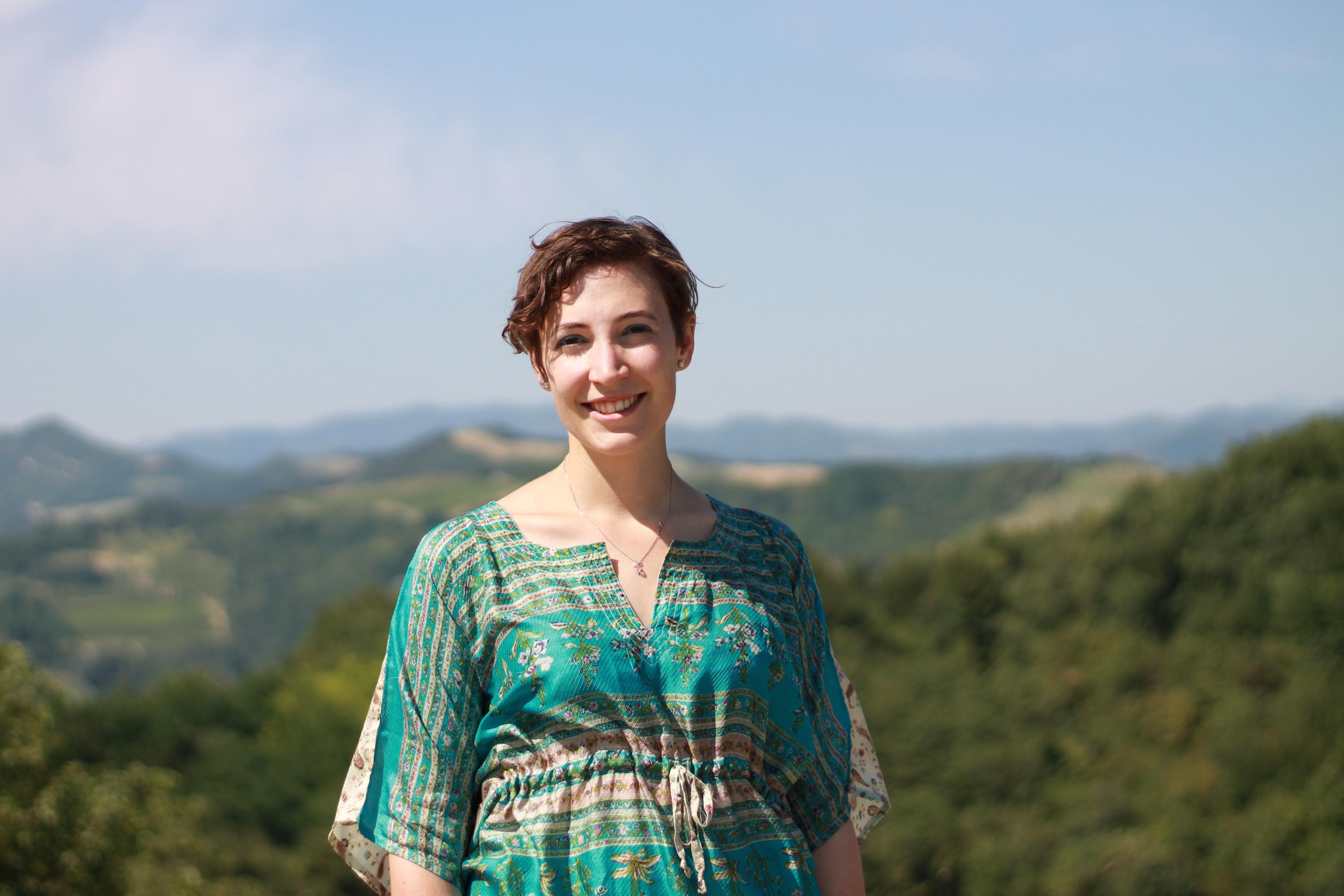 Greta Rossi is a changemaker involved in multiple not-for-profit initiatives, including Recipes for Wellbeing, Akasha Innovation, Pitch Your Failure, and ChangemakerXchange. Recipes for Wellbeing works towards shifting the culture of changemaking to include a focus on holistic wellbeing to enable anyone to contribute more effectively to creating positive change in the world. From freely accessible wellbeing recipes, through wellbeing talks and workshops, to immersive wellbeing labs, we make wellbeing accessible to changemakers and their teams. If you'd like to host a talk, workshop, or retreat for your team or organisation, reach out to us at info@recipesforwellbeing.org.