The 2018 list of radicals is finally here! Every two years, Nesta and the Observer come together to create a list of 50 organizations and individuals making big waves in their communities and around the world.
This year's list, released earlier in mid-September, includes change-makers from all over the UK who were chosen from hundreds of applications for their "radical" and creative solutions to some of society's biggest issues.
While the complete stories of all 50 social innovators can be found in the original Nesta article, we at tbd* have chosen a few of our favorites to highlight below. From refugee integration, to waste management, to modular wheelchairs, these inspiring "radicals" are changing the world one incredible idea at a time.
Disrupt Disability
Founded by Rachael Wallach in December 2015, Disrupt Disability is using parametric design, digital fabrication and distributed manufacture to make affordable wheelchairs that you can continually customise.
Through the organization of multiple hackathons focused on the issues of wheelchair manufacturing, Wallach and Disrupt Disability have successfully created the first modular wheelchair system: you can customise your wheelchair by swapping in different modules. They're now creating modules for sand, snow and even fashion seats.
Rachael wants to disrupt attitudes and perceptions too, starting with ditching the term 'wheelchair user'. Instead, she wants people to think of a wheelchair like a pair of glasses - something we wear that is both a medical device and a fashion accessory.
Website: www.disruptdisability.org
Twitter: @HackOnWheels
Migrateful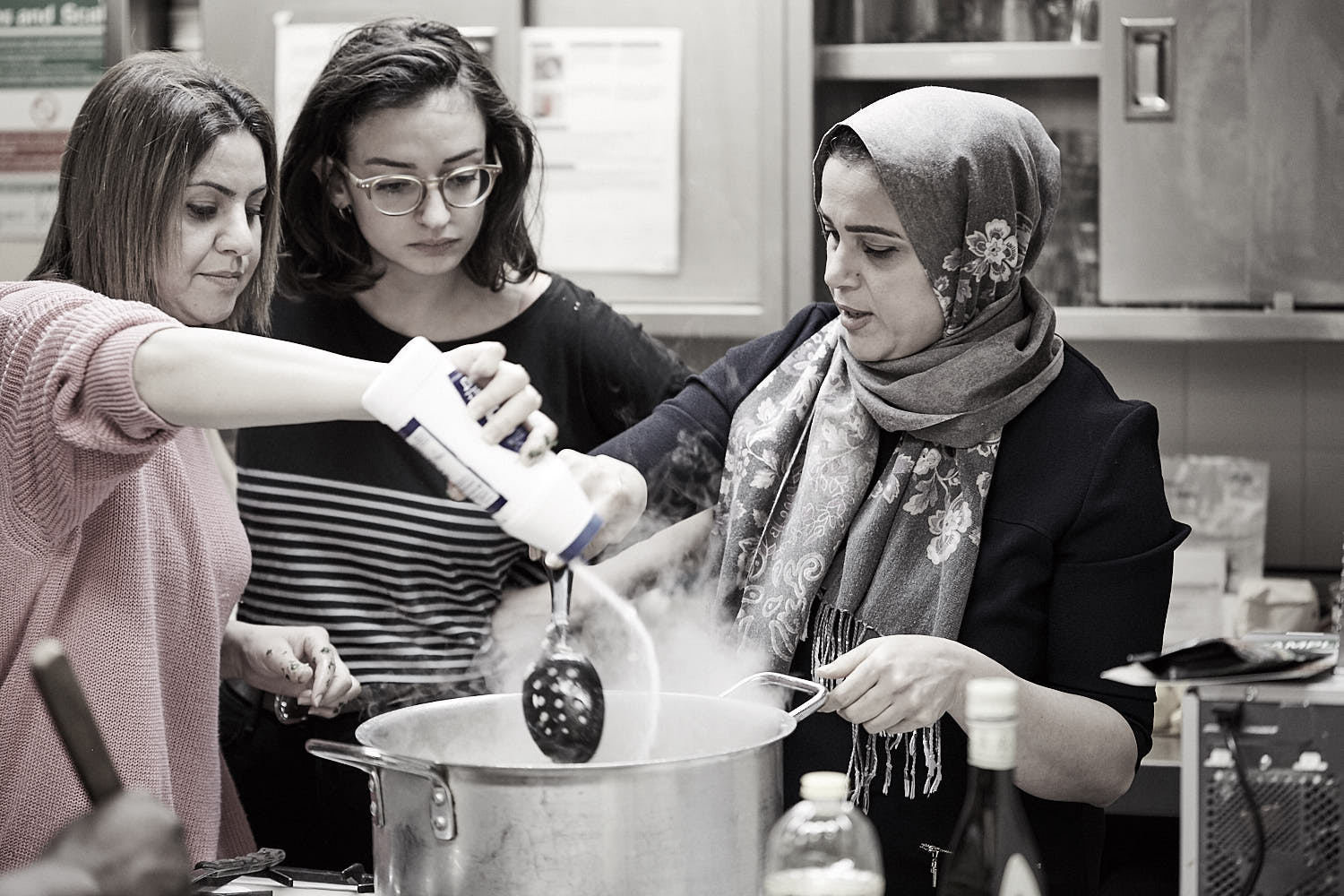 Migrateful was founded by Year Here graduate, Jess Thompson, in the early summer of 2017 as a new approach to the standard social enterprise catering service. Enabling integration as well as empowerment, Migrateful brings people of all backgrounds together for a paid cookery class in which a refugee is the leader.
Many of Migrateful's chefs are asylum seekers who have been waiting years to be granted refugee status and, with it, the right to work. Even then, 50% of the 125,000 refugees currently living in the UK are unemployed; despite being qualified, language remains a huge barrier exacerbated by government cuts to teaching.
As well as the classes, Migrateful's weekly chef training group and English tuition build professional and language skills while offering the chance to share feelings and food in a safe environment.
Website: www.migrateful.org
Twitter: @migratefulUK
Participatory City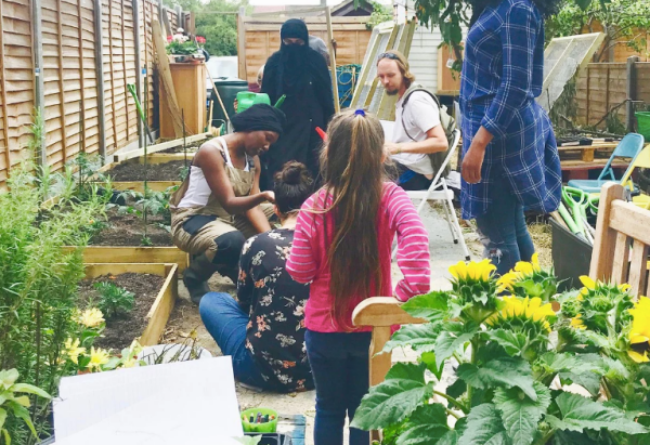 Participatory City Foundation has partnered with Barking and Dagenham (one of London's poorest boroughs in 2017) to launch Every One Every Day, an ambitious new venture to create more than 250 neighbourhood projects and 100 businesses in the next five years.
CEO Tessy Britton and her team want to remove the barriers facing citizens who want to improve their communities. Whereas community activities are often fragmented, Every One Every Day is making it simple for residents to start or take part in projects.
More than 1,200 people have already taken part in events such as community cooks, 'trade schools' and singing sessions, and the team has been overwhelmed with demand from people wanting to start their own projects. Participatory City Foundation is now working with other cities to share what they've learned, and hopes to make Barking and Dagenham a model for sustainable living.
Website: www.participatorycity.org
Twitter: @ParticipatoryC
Signly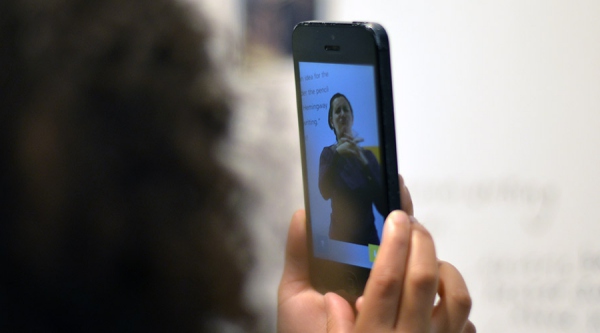 Signly is an award-winning app transforming the experience of visits to museums, train stations and the high street bank for deaf users of sign language. With the Signly app, the user's smartphone instantly displays pre-recorded sign language videos when pointed at information text or barcodes, revealing content in a format suitable to the user's needs. The app utilizes videos instead of additional text because of low literacy rates among the d/Deaf community: a 16 year old d/Deaf child has a reading age of 8-9 years (on average), an undiagnosed d/Deaf child aged 3 knows 25 words, compared to 700 words for hearing child.
Signly was conceived by Mark Applin and first trialled at The Roald Dahl museum. Children and adults who tested the free-to-download app were keen to develop more, spotting its massive potential for increasing accessibility in health, education, retail and transport.
Website: www.signly.co
Twitter: @SignlyApp
The Offside Trust
The Offside Trust was set up with the aim of supporting these survivors and making all sport safe for children. Led by ex- footballer Steve Walters and former professional golfer Chris Unsworth, the Trust now works with a number of clubs and players across different sports - including Premiership and Championship football clubs - to make sure safeguarding is at the top of their agendas.
The Trust's confidential listening service has been contacted by well over 100 people from all different sports, while 'The Survivors Support Toolkit' gives survivors of abuse a whole range of resources, skills and events to attend to help them work through the healing process.
The Trust has also piloted a forward looking programme known as Club Champions, due to be launched later in the year. The programme involves working with professional football clubs and using their reach and status to radiate out a culture of safeguarding alongside standard DBS checks and training.
"Everything we do is driven through lived experience," said Chris Unsworth, Director of The Offside Trust and former pro golfer. "It's led by people who have broken the silence."
Website: www.offsidetrust.com
Twitter: @offsidetrust
YouCAN Recycling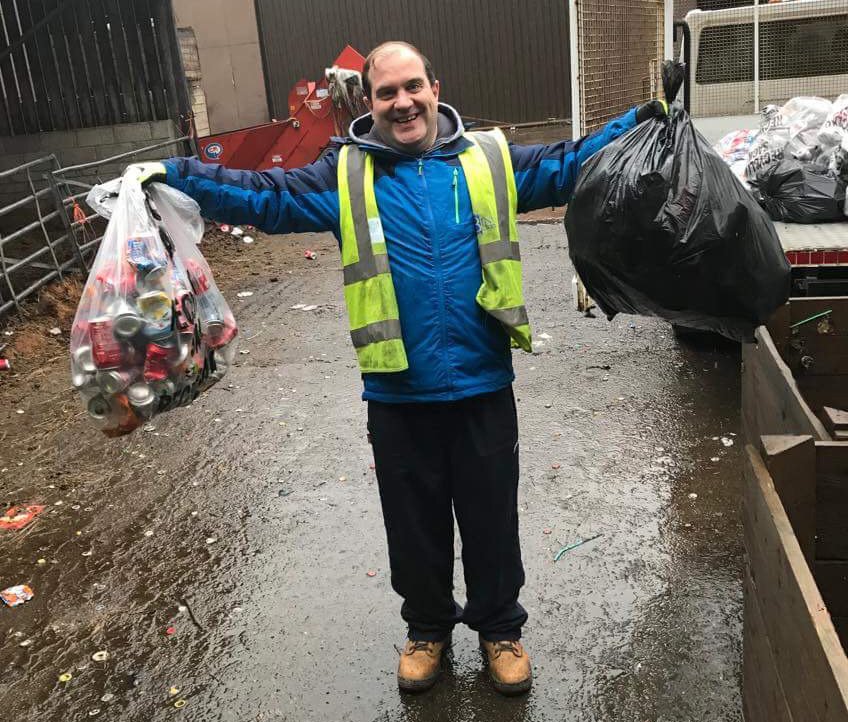 There aren't many social enterprises that can boast a threefold impact but YouCAN Recycling is delivering social, environmental and economic benefits to its local community.
Following various roles within waste management, Thomas Bayne was made redundant and collecting cans from his village pub for the scrap merchant when he realised his autistic brother had a knack for sorting the metals. Harry loved the work and the precision and repetition suited his skillset.
Working with Perth and Kinross Council Employability Team, YouCAN ran a few tests to see if the work involved would be suitable for others suffering from similar conditions. They had great success and the enterprise now collects cans, plastics and cardboards free of charge for a growing network of businesses.
As well as protecting the planet - for every tonne of aluminium recycled, YouCAN saves nine tonnes of Co2 emissions – it enables huge cost savings and thus reinvestment in the local economy. The enterprise's impact has been most visible with its part-time workers, though, who have found a sense of self-worth, pride and confidence.
From small beginnings, YouCAN has gone on to win the Scottish Institute for Enterprise's Fresh Ideas Environment Award and is currently a finalist in the Current Converge Challenge and Santander Universities Challenge.
Website: www.youcanrecycling.com
Facebook: YouCAN Recycling
Want to read more about these and the other 44 new radicals of 2018? Make sure to check out the full list on Nesta's website here!