Header: Noah Buscher via Unsplash.
What goodness did you take in over the past couple of weeks? How did these experiences help you balance your brain's negativity bias? Were you able to rest your brain in its 'responsive mode' rather than spending time in the overstimulated 'reactive mode'? If you are unsure what I am referring to, I invite you to go back to my previous blog post "Taking in the good" on the topic of optimism, happiness, and neuroplasticity. There, I explored how it is possible to rewire your brain for happiness, positivity, and peace.
If you are a glass half-full person, you might have found it easier to accept the arguments presented and get on board with the wellbeing activity I introduced; whereas you might have dismissed them if you are a glass half-empty kind of person. What are the benefits of optimism according to positive psychology? Positive psychologist Bridget Grenville-Cleave, in the book "Introducing Positive Psychology: A Practical Guide", observes how optimists experience fewer episodes of anxiety, depression, and distress; they have better coping mechanisms, higher life satisfaction, and increased wellbeing; they have stronger immune systems that allow them to recover from surgery more quickly and adapt better to negative events such as serious illness; and they don't give up when facing problems and are more action-oriented than pessimists. It doesn't sound too bad, does it?
If you are still dubious about the benefits of optimism, then you might belong to a type of pessimists called 'defensive pessimists'. These people "use the expectation that things will turn out badly as a coping mechanism: they perform better then they're allowed to imagine what could go wrong and keep hold of their low expectations" (Bridget Grenville-Cleave). If that's your care, you might not benefit from learning how to be optimistic and positive. But if you are intrigued to explore additional ways to rewire your brain and shift towards a more optimistic mindset, you can start by reflecting on a negative experience and answer the following two questions offered by Grenville-Cleave:
What is the evidence for your negative explanation or belief?
What counter-evidence can you think of that suggests it isn't true?
I found that asking these two simple questions helps me to assess a negative experience with a more balanced and comprehensive perspective. What also helps me is to surround myself with people who are optimistic and positive as I find their energy to be contagious! Along the lines of the previous wellbeing activity, today I would like to introduce you to a group or team activity that can help you continue taking in the goodness. It's a gratitude bingo activity that can be done both offline and online and is a great exercise to foster gratitude and appreciation in a group of people. It is especially recommended towards the end of a process (e.g. at the end of the year to reflect on the goodness you experienced or at the end of a project or event to celebrate your efforts and outcomes). What are you waiting for? Take out pen and paper and get ready to bingo!
You can access the full guidelines here. The theme for the next month is New Things November so the next article will explore ways for you to experience yourself and your relations in a different way.
About Greta and Recipes for Wellbeing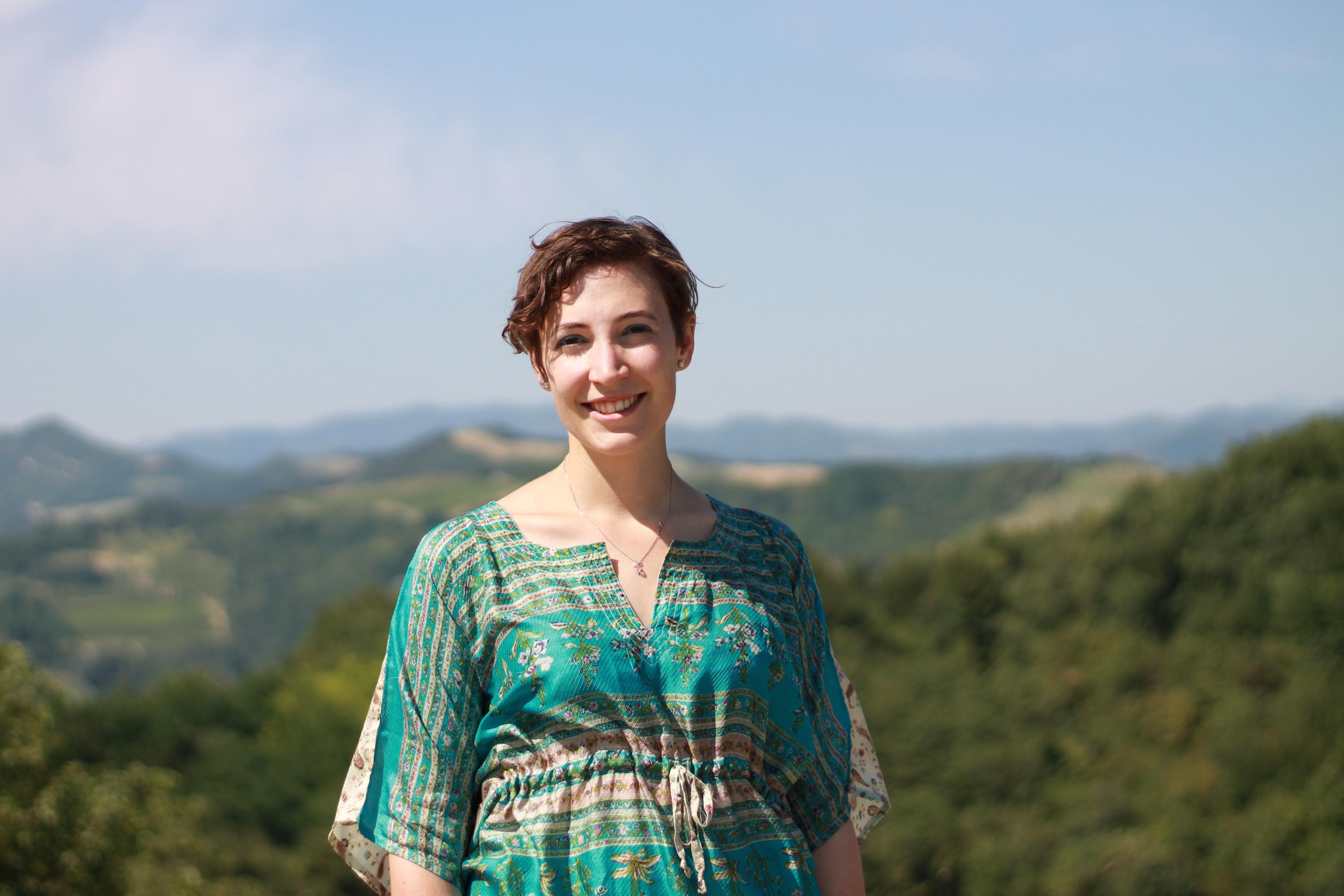 Greta Rossi is a changemaker involved in multiple not-for-profit initiatives, including Recipes for Wellbeing, Akasha Innovation, Pitch Your Failure, and ChangemakerXchange. Recipes for Wellbeing works towards shifting the culture of changemaking to include a focus on holistic wellbeing to enable anyone to contribute more effectively to creating positive change in the world. From freely accessible wellbeing recipes, through wellbeing talks and workshops, to immersive wellbeing labs, we make wellbeing accessible to changemakers and their teams. If you'd like to host a talk, workshop, or retreat for your team or organisation, reach out to us at info@recipesforwellbeing.org.