The startup ecosystem in Africa is booming. European Impact Investment companies are booming too - providing early stage capital and expertise to startups and hoping for both a financial and a social return. We spoke to Thomas Festerling, founder of GreenTec Capital, which targets start-ups with sustainable business models to create accessible investment opportunities with economic, social and/or environmental impact in Africa. They have already invested in more than 20 startups and are currently raising a 50 Mio+ fund. They are also currently recruiting. Check out one of their job opportunities here.
GreenTec Capital Partners invests in African start-ups and SMEs with a focus on combining social and environmental impact with financial success. What was your thinking behind founding the company? What is your own professional background?
My professional background is in finance and asset management, where I was previously a Director at Deutsche Bank. In the middle of my career, I decided to pursue a path that contributed more directly to positive impact. I initially volunteered on several projects in Latin America and Africa, using my background in finance as I could to help. Around this time, I met my co-founder Erick Yong, in Frankfurt, who had similar aspirations but brought another skillset into the picture. We developed the idea for GreenTec Capital together, building on the respective strengths that we felt we brought to the table.
Can you give us an insight into this financial market? Is it growing? At what pace? Who are the big players? What sort of returns can you expect?
The Africa start-up investing market has grown steadily over the past 2-3 years from $150mio+ to a $700-750mio market in 2018. There is also significant increase in the amount of market participants – from hubs/incubators, to 10s of accelerators, and over dozens of venture capital (VC) investing firms.
Additionally, a many of impact investing organizations continue to grow their presence and support in Africa.
Generally speaking, early stage investing return expectations are higher, commensurate with the amount of the inherent perceived risk and the huge opportunities the growing population and economies offer.
The size of the SME / larger company market is in the "multiple" billions, supported by dozens of private equity funds, development financial institutions/ development banks, impact investing funds and lending institutions. The market is more well established and investment returns are comparable to the ones from developed corporate markets.
How do you work with traditional development organisations, if at all? What is your view on the role of NGOs vs. private sector in Africa?
We work closely with traditional development organizations where possible. In many cases there is a lot of direct overlap in our work and goals so we can often find complementary synergies. We assist many of our start-ups in applying for grant funding and try to make the best possible use of those resources. However, grants cannot be a sustainable business model, and the amount of funding as well as the individual donor country/agency priorities can change from year to year.
With respect to NGOs, in many cases they are the only actors who are working on development topics and as such we see them as a critical component of the overall ecosystem. Our view is that when properly motivated, the private sector is an essential catalyst to growth and achieving development goals. We fully support this more modern view of development policy that has been promoted by the G20 and the German "Compact with Africa." As an investor of course we see big perspective investment in Africa and some of our work is dedicated to building up and supporting the ecosystem so that more investors can crowd in.
How do you work with your investees? What best practice can you share with other investors, incubators or startups?
GreenTec has specifically developed its investment and support model to what we see as missing in the African early-stage segment. While many start-ups believe that they just need money to survive, we look for the companies that realize they need or want more than just funding to develop and we try to help them to do that.
With respect to working with founders and their teams, the personal relationship is very important. We apply a capacity building model where our team members embed themselves with the start-up teams and provide the additional man-power the teams require to meet their goals.
As far as a best-practice, we really believe in business fundamentals. We choose to work with companies that are past the proof-of-concept phase and focus on improving their operations and business models as a part of getting the companies "investment ready." By combining the expertise of our team with the ideas and execution by the founders we hope to build innovative ideas into pan-African solutions.
What do you see for the future of Africa and its relationship with Europe? Is there a future for "Development" work?
We believe the future of Africa and Europe's relationship is bright, but we recognize that the current situation is very complex. We believe that with the right structures and instruments in place global private investment, not just from Europe, will increase. We are very much for changing the view of Africa as a destination for investments rather than donations or aid.
We would of course like to see a future where "development" work as we know it will not be necessary, but we are not so naïve as to think that will occur tomorrow. We hope that future development work will not be focused on an individual country's policy objectives or relations, but rather on tackling large-scale problems such as plastic pollution in the ocean, climate change, and other such problems that the whole world is a stakeholder to. For the moment, we see development actors as valuable contributing members of the ecosystem.
What are you looking for when you are recruiting for your team. Any words of advice?
The number one thing we are looking for is passion. We are firmly of the opinion that you cannot do this job well if you do not believe in what you are doing. The profile and skills that we are looking for would be at home in any major company or corporate, so the candidates we want are those who want to achieve what we do and make an impact. Of course, as an investment company we are primarily looking for people with a background in business, and as we focus on Africa our ideal candidates will have some previous knowledge or experience with the continent, but this is not a hard and fast prerequisite. The ideal candidates will have a combination of the skills we are looking for and the drive to develop the parts of their profile or knowledge on the job to be successful.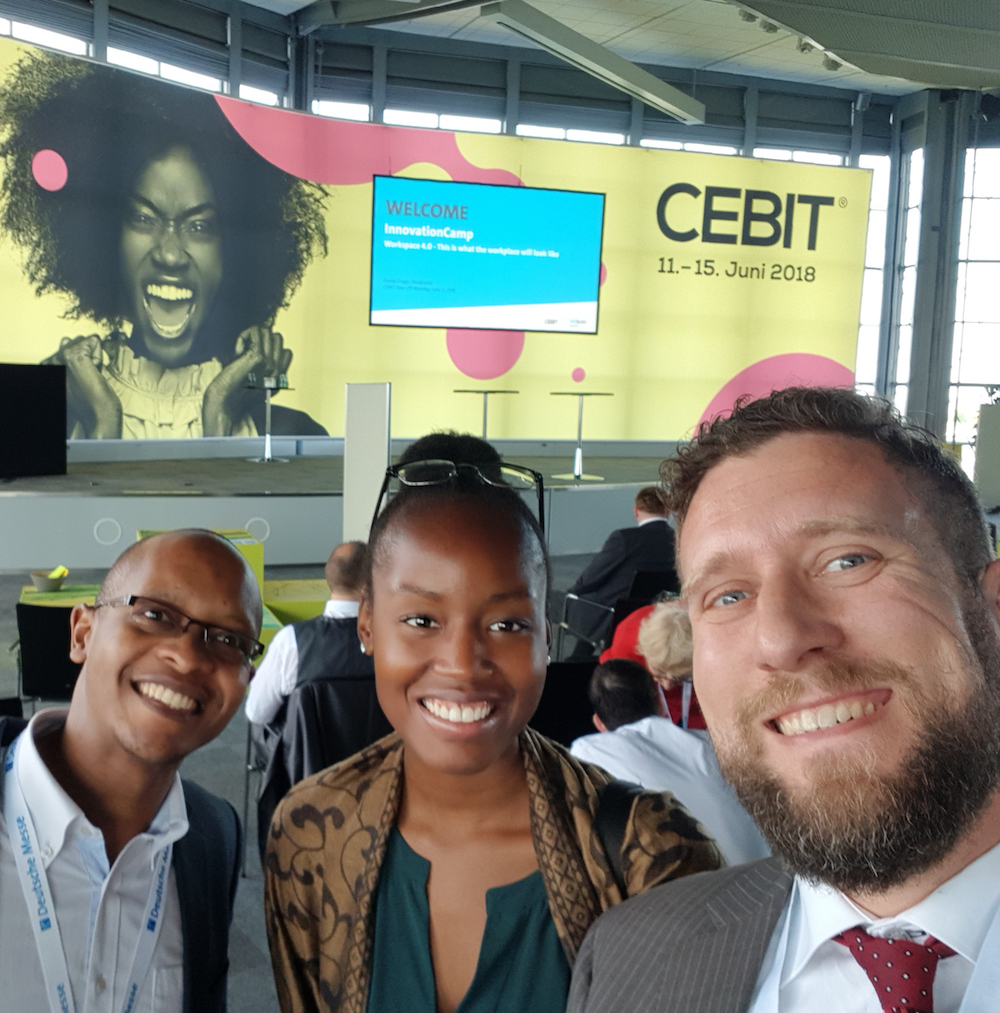 Thank you, Thomas!
Don't forget to check out their open job opportunity here. 
This article is part of a tbd* series tackling "The Future of International Development" #ourfuturetbd