Felix Hallwachs currently acts as the Managing Director of Little Sun, an organization with a resolute mission: to address the light poverty that plagues many "off-grid" African nations in a way that is both environmentally sustainable and aesthetically agreeable. 
A global project aimed at providing clean, solar-powered light to impoverished Sub-Saharan regions, Little Sun not only supplies native residents with a safe, healthy alternative to kerosene lamps - whose detrimental health effects include deadly lung and eye conditions - but also creates jobs and generates profit, stimulating local economies and, thus, strengthening communities from the inside out.
In this interview, Hallwachs discusses the significant challenges Little Sun has faced in enabling the efficient and effective distribution of sustainable, renewable energy, the process of collaborating with regional changemakers to empower local community members, and how even the smallest sustainable light source has the power to transform the world as we know it.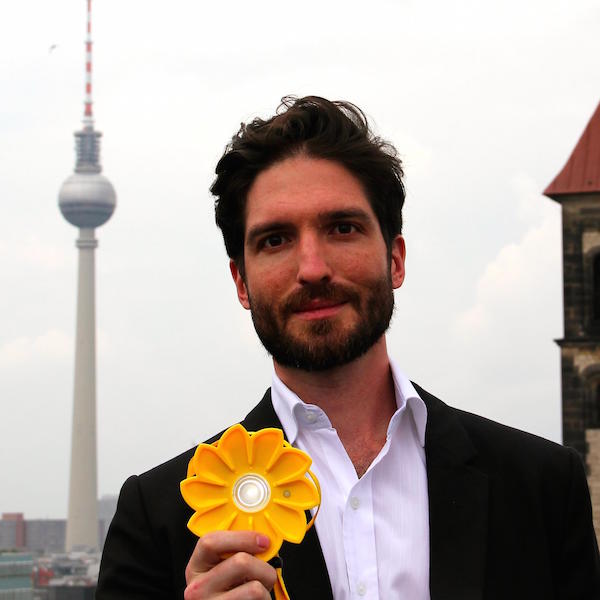 " Even the smallest sustainable light source has the power to transform the world as we know it."
What was your motivation for founding the "Little Sun" project?
When artist Olafur Eliasson and his friend, engineer Frederik Ottesen, first thought of creating a solar lamp for use in Ethiopia, I was working with Olafur in his studio and thought it was an inspiring idea and something that we should absolutely pursue. Together we began working on the first lamp design, and also on the question of how we could reach people: how could we have an impact, both technically and emotionally? We were (and still are) motivated by the simple facts that you can hold energy in your hands and be resourceful with it.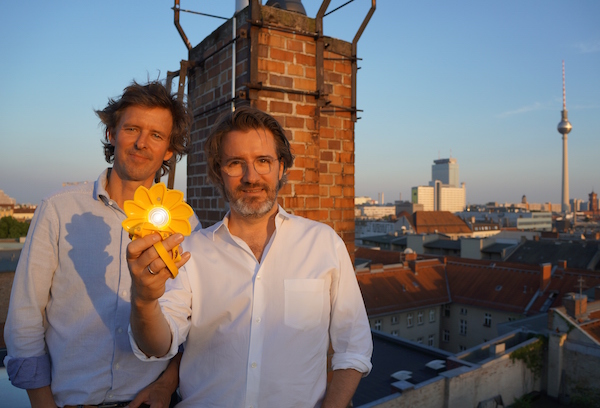 Engineer, Frederik Ottesen, and artist, Olafur Eliasson. 
We saw an incredible opportunity to share these insights with the world. We knew that art, design and creativity have the power to evolve thoughts and open up opportunities, so we harnessed these three elements to create the Little Sun project: allowing us, first, to hold hands with the sun and, little by little, with the ever-growing number of Little Sun supporters - now hundreds of thousands of people around the globe.
It seems Little Sun – launched at London's Tate Modern – has received significant support from the music and art worlds. Can you tell us more about the motivation behind your collaborations with the Louisiana Museum of Modern Art, Art Basel, and the like?
Since the project stems from the art world and from our perception of the necessity for this world to also engage audiences outside of museums and art institutions, it was the most logical path to take. Together with these institutions, we believe that there is a crucial statement to be made about sustainable energy access for all, and that it is just as crucial to transform this thinking into doing. We are grateful that museums such as the Tate Modern and their directors, Fondation Beyeler, and the Louisiana Museum, amongst others, have joined us to make an impact and to share our global ambition for access to clean energy.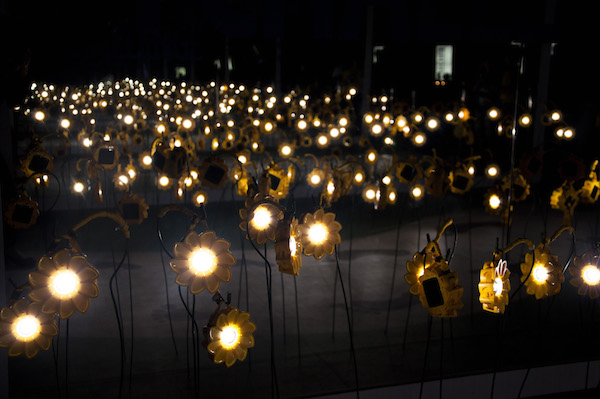 It is hugely important to us that Little Sun offer our partners not only highly functional products, but also products that act, simultaneously, as small pieces of artwork - design pieces, if you will. Additionally, and perhaps most significantly, Little Sun also acts as a link, one that can unite, for example, a small shop in the Hawassa region of Ethiopia with the MoMa's NY design store.
It is this ability to unite which gives Little Sun its global feeling: our lights not only illuminate the night, but also shine brightly for positive, inclusive global engagement.
What has been the response to the distribution of clean, reliable energy in off-grid areas? Has dissemination of information about the project, or the lamp itself, posed any significant challenges?
Generally speaking, there is already a high degree of awareness that clean, new technology offers fundamental benefits. In addition, the fact that our products are enjoyed both in the Global North and the Global South is positively received. No one I have talked to in Ethiopia felt that a luxury department store in Italy, for example, is very far away. So it seemed quite natural that the same lamp would be sold in a small Ethiopian shop as well as by a luxury Italian retailer.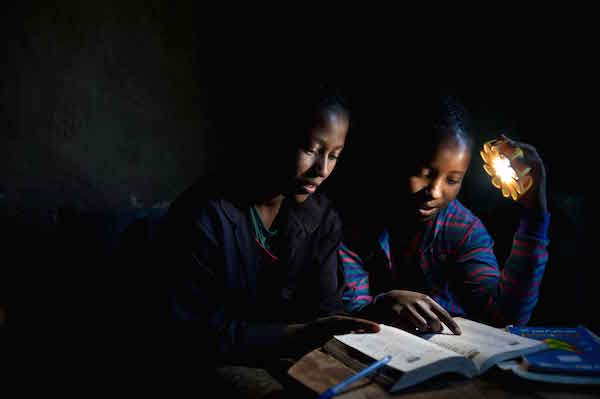 So, you could argue that the distribution of the project's emotional aspects has been easy - much more challenging, of course, is the distribution of the physical goods. Just like anyone else, we have to work hard to manufacture lamps, control their quality, bring them to our distribution partners, through customs, and sustainably and efficiently distribute them in countries with sufficient local profits, all while maintaining an affordable price for the final customer.
All segments of that chain have a continuous need for capital: we do and the importers do, as do the small entrepreneurial merchants and, of course, the final customers as well. But, it works - step by step, we are building our network and our system, and we are reaching people.
In my experience, any project, any thought put into action, probably anything you do, will entail significant challenges, and for every 10% inspiration there will be 90% hard work, converting thinking into reality. In this respect, I think our work on the Little Sun project has been quite normal.
For us, acting in a global market and dealing with multiple countries as a small entity is probably the biggest challenge we face, albeit it's probably the most rewarding element of the project as well.
How do you work with local entrepreneurs to ensure the sustainability and efficient distribution of your solar technology?  
We work with a number of different types of associations and organizations in different countries, so I cannot explain all the pathways in detail. Basically, though, the system is simple: we are a manufacturer of energy access products, and we work with national importers and distributors. We have people from our team traveling to work with our partners, and we, of course, favor micro-entrepreneurial setups that offer income-generating activity for people in rural areas. We aim to support and empower, and in many cases we collaborate with multiple partners and stakeholders.
Delivering high quality solar products at affordable prices is not the most profitable trade, so it has not attracted big business yet. Together with some other producers and distributors of off-grid solar solutions, we are working to change that.
What have been your two most consequential takeaways in founding and executing this enterprise? What advice might you give young social entrepreneurs?
Work on a good and realistic business plan, then detract 70% of the expected earnings, and then look for partners and funding.
Focus your work: focus on service, product, and a precisely targeted market.
Consider not launching a global project, if your idea could also be executed in a contained market first.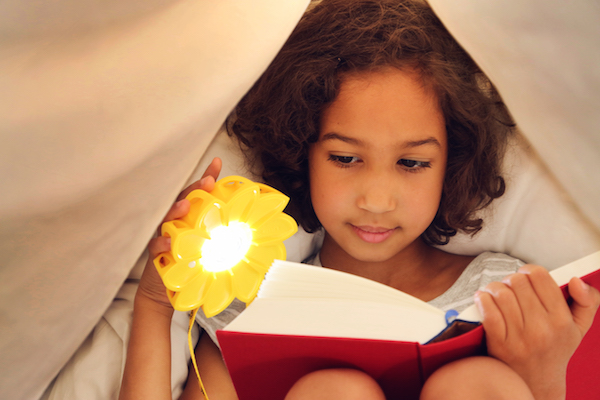 Focus on your work - again.
Start something you love – then, points 2 and 4 will follow easily.
In what ways do you measure the ecological and social impact of your project?
Basically, we are working to replace fuel-powered light, which is dangerous, polluting, expensive, and does not offer good lighting conditions.
The ecological impact is measured based on IFC / World Bank data, data which suggests that a kerosene lamp emits 100kg of CO2 per year. As we work on replacing fuel-based lighting solutions in Africa, we use this number as the amount of CO2 emissions saved per unit, per year.
In terms of the social impact, we consider how many people have access to a Little Sun lamp, based on the number of units sold in Sub-Saharan Africa (currently) - assuming one lamp will benefit multiple people in a home.
For the economic impact, we consider the cost of kerosene for lighting, or candles, or batteries for flashlights - and the lifespan of one of our lamps. The result is a saving of up to 90% of the lighting expenditure over the lamp lifespan (which can be extended further by replacing the batteries when they lose capacity after approx. 2-3 years).
Another vital benefit is the replacement of the terrible health detriments caused by fuel-based lighting – including lung and eye problems, black residue in the eyes and nose, and eyesight issues resulting from dim lighting - with clean, bright energy and light, devoid of negative side effects. This is a very real and terrible issue, far more relevant to our users in Africa than the CO2 emission reduction.
Of course, another benefit is increased safety: kerosene lamps (usually simple jars) pose significant fire risks.
For more information on this particular topic, take a look at this article:
…"Patrick Avato, director of the Lighting Africa program -- focused on developing commercial off-grid lighting markets in Sub-Saharan Africa -- says that what's toxic for the atmosphere is no less toxic for the lungs. 'Indoor air pollution from kerosene wick lamps can cause fatal respiratory problems over time,' he says. 'Deaths from accidental fire are also all-too common, particularly among cramped, built-up settlements.' Adding insult to injury, the quality of petrol-fueled light is grossly inferior to its electric counterpart. 'If you're trying to read or work, the murky light produced by a candle or gas lamp is not very useful,' says Avato, who is also energy and climate change specialist for the International Finance Organization."…
We would also consider our impact in the Global North highly relevant in social and environmental terms: Little Sun lamps make renewable energy palpable - hand a Little Sun lamp to a child, and the child will gain confidence in their learning about solar energy, will feel connected to the world, and empowered by it. I believe that a child shining a solar light for global togetherness will foster better decision making for our planet.
For more detailed insight into our impact, you can take a look here.
Learn more about the Little Sun project, here.