About Us
tbd* supports those who are determined to make a career out of changing the world.  
We're a digital hub where people like you can find a job, hire the right team, discover workshops and courses, locate funding opportunities, connect with mission-driven companies, share best practices, or learn from others who are using their careers to make an impact.
Why tbd*
Trump, Brexit, climate change, mass migration… we live in a time of great uncertainty. The outcome is still to be determined.
It has become increasingly clear that it's up to us to shape the world that we want to live in. And the time to do it is now.
But positive social change doesn't happen by sitting back and waiting for something to happen. These uncertain times call for people to lean in.
And it's happening.
Around the world, people have shown what it means to be determined to shape a better future. People are changing. Industries are changing. Work is changing. That's right, we're not just talking about doing a bit of good on the side, we're talking about a world in which activism and the fight for a better world is fully integrated into our lives and careers.
But we're not just talking about it, we're ready to make it happen. And we know we're not alone.
There is a growing movement of people like you, and us, who are already using their 9-5 jobs to change the world for the better - or want to. Until now, resources and support for these individuals and organizations have been hard-to-find or inadequate. We're determined to change that.
tbd* supports those who are making a career out of changing the world by giving them access to the tools and opportunities they need to determine a better future.
Whether you work for a charity or a multinational corporation; if are running your own business or still studying, we have got you covered. We don't believe that you have to be an aid-worker to do good. Everybody, everywhere can use their time at the office to change the world and it is our mission to help you do so.
We are not a team of journalists sitting behind our desks. Our content is generated by our community - people like you - meaning you get firsthand advice from practitioners and thought-leaders who are in the field and doing the work. We are grassroots and community-driven all the way and we want you to be part of it.
How It Starts
We help you get motivated to seek out work in the social impact sector or start something new by showing you all the different ways that you can instigate change.
Once you're ready and revved up, we give you concrete tools and opportunities to help you turn changing the world into your full-time job.
How It Grows
We help you find the best employees for your team, and retain the ones you have, so you can focus on changing the world.
We help you and your organization achieve better visibility and promote your work, while connecting you to others working on similar issues so that you can learn from one another and collaborate.
We help you maximize your impact and work more effectively by providing expert perspectives and advice from experienced social impact professionals, along with access to professional development and skill-building both online and offline.
Our Bottom Line
We want to live in a just and equal world where consideration for the planet and its people are at the core of decision-making. Nobody said getting there would be easy - but with tbd*, it just got a hell of a lot easier. We've got your back, even when the going gets tough, so that you can focus on changing the world.
Now it's up to you.
Let's get determined.
Our Team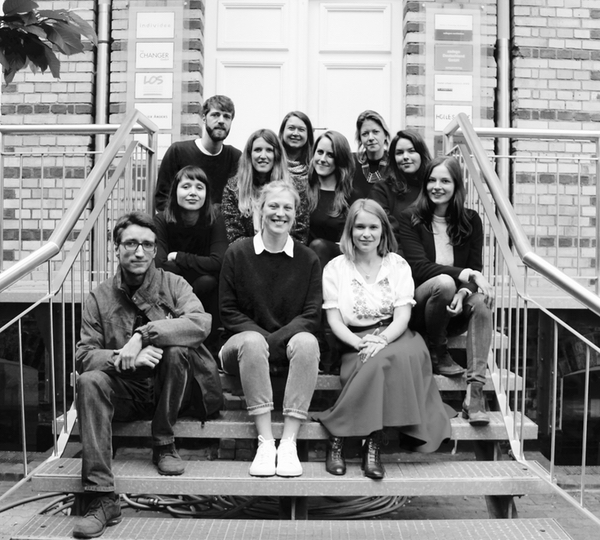 Our international team was founded by Nadia Boegli, Nicole Winchell and Naomi Ryland in 2014. We used to be called THE CHANGER - but then 2016 happened. Naomi hails from the UK, whereas Nicole is a US citizen. Both of us were deeply affected by the political events in our respective home countries. 
2016 made us grow up. Fast. So we changed our name, nailed down an impact investment and grew our team so that we could scale our impact. From Carl and Luisa, our content support heroes; to Janine and Gina who manage all of our community's recruiting needs like a dream; Kasia - who rocks our accounting as well as being an all-round superstar; through to Steffen, Anida and Mario who together make THE most incredible development and design team that you could ever wish for.
We believe in a better future. And we are determined to create it.