"The idea is not to eliminate conflict. The idea is to transform it." -Diane Musho Hamilton
The Integral Facilitator® Certification is a 9-month professional training program led by master Facilitator, Author and Zen teacher Diane Musho Hamilton together with faculty members Rebecca Ejo Colwell, Rob McNamara and Dr. Cindy Lou Golin.
This program offers a rich, experiential curriculum that weaves high level facilitation and leadership training together with insights from Developmental Psychology, Zen awareness, and an Integral approach.
One of the unique advantages of the Integral Facilitator program is that it combines both live and online learning modalities, attracting a diverse group of professionals from around the world.
Graduates of the program join an active network of practitioners who are working at the leading edge of Organizational Development, Consulting, Coaching, Facilitation, Leadership, Social Change and Innovation.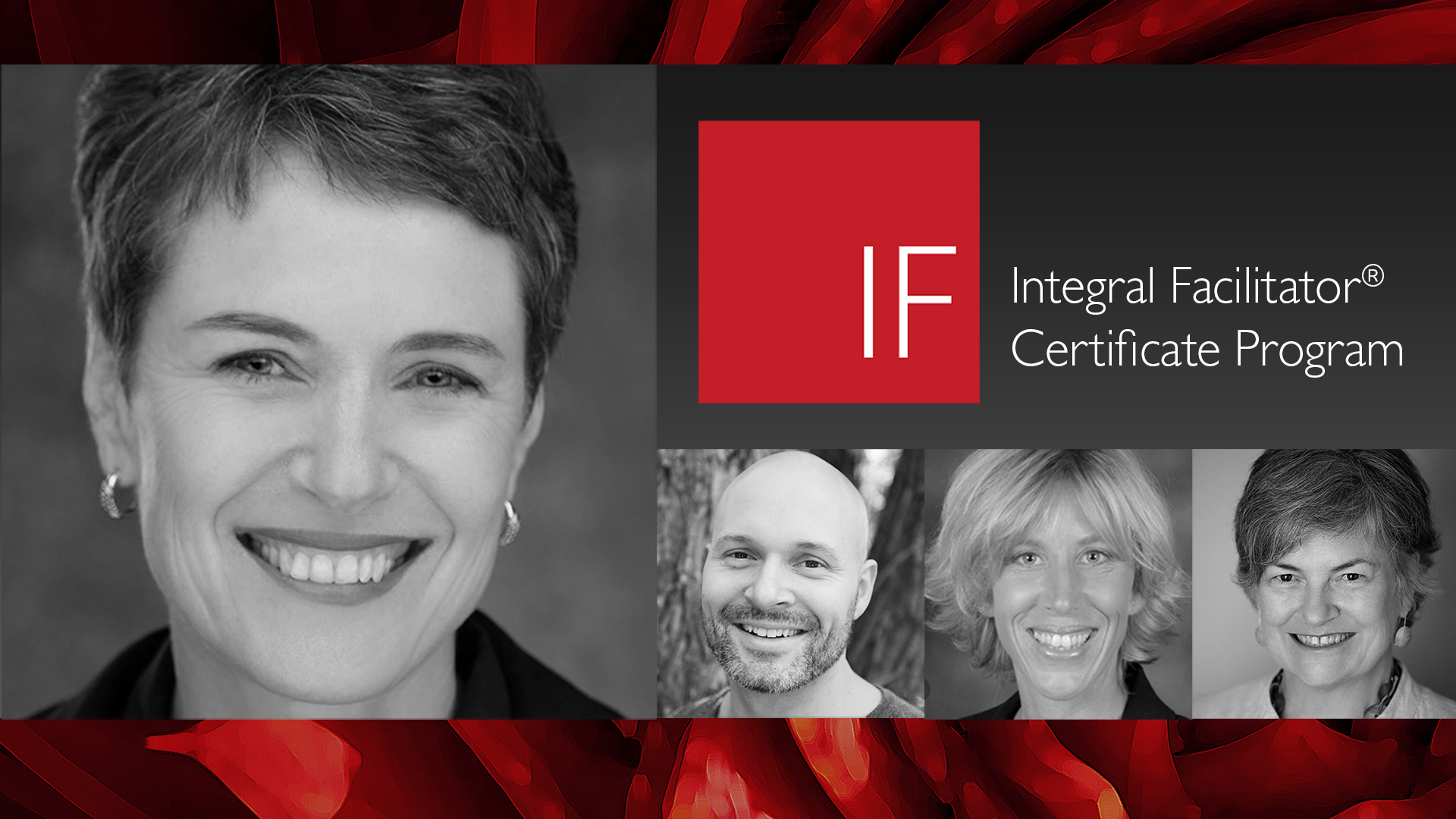 Cultivate authentic presence, clear purpose and agile perspective taking.
Certified Integral Facilitators® are skilled facilitative leaders who impact the quality of groups, teams, communities and organizations by creating the conditions for deeper, more satisfying and more efficient engagement and collaboration.
They have:
Deep and stable presence,
Access to greater consciousness and a wider range of perspectives,
Facility for engaging cultural depth and diversity,
Sensitivity and skill in working with multiple worldviews and personality styles,
Precise and discerning use of awareness and attention to influence group dynamics,
The ability to perceive and work with subtle dimensions of human interaction, polarity and group energy
Fearlessness, responsiveness, and clarity of purpose.
What will you experience?
In this developmentally-oriented, hands-on program, participants engage in facilitation practice, group exercises, meditation and reflection, journaling, and receive direct instruction from master facilitators. Frequent live demonstrations on working with conflict and complex group dynamics enable participants to "lift the veil" on group process and understand the subtleties of human interaction through the eyes of a master facilitator.
What competencies will you develop?
How to master personal awareness, stable embodied presence and multi-modal perspective taking,
How to maintain a responsive command of group dynamics including shifting emotional states,
How to create coherence and shared intention – including visions, goals and objectives,
How to negotiate complex, entrenched conflicts,
How to identify and transmute individual and group shadow,
How to apply supportive and efficient structures and methods for organizing groups and group work.
What is the structure of the program?
The program is built around three live, 5-day program intensives which take place at the beginning, middle, and end of the curriculum. In between live program intensives, participants are actively engaged in applied learning, practice and reflection in the style of distance learning. This includes: regular participation in online discussions, weekly small group project meetings, bi-weekly coaching calls, and approximately monthly cohort community calls.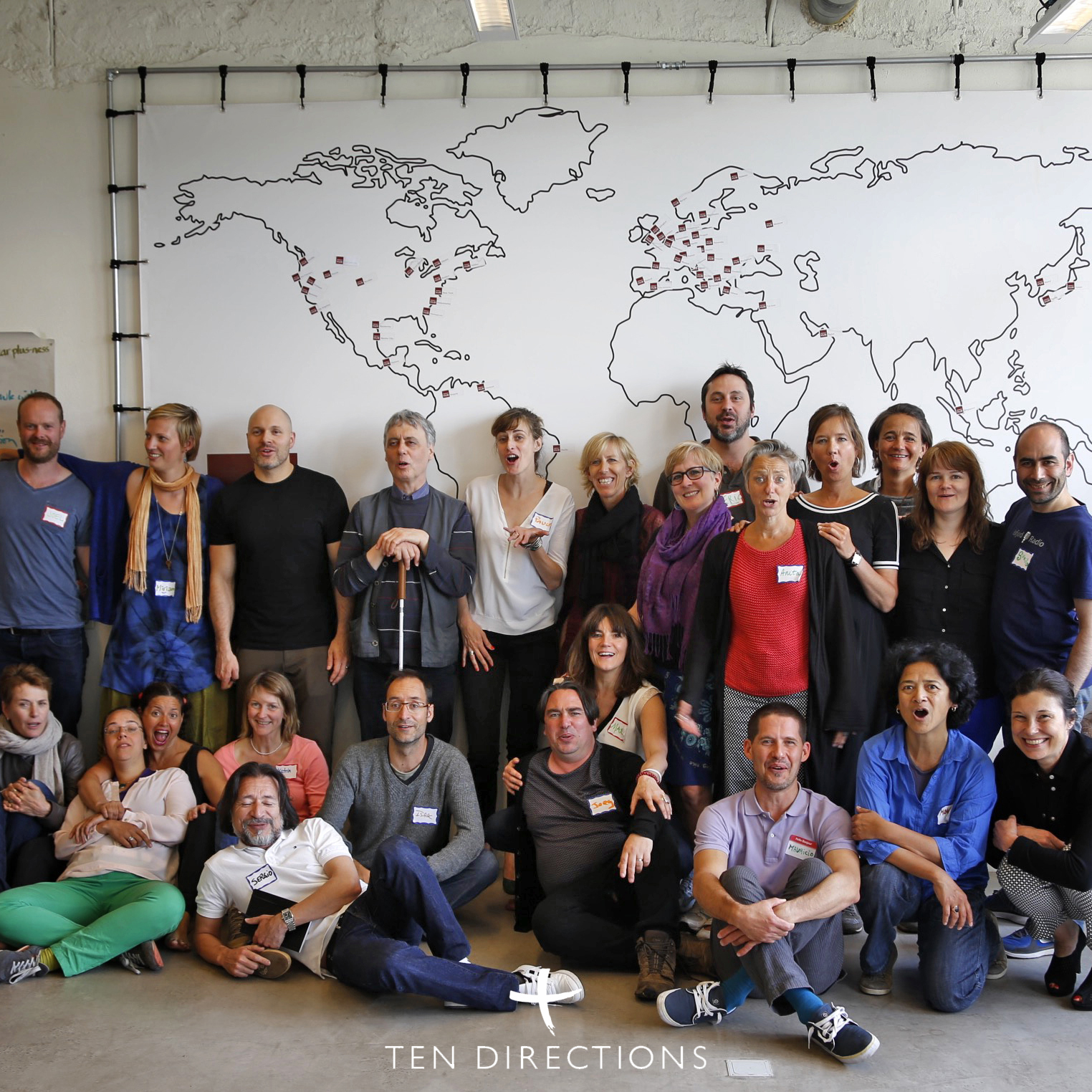 Testimonials
The most life transforming intensive I have ever done in 15 years. - Jean-Francois Thibault
As a result of this program, my level of anxiety has significantly reduced when I facilitate now. I trust myself more and feel more confident. I also feel ready to take more risks in addressing shadow in the room. - Karen Boskemper
The quality of the program delivery is so outstanding that it is really only possible to describe it to people who have already experienced a glimpse of mastery - truly a different paradigm of learning. - Dara Blumenthal
Truly I've never been in such a dynamic, intentional, lovingly held, blissful, fun container of generous learning and teaching. You all blow me away! - Deb Collins
It is professional, it is personal, it's the most integrated program you will ever find. - Rodrigo Martinez
One of the biggest benefits of this program is this community. The ways we have grown together within the nine months. Also the connections I have for work and opportunity moving forward. - Cleo Burke
Incredible. What a masterful, precious gift you have given us. This will be an experience I will come back to for the rest of my life. - Colette Cahalane
Offered annually, the next cohort of practitioners in Europe (Portugal) begins this October. Admission is rolling and the program is limited to 24 participants.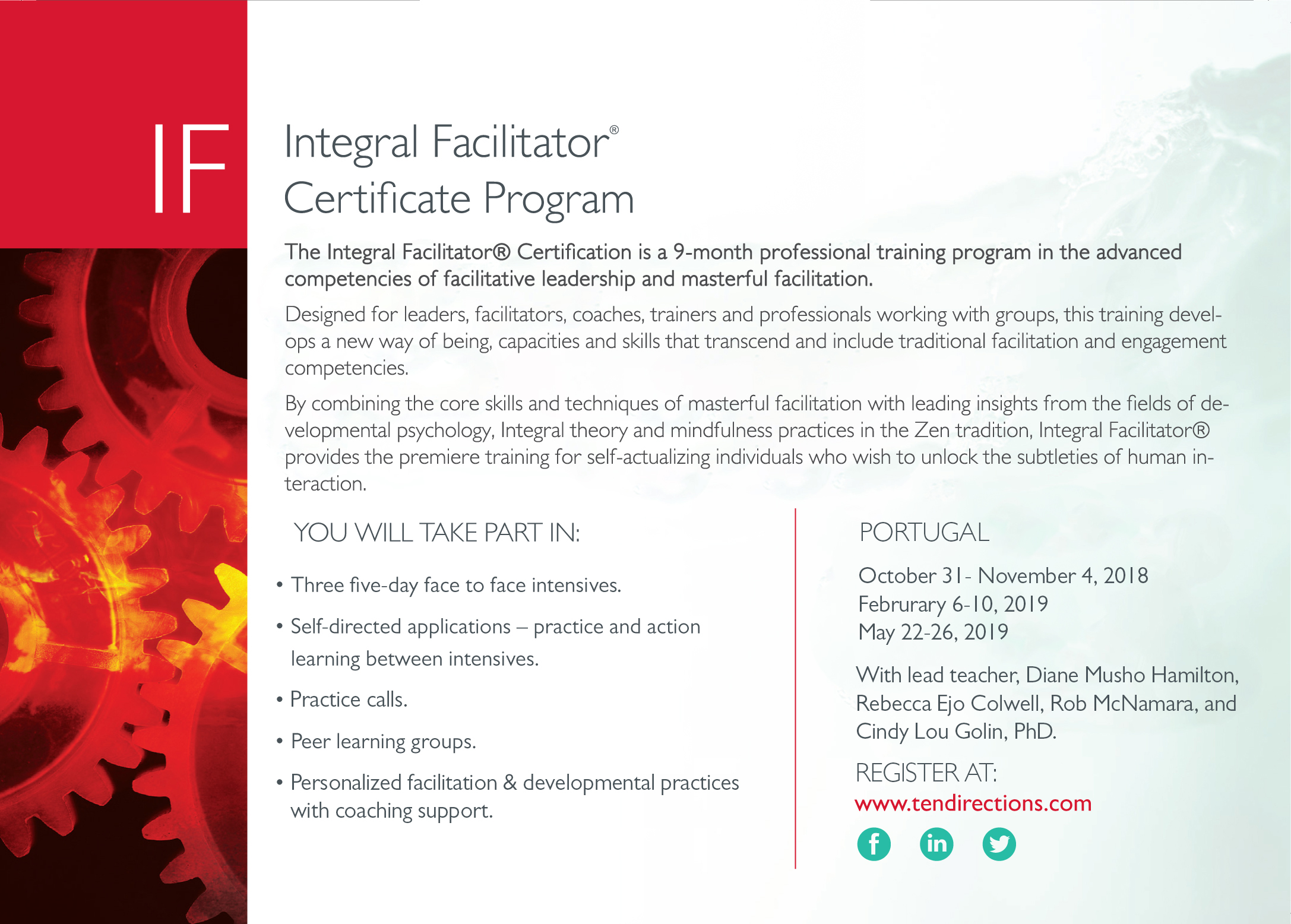 The 9-month program includes:
Three 5-day retreats led by Diane Musho Hamilton in Sagres, Portugal. (there is another cohort based in Salt Lake City, USA)
Live instruction, demonstration, and practice with complex group dynamics.
Bi-weekly small group coaching.
Monthly all-community learning calls.
Access to a private online community for students and graduates.
Applied peer learning groups.
12 hours of facilitation practice per month.
Creation of a customized personal leadership & facilitation practice plan.
Learn more and apply here.