Originally published May 31, 2016
No folks, art is not dead. It is alive and well. Proof? RESTART's thoroughly modern approach to art and creative expression. Though RESTART just launched, the message it puts forth is one worth listening to: refugees are not just statistics, they are people with opinions, talents and experiences that enrich lives. Rather than focus on the negative challenges, one should focus on the potential and opportunity. 
The online marketplace RESTART, which was spearheaded by Jonas Nipkow, is set to feature art made by refugees and is focused on supporting them in sharing their stories and their creativity - while also supporting them in their establishment in the art business.
In the interview, Nipkow explains why art is a powerful medium for social change and how he hopes to build a digital space that facilities new beginnings for refugees.
What was your motivation for starting RESTART?
When I visited a "job fair for refugees", I realized that there are many initiatives and programs working on the integration of refugees in the typical job market. It is not really surprising since the demand for labor in those fields is quite high. But what about the creative minds among them who are into music or art? I could not find any offers that went beyond a onetime art project. What was needed was a solution that is future oriented and self-sustaining. This is how RESTART -  an online marketplace for art made by refugees – was born.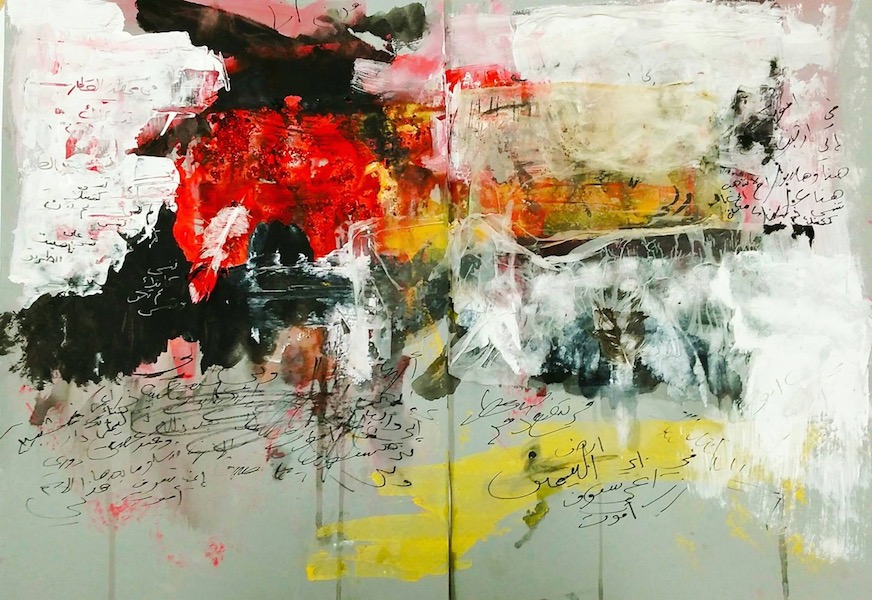 Artist: Tamara Nahar
How do you aim to facilitate new beginnings for refugees?
We have seen the headlines and heard the political rhetoric, but what do we really know about them? The fact that we call the current situation a "refugee crisis" already implies that we are more concerned about the challenges than about the opportunities that come along with it. RESTART wants to introduce the people behind the statistics. These are people with opinions, experiences and talents that enrich our lives for the better. Therefore, we are not only a marketplace but, above all, a platform for artists to present themselves and their work; not only through our website presentation but also through art exhibitions where people from all fields come together and celebrate the power of creativity. Most importantly, we believe in the empowering effect of appreciating their talents.
Why use art?
Somehow, everyone has an individual connection to art. Tastes differ and every piece of artwork can have another personal effect on each single observer. It is as diverse as we are and therefore it can bring people together who otherwise would not feel related to each other.
Apart from that, art is something very personal like for instance writing one's own songs. It takes courage to go out and show it to others. There are great talents out there that need to be rewarded. Not only financially rewarded but in the end it is all about the appreciation of the artwork. 

Artist: Solara Shiha
How do you identify the artists who sell their work on their site? Who are they?
When we started 8 weeks ago, I only had one contact to an artist who recently came to Germany/ Europe. However, it was not difficult to find more. Once I published the idea for RESTART on my social media accounts, friends contacted me and got me in touch with artists or people who might be able to help out. In doing so, we could quickly built up a pool of great artists – most of them from Syria. They all have different backgrounds whereas some of them went through professional art education. However, all of them couldn't make a living with their art since the art business in Syria isn't really promising.
What is your business model? Does RESTART take a portion of the proceeds?
The concept of RESTART is based on the belief to replace short-term based charity with long-term oriented solutions. Although the aspect of money seems worthless compared to the irreplaceable effect of empathy and affection, it is inevitable to create self-sustaining solutions that directly enable people to earn their own income. Since galleries keep up to 60% of the revenues to themselves, our artists earn 60% of the profit from each sale.
What has been the greatest challenge in starting your own social enterprise?
Starting a (social) enterprise comes with a lot of challenges; personally, financially and commercially. One of the biggest challenges, especially for social entrepreneurs, is funding. Impact investment has just started and there are a few incubators for social enterprises. However, a social business is still a business with a social aspect. That means that most social enterprises can be scalable and profitable as well. I managed to personally take the risk, go offside the classical career path and believe in the social impact that can be created through entrepreneurial actions. Still, the greatest challenge for continuing is financing myself and that I will have to finish my bachelor after taking a year off from my studies. Until then, I concentrate on building the right structure so that RESTART can become a successful, self-sustaining social enterprise.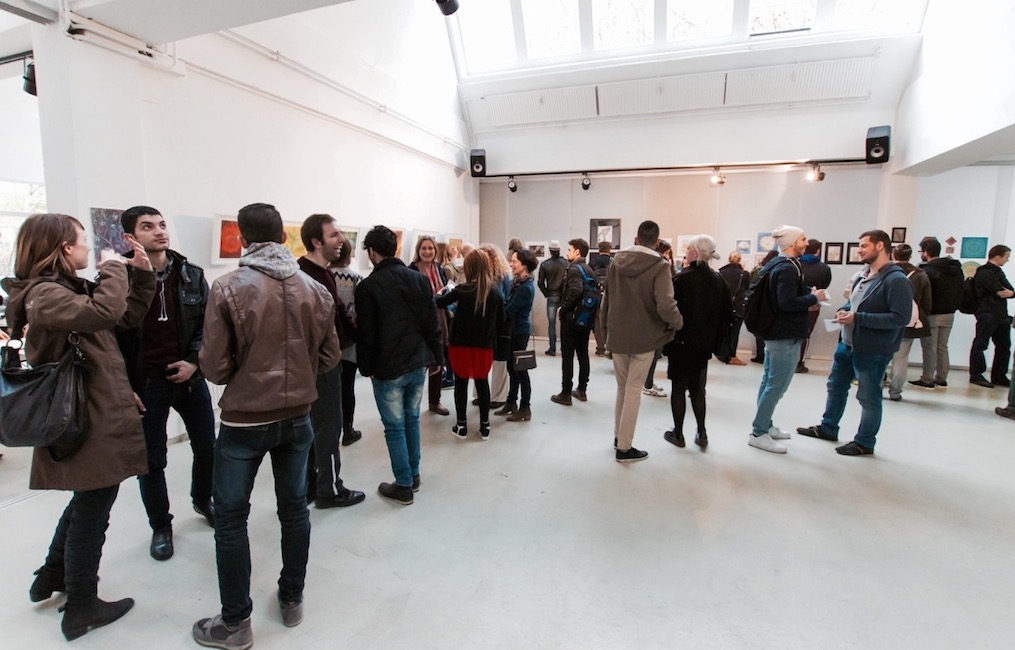 Photos: Benjamin Dirks
What makes you a changer?
Looking back at the past 3 years, I have realized that with my projects I usually question the status quo. I looked at the current industries and situations and asked myself if that is the only way they can work. Usually there was a social aspect missing that I tried to add with my ideas. Then I realized our generation especially has so many opportunities to transform the future for the better that it is actually our duty to positively do so. Apart from that, I learned not to restrict myself and my ideas but rather go for all the opportunities we have and make things happen instead of waiting.