In honor of International Women's Day, we've rounded up a few of our favorite women-led businesses in Germany. From tackling women's health to unlearning patriarchy, there's no shortage of innovative ideas and products to discover. 
What are your favorite women-owned businesses? Tag us on Instagram (@tbd.community) and let us know! This guide will be updated periodically with new additions. 
FEMNA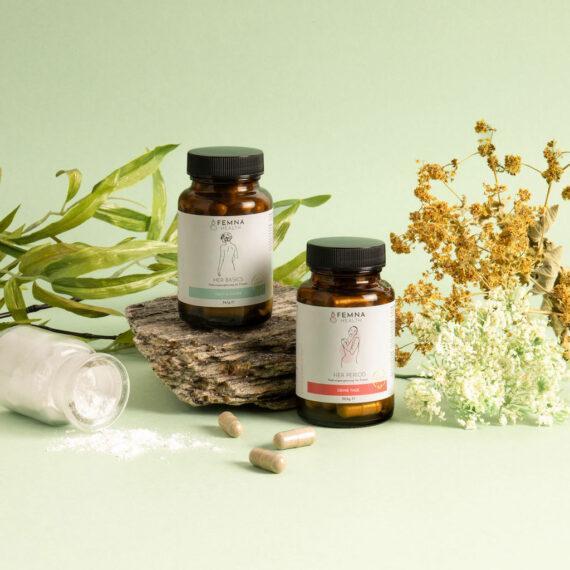 Created by women, for women. FEMNA is a women-led start-up that is rethinking women's health in Germany. They offer virtual access to in-depth diagnostics, education and counseling, as well as integrative therapeutic solutions and continuing support. Their vision is to enable a better quality of life for women with recurring women's health conditions.
Learn more about FEMNA here.
Fired Up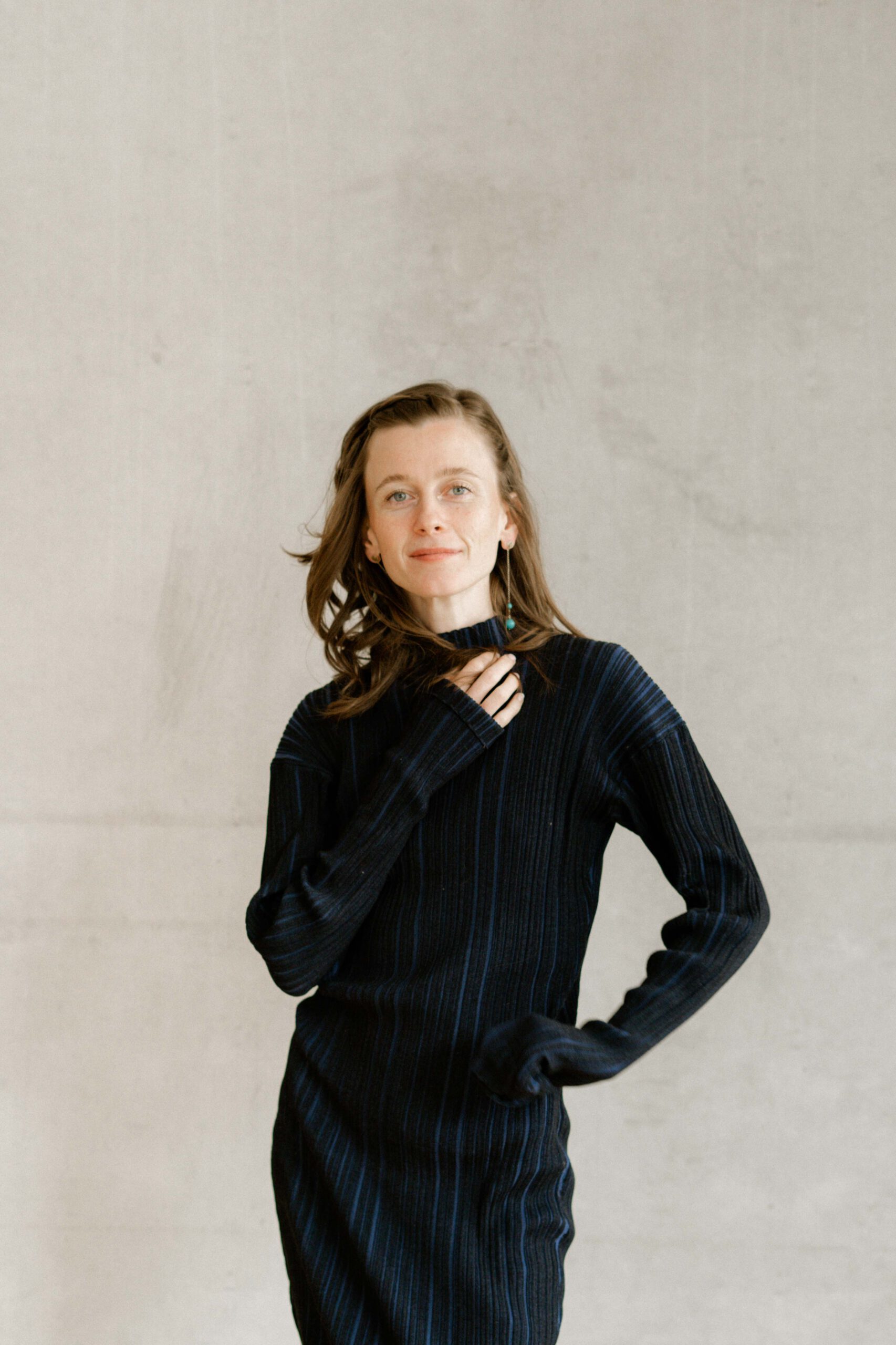 Founded by Clara Hahn, Fired Up is a network of certified career coaches that help you move forward in your direction. Whether you have lost your job or quit it, you are not alone in this yearning for change. At Fired Up, they not only help you figure out the best application for your talents but also find a career that makes sense to you. They use our voice to challenge society's perception of being out of work and the resulting impact of the clarity you gain through coaching.  
There is no shame in being unemployed. Instead, this is your opportunity to take time for yourself and craft a career path that is meaningful to you. And it's FREE if you are registered as job-seeking at Arbeitsagentur or Jobcenter! 
Sign up for a free call here. 
Vlyd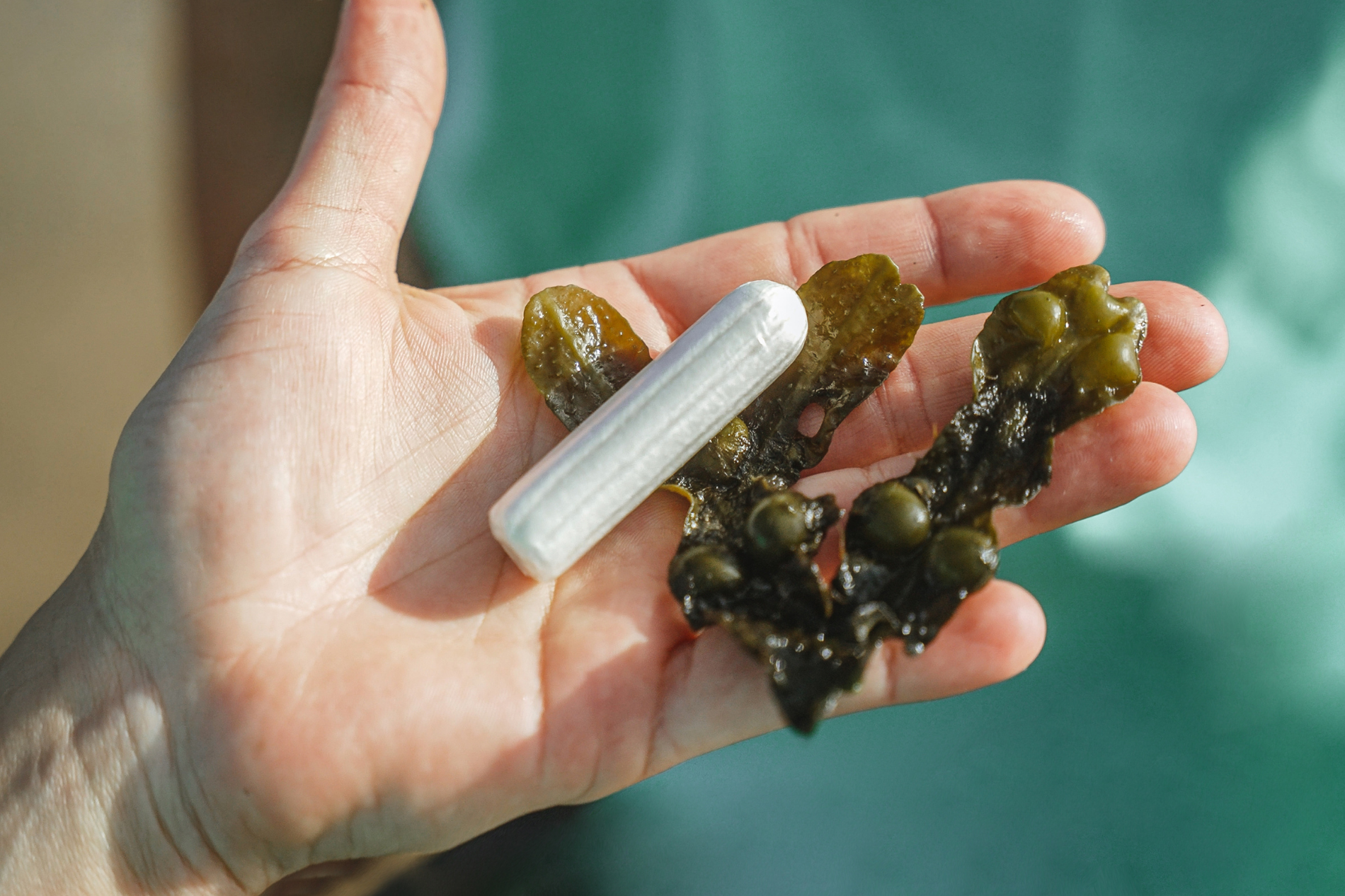 Every day, 17 million period products are consumed in German-speaking countries alone. A shocking number of them end up in the ocean.How great would it be if we could save the oceans with really healthy tampons? Vlyd wants to make this vision a reality - they are developing the world's first tampon made from seaweed - radically sustainable, ocean-friendly and healthy.
Their goal is to create a regenerative "Algaeverse" - a universe of sustainable and healthy algae products whose production does good for the earth and the ocean instead of exploiting them.
Learn more here.
Olie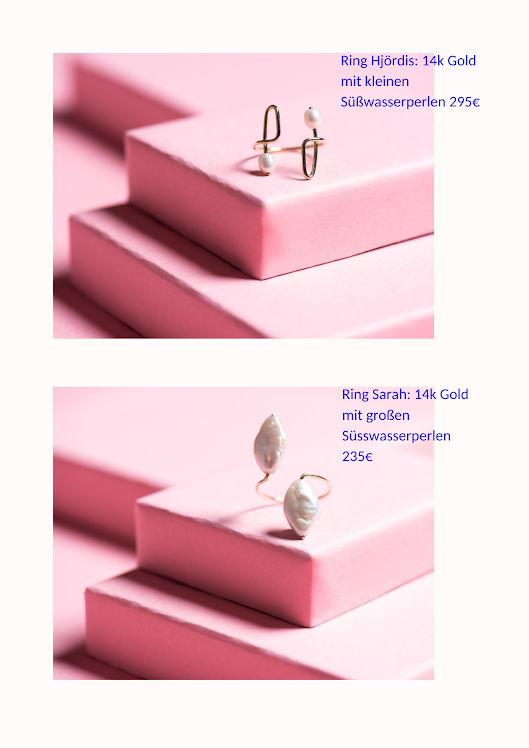 Olie is a fair and sustainable jewelry label based in Berlin. Vivianne Ballmann, the goldsmith behind the label, uses recycled metals and semi-precious stones to create deeply personal pieces that are sustainable and ethically sourced.
As a trained goldsmith, designer and artist, Vivianne founded the label in 2022 with the intention of creating a brand that not only stands for perpetual development, versatility and passion but also for a way to create jewelry that is affordable, of high quality and produced under responsible, sustainable conditions.  Olie is the interface between free art, traditional goldsmith craft and the love of nature. Each collection stands for a world of its own, with its own history, a certain inspiration and reflects this. Let yourself be accompanied by the different creations, moods and slip into a different exciting role every day.
Let yourself be taken away here.
Amanase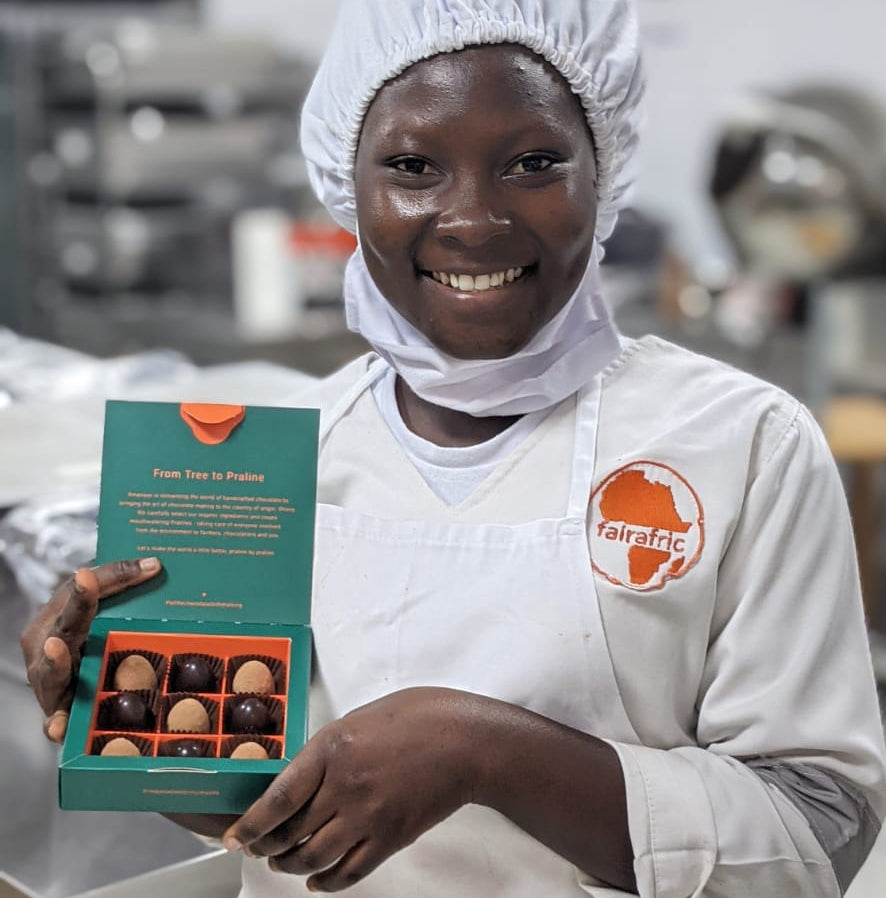 Chocolate as it should be. As the fairest chocolate start-up in the world, Amanese wants to change the cocoa industry for the better. Driven by their vision to bring value to Africa, they consistently rethink chocolate: sustainable, organic, vegan, CO2 neutral, without refined sugar and incredibly delicious.
70% of the world's cocoa comes from West Africa, but less than 3% of the world's chocolate is made there. To change this, Amanese is training young Ghanaians to become chocolatiers - to learn the craft, they are taught by experienced chocolatiers from around the world. With every chocolate you purchase, you're helping them create new jobs in rural Ghana and train chocolatiers. The perfect reason to indulge!
Satisfy your sweet tooth here.
Gunia Project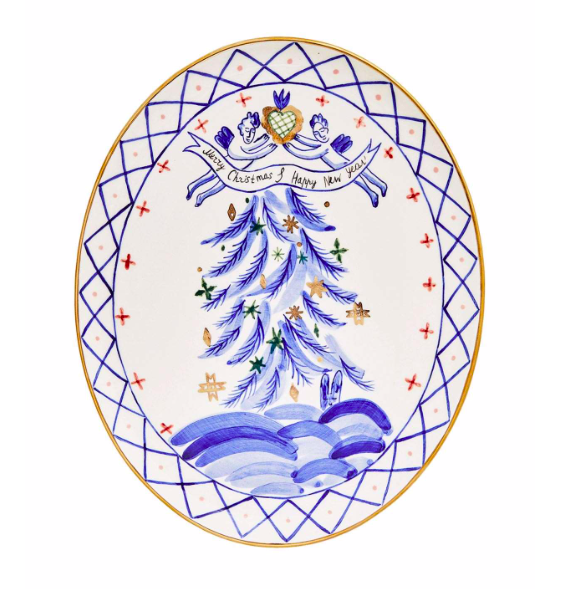 Gunia Project is a fashion and design brand of exceptional things produced on the basis of traditional Ukrainian culture. Each collection features a unique combination of design thinking and deep ethnographic research. The result is the fusion of beautiful folk crafts that heed the details of traditional culture and designer artisanal pieces perfectly fit for everyday life. You can find clothes and interior items, including glassware, ceramics, candles and elegant silk headscarves.
Explore the collection here.
ŌMAKA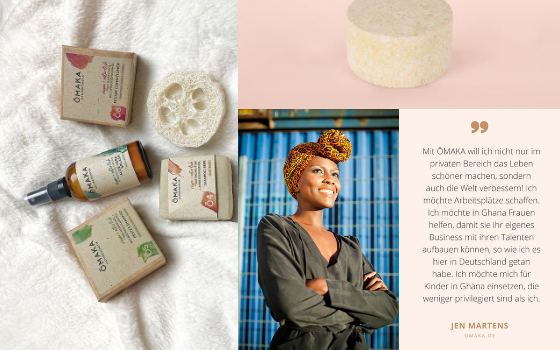 ŌMAKA Naturkosmetik creates vegan and dermatologically tested hair care products for all types of curls and wavy hair. Founded by Jen Martens, ŌMAKA offers curl care and afro hair care through valuable ingredients. She developed the first solid shampoo bar in Germany. Her wish is that people with afro hair value their identity and are filled with self-love. In addition to being entirely sustainable, ŌMAKA's aim is to create jobs for women in Ghana so they can build their own businesses with their unique talents.
Explore hair care products and start your hair journey here.
For the Fashion Fanatic / My Little Bukhara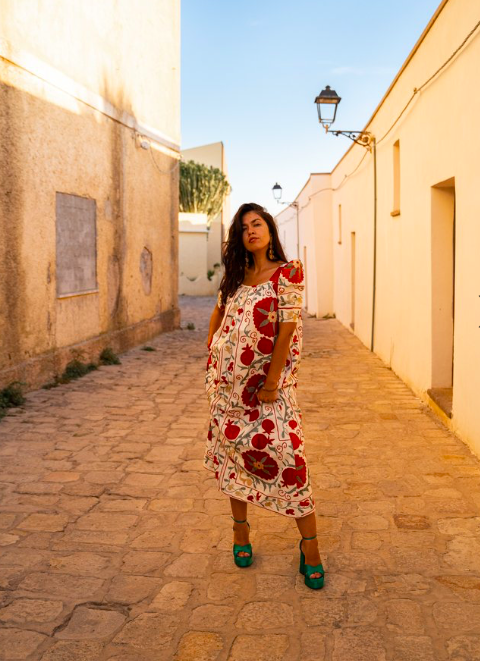 My Little Bukhara is a fashion label that connects women from the Orient and women from the West through Ikat Adra's fabric. Through their designs, they want to give a face and a voice to Uzbek women so that they can live a free and independent life.
Each piece is hand woven with love and dedication. In their supply chain, they only involve women to empower them with the work. They work with women artisans from Uzbekistan and create limited garments each year, ensuring that each pieces is unique and not mass produced.   The result is beautiful, tailor made clothes that will last for generations to come and lift up future generates in Uzbekistan.
Find a treasure here.
Unlearn Patriarchy / Folkdays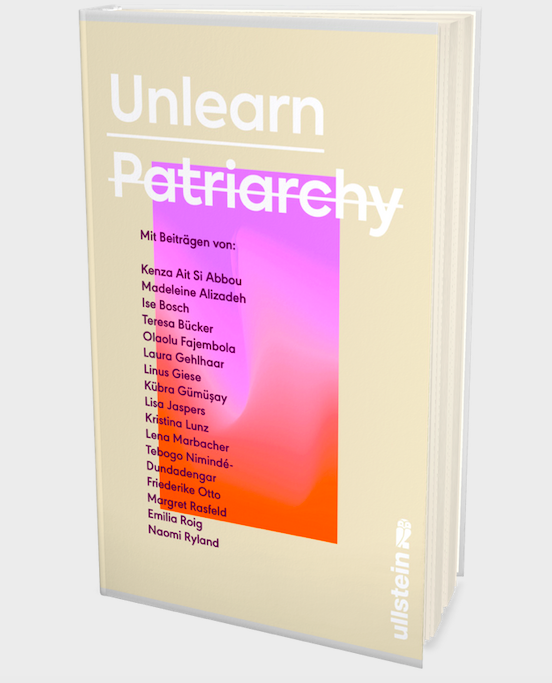 While it's not a business, this anthology by some of the leading thinkers surrounding feminism and patriarchy deserves a mention! Although we now live in the 21st century, patriarchy still rules. Why the hell is that? And what can everyone personally do to recognize and dissolve the often unconscious toxic structures? This anthology with well-known authors offers assistance.
Defending oneself against patriarchy is especially difficult in everyday life. Many things are so familiar to us that we don't even question them. Even self-confessed feminists fall into the same traps again and again. We exclude women through language, follow outdated ideas of a happy nuclear family including traditional role models. Or we adapt to male-dominated and capitalist structures if we want to be successful in our careers. The contributors to the anthology UNLEARN PATRIARCHY report on their experiences and trace their own fatal thought patterns. They show how patriarchal patterns of action can be broken across all areas of society, from language and love to work, politics, education, or identity, and how a better life becomes possible for all.
Buy the book here and be sure to browse the rest of the Folkdays site while you're there!
What are your favorite women-owned businesses? Tag us on Instagram (@tbd.community) and let us know! This guide will be updated periodically.