On the rugged west coast of New Zealand's South Island, glaciers are in rapid retreat.
Visitors are no longer allowed to walk to the Fox and Franz Josef glacier faces and instead, helicopters ferry people up to the glaciers, creating carbon emissions that contribute, no matter how little, to climate-driven glacial retreat.
Tourism is both a victim and a cause of climate change.
Tourism Facts

More than 1.2 billion tourists crossed borders in 2016, with 1.8 billion expected by 2030. Time to make it sustainable.
It creates five per cent of global CO2 emissions, the largest chunk of which comes from flights.
On paper, it seems comparable to, say, the act of eating burgers with double cheese, since meat and dairy production counts for 14.5% of total greenhouse gas emissions. However, tourism emissions are predicted to grow by 170% by 2050, an unacceptable increase if we truly believe in our commitment to keeping global warming below 2°C.
But let's look from a different angle.
In 2015, tourism injected US$21 billion into the world's 49 least developed countries, many of which are those predicted to be hit the hardest by climate change.
The dark side conundrum
Right now we're in the International Year of Sustainable Tourism for Development, a bid to wield tourism's transformational power in pursuit of the UN Sustainable Development Goals.
Taleb Rifai, outgoing Secretary-General of the United Nations' World Tourism Organisation captured the gravity of the divestment dilemma at this month's ITB travel fair in Berlin.
"The International Year for Sustainable Tourism must be seen as an opportunity to highlight and expose potentials and the ability of this industry to make this world a better place, because, my dear friends, our industry has a dark side to it, as well. Every human activity under the sun has a dark side and the bigger it grows, the bigger the space of the dark side."
He was not just referring to climate change.
Tourism has, in past decades, led to disgraces like child prostitution, pollution, loss of local culture and exploitative resort models where minimal money stays with the host community.
On the flip-side, it now employs every 11th person in the world. At its best, it promotes peace, protects environments, preserves culture for future generations and spreads global wealth.
And just like the growing momentum of the fossil fuel to renewables divestment,  it's never been clearer that we need to divest to a more sustainable tourism future.
Now the burning question
Costas Christ, one of the world's foremost sustainable tourism experts says this transition has leapt from being a side topic to a burning question in the last five years.
"Sustainable tourism is now a global discussion at the highest levels of the travel and tourism industry," explains Costas. "The question is no longer, 'Can sustainable tourism work?'. Rather, the key question is how far can we take sustainable tourism principles and practices to transform the entire global travel industry." Costas' work has taken him to more than 130 countries over the last three decades, in recent years as National Geographic's Senior Advisor for Sustainability and Editor at Large.
His vision of travel reflects sustainable tourism's three key pillars: environmentally-friendly operations, cultural and natural heritage protection, and social/economic benefits for locals.
So far, he's witnessed the biggest gains in the first of these, where an increasing number of companies are engaged with the reduce, reuse, recycle elements of the equation. It's just part of what he describes as an ongoing "global sustainability transformation".
Some of the world's most attractive destinations are already leaders in this regard. Imagine the Caribbean island of Aruba: It has gorgeous white-sand beaches and intriguing Dutch heritage in a tropical setting, not to mention the ambition to be the world's first fossil-fuel-free country.
"Do we still have a long way to go?," asks Costas. "Yes. But we should also recognise that important progress continues to be made."
"It's like saying the party's over and now everyone has to stay and clean up."
Whose divestment is it?
Some argue the responsibility to drive this transition lies with governments. If this is true, then the world needs to look Slovenia, last year declared the world's first green country destination.
The country took a strategic gamble in transforming its tourism industry to focus on authentic, clean, green experiences — something that's since paid off with strong year-on-year growth.
Others claim that it's the tourism industry's responsibility to make the sustainability shift.
As the National Geographic Traveler World Legacy Awards illustrate, many companies successfully use travel to benefit the lives of those communities welcoming us into their homes.
Hotels are realising that saving on power and water bills is not a bad thing.
The industry is waking up to the reality that it risks killing the goose that lays the golden egg.
But still, many are reluctant to shape up. As one industry insider at the ITB travel fair put it, "it's like saying that a great party's over and everyone has to stay and clean up".
Time to travel right
Here we come back to the sticky topic of airplane emissions and climate change — is a sustainable travel divestment necessarily a fossil fuel divestment, and thus, one of flying?
Not entirely. Costas argues that we also have to look at issues like rapid deforestation,"one of, if not the, biggest single sources of damaging emissions that are linked to climate change."
"To put this in context, deforestation now accounts for more carbon emissions than every form of transportation on the planet combined. If we want to make a large-scale immediate impact, we must halt rapid deforestation, particularly in tropical wilderness areas, where old growth rainforest is being clear cut every day to make way for palm oil plantations."
He says tourism is one of the few economic incentives for governments to invest in such conservation of nature, with the Serengeti — home of the world's last great wildlife migration — and biodiversity hotspots like Southeast Asia's Coral Triangle dependent on it for protection. 
"It is counter intuitive, but if tourists were to suddenly stop flying to the far corners of the world to experience the natural wonders of our planet, it would result in a conservation crisis of global proportions," argues Costas. "The answer is not to stop air travel, but to get it right."
"We need to continue putting pressure on the aviation industry to invest more into research and technology focused on cutting carbon emissions".
Which brings us to us
Booking.com reports a 36% increase in people planning to travel more eco-friendly in 2017.
Other reports claim that Millennials' hunger for experiential, authentic travel is driving a sustainable tourism sea change, one slowly being followed by older leisure travellers.
To continue driving this, travellers like you and me need to vote with our wallets, choosing to give every sector of the tourism industry the message that we will choose sustainable options.
Like with the ongoing fossil fuel divestment, those lagging behind in the tourism transition will see that they risk being left out of the new economy and shape up — or miss out.
And although it's become clear that finding sustainable travel options online and through travel agents needs to be easier, here are a few global options to consider in the meantime.
BookDifferent searches for green hotels, Visit.org shares experiences with positive impact, Responsibletravel.com aggregates tours, Wanderu finds train and bus ride alternatives and Glooby spots the most fuel-efficient flights.
They're just the tip of the iceberg — we've got a whole new world to explore.
About the Author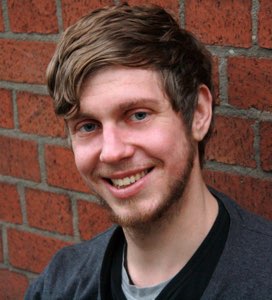 Joe Dodgshun is a Berlin-based Kiwi writer in innovation communication. Inspired by social entrepreneurship, science/tech for good and responsible travel, he works to spread the inspiration through journalism and brand storytelling. Curating curiosity on Catchmercurial.com.
Originally published March 24, 2017