Header: Annie Spratt via Unsplash.
How did the last couple of weeks go? Did you manage to cultivate joy through the gratitude journaling practice I introduced in my previous article "Discovering the pillars of joy"? Were you able to count your blessings and use gratitude as your source of happiness?
Today we continue our exploration of the value (and practice) of gratitude as one of the eight pillars of joy (if you don't remember the other seven, here they are: perspective, humility, humour, acceptance, forgiveness, compassion, and generosity). In particular, we expand our understanding of gratitude as an individual practice to embrace it as a collective experience. In their conversation in The Book of Joy: Lasting Happiness in a Changing World, his Holiness the Dalai Lama and Archbishop Desmond Tutu explain that "gratitude is the recognition of all that holds us in the web of life and all that has made it possible to have the life that we have and the moment that we are experiencing. It moves us away from the narrow-minded focus on fault and lack and to the wider perspective of benefit and abundance."
It is exactly this wider perspective of benefit and abundance that I hope you will be able to embrace and foster in your team and organisation. But this is not easy. The dominant organisational culture is driven by a fear- and scarcity-based mindset that leads your team to be overworked, drained, and exhausted. Finances are stretched too thin, responsibilities are too overwhelming, and there is no time to pause, even to celebrate the successful completion of a project, because the next task is waiting for you. In the book Daring Greatly: How the Courage to Be Vulnerable Transforms the Way We Live, Love, Parent, and Lead, Brené Brown stresses that "we live in a culture of scarcity", where the motto is 'never enough'. We could always do more… to the point of exhaustion. "We are exhausted because we're struggling to accomplish what can never be accomplished", Meg Wheatley warns you (So Far from Home: Lost and Found in Our Brave New World, Margaret Wheatley). So what can you do? How can you survive the pressure from this scarcity mindset?
Once again, gratitude comes to your rescue. In a nutshell, gratitude opens up the possibility for your team to stop for a moment and breathe, to resist the temptation to move to the next task without having reflected on the previous one, and to take in all the goodness that your team has contributed to creating. A regular but non-invasive way to achieve this is through our wellbeing recipe "The gratitude alarm" which has been inspired by the creative mindfulness booklet I am here now by The Mindfulness Project. The gratitude alarm provides a quick but constant practice to nurture the habit of gratefulness in your team. It consists in hourly reminders for your team to gather and foster joy. What are you waiting for, it's gratitude o'clock!
You can access the full guidelines here. The theme for the next month is Jump back July so the next blog post will look at ways to reflect back on the first half of 2020.
About Greta and Recipes for Wellbeing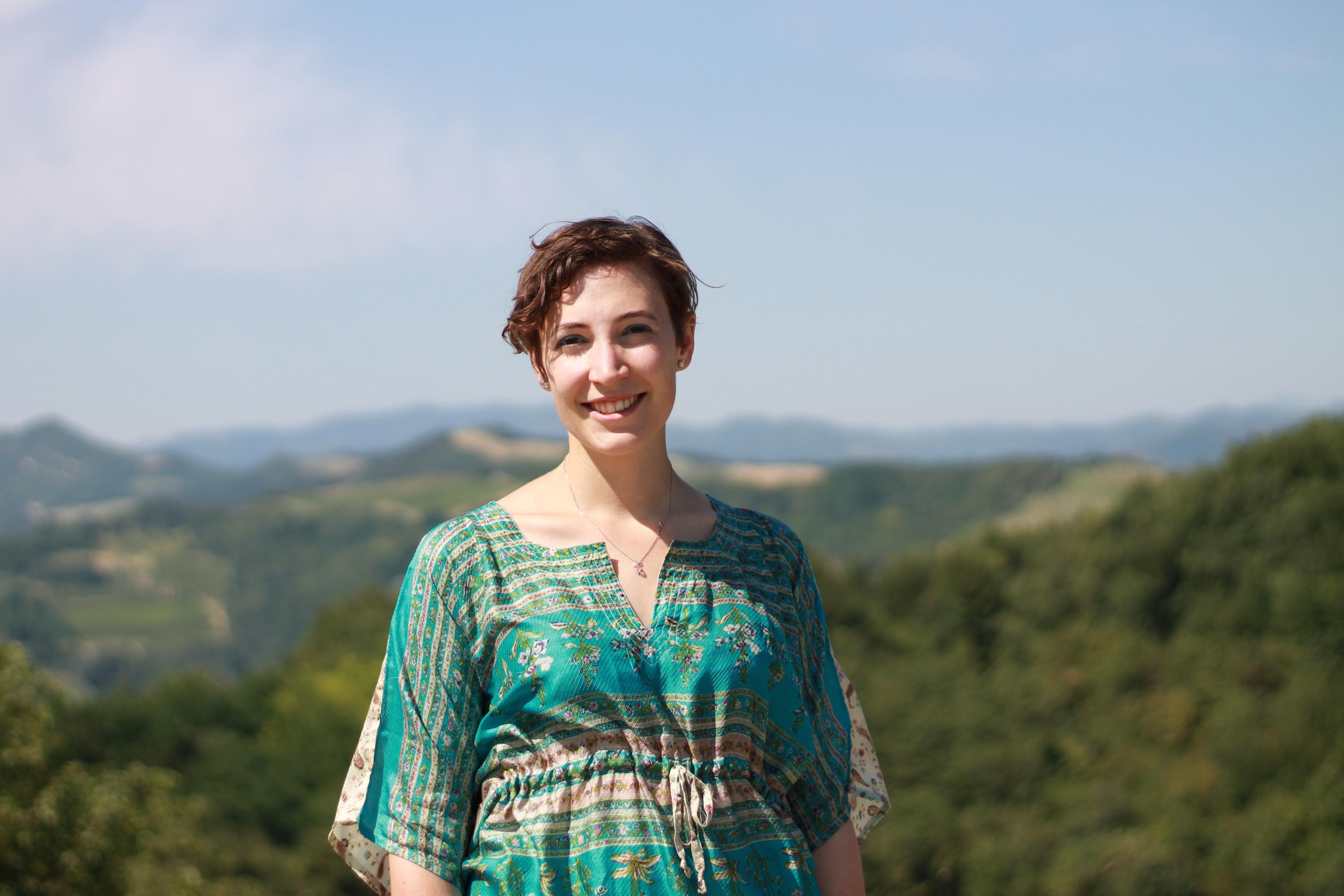 Greta Rossi is a changemaker involved in multiple not-for-profit initiatives, including Recipes for Wellbeing, Akasha Innovation, Pitch Your Failure, and ChangemakerXchange. Recipes for Wellbeing works towards shifting the culture of changemaking to include a focus on holistic wellbeing to enable anyone to contribute more effectively to creating positive change in the world. From freely accessible wellbeing recipes, through wellbeing talks and workshops, to immersive wellbeing labs, we make wellbeing accessible to changemakers and their teams. If you'd like to host a talk, workshop, or retreat for your team or organisation, reach out to us at info@recipesforwellbeing.org.