Mujahed Waisi and Muhannad Munjed co-founded The Station (المحطة) , the first co-working space in Iraq. Their mission is to change the culture surrounding entrepreneurship in Iraq - from diversifying the business market to achieve a healthier economy to supporting female entrepreneurship through their Women's Initiative for Empowerment program. In this interview they share their insights on the start-up scene in the country and the specific challenges Iraqi entrepreneurs face.
What was your motivation for starting The Station?
Our reasons for starting The Station are twofold. Firstly, when my co-founders and I decided to open a co-working space in Baghdad, the decision had come from a place of personal experience. We all have ventures of our own and have been entrepreneurs for quite some time now. We relate to the hardships, obstacles and the complexities involved in the process of venturing into the start-up world in Iraq. We encapsulate all the factors that any Iraqi entrepreneur could relate to; we are young, we are entrepreneurs and we went through failure before we found our own successes.
Had we had access to a co-working space and its facilities/services 6 years ago, it would have helped us in many ways. With such a space comes the easy access to the right communities and networks, access to cheaper resources such as training and meeting rooms, as well as programs relevant to the current market. Entrepreneurs can now, for example, rent and hold events, book rooms to host their clients and attend programs for a fraction of the price in comparison to most places in the country.
Secondly, we have the motivation to change the culture surrounding entrepreneurship in Iraq. In Iraq, there are over 200,000 graduates every year and the majority graduate with plans to enter the public sector. Working in the public sector is associated with personal stability due to the incentives associated; secured pension and a job for life. Additionally, Iraqis do not take failure well, and anyone who has dipped their fingers into the start-up world understands that failure is a large part of the process. Many angel investors in the US would not invest in a start-up that has not failed once at the very least. In Iraq, such a person would be frowned upon and would not be given a 'second chance'. We believe changing this mindset is imperative to changing the start-up scene in Iraq. The youth must be diverse in their thinking, willing to take risks and unafraid to fail.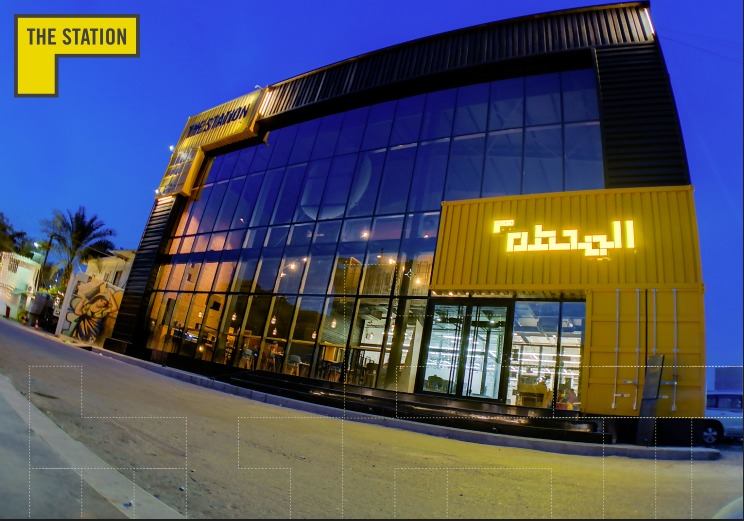 Your vision is to establish a healthy ecosystem in Iraq where entrepreneurs can flourish. How are you realizing this vision and what does the Station offer for future entrepreneurs?
Entrepreneurship is very, very new to Iraq and thus the process for us may be a little different to many co-working spaces in other countries.  Following what I mentioned earlier, we are first challenging social norms by motivating the youth to consider new and innovative avenues in business. For example, most businesses choose to play it safe by either opening cafes, restaurants or barbershops. Diversity in business ideas is sorely lacking, yet it is an extremely important factor for a healthy ecosystem.
We are establishing firm connections with large communities in the country, such as PhotoIN (a community of photographers), and ITLive (a community of developers and technicians) for example, and host large events that attract more people with similar interests. These communities will form the foundation for future entrepreneurs. It means easy access to knowledge, expertise, employment and events that can serve as a networking platform. As previously stated, entrepreneurship is a new culture in Iraq, and there exists a gap in Arabic literature regarding the subject. Hosting large-scale events with such communities will shed awareness on the opportunities entrepreneurship could bring, the sharing of new ideas and access to support networks.
The Station is also establishing a Research & Development Centre that's main purpose will be to gather data about the current entrepreneurship climate in Iraq and utilize such data as the foundation for policy reform. There are many pitfalls facing young entrepreneurs in Iraq, some of which can only be alleviated through governmental reforms. Such reports conducted by The Station would then - via diplomatic entities and international agencies - be introduced to the relevant people. This should pave the way for a more accommodating climate for future entrepreneurs.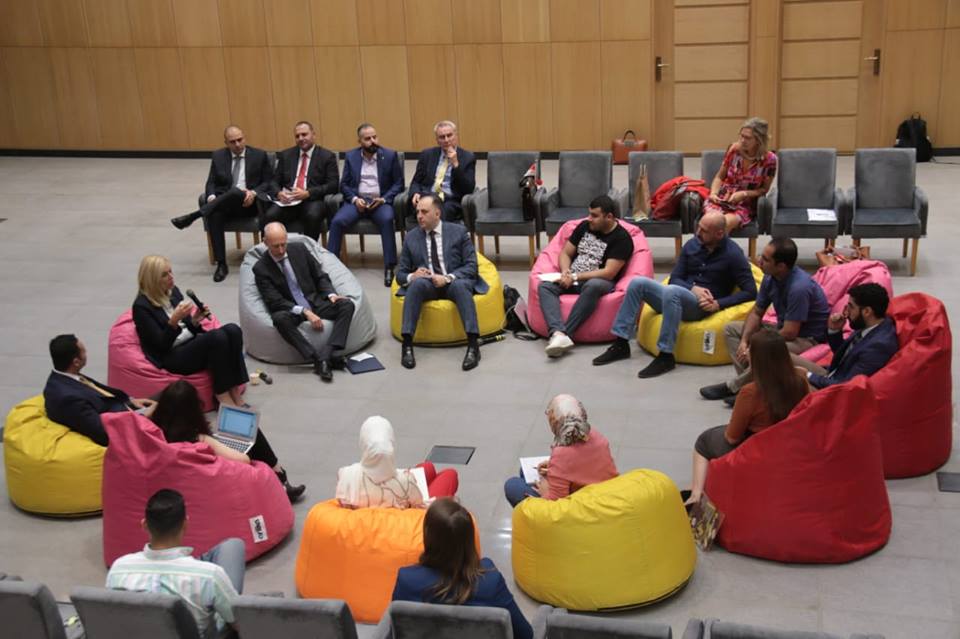 One of your programs is targeted specifically to women. It wants to support women in taking initiative and control over their lives by developing their skills. What does this program contain and what are the challenges for female founders in Iraq?
Women in Iraq generally continue to face discrimination at both a governmental and social level. It can be incredibly hard for women to be taken seriously in the workplace if at all and many cannot even embark on a career due to familial pressure. With The Station's Women's Initiative for Empowerment program, we are hoping to break cultural norms by taking women out of their comfort zones and getting them involved in activities that they would have otherwise not partaken in school and university. For example, one of the modules in the program focuses on conflict resolution in the workplace, and participants are encouraged to partake in mock mediations, within mixed gender groups. The rest of the module focuses on the basics of how to start a business and utilizes case studies of female Iraqi businesswomen as examples as well as sources of inspiration.
To give a woman voice here as well: Fatin Al-Wali, Founder of Escape the Room says:
"Female founders face security problems in conflicted areas, such as the difficulty to move freely within the country as well as getting in and out of the country without males companions.
Women find themselves in a male dominated industry or workplace that does not want to acknowledge their leadership role nor their contribution and as a result we find that women are underrepresented in higher positions like CEOs, CFOs, DGs.
There is also the struggle of balancing business and a family life when you have children, like myself. We face difficulties when it comes to flexible working hours, kids utilities in work places, and the ability to find a support system."
What is the social and sustainable start-up scene in Iraq like – what are the challenges for founders and where do you see the greatest potential?
The main challenges for Iraqi startups are based on the current economic and security issues in Iraq. One of the most important issues that we face is the lack of awareness. We have not yet built the culture or ecosystem for startups to thrive. We also do not have the basic necessities for small businesses and startups to thrive further - such as the lack of electronic payments as the country still does not have access to payment gateway. In addition to this, there is a lack of access to finance; it is incredibly difficult to obtain a loan in Iraq for people, and almost impossible for the youth. The same can be applied for investment opportunities.
Our greatest potential lies with the private sector. It is beginning to thrive in the area of digital marketing and is beginning to understand the importance of making use of it. Especially so with the increase in internet use by the population, as well as the variety of new ways the internet is being used (which was not the case previously).
What are your goals and plans for the future?
We are looking to expand The Station's mission to other provinces in Iraq, especially those that are lacking in opportunities that could be found otherwise in Baghdad, as not everyone is able to travel to the capital to partake. We also want to focus on working-class areas, as discrimination on a class level exists and is rampant in Iraq. 
Another main focus of ours for the future, is to improve our R&D department so that we can push for real changes on a governmental level. We do believe that grassroots work is imperative and our most vital strategy, however, we will need the government's support for those very big changes.