This article originally appeared on TwentyThirty.
"The challenge is not to lose those people who believe in fake news."
Marcel Schweitzer
In the age of fake news, fake information, misinformation, and disinformation, being honest is the only way forward. At least that's how Marcel Schweitzer interprets his job.
Marcel Schweitzer is spokesperson for the City of Hamburg's Department of Labor, Welfare and Integration and a political advisor. He is a member of the BMW Foundation's Transatlantic Core Group, a unique gathering of American and German leaders from diverse sectors and backgrounds who have made it their task to breathe new life into transatlantic relations.
Marcel is also a leader in the Connected Cities initiative, which emerged from the Transatlantic Core Group. The initiative aims to complement the institutional dimension of an existing city partnership between Chicago and Hamburg by establishing and expanding civil society networks.
As part of this initiative, leaders from all walks of life discuss solutions to challenges shared by, for example, Mexican immigrants in Chicago and Syrian refugees in Hamburg. Marcel is one of those leaders, and he is especially interested in turning strangers into friends, thus creating a contemporary update on traditional pen friendships between people from different cultures.
[recommended:8366]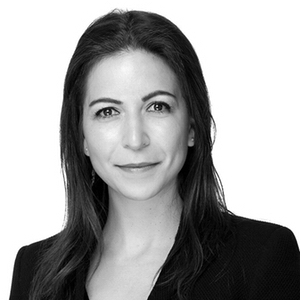 Verónica Zaragovia
Verónica Zaragovia is a Colombian American freelance journalist who is traveling around the globe to tell stories for NPR and Public Radio International's The World, a co-production with the BBC. She is a Pulitzer Center grantee and a Robert Bosch Foundation Fellowship alumna. Verónica speaks Spanish and can converse in French, German, and Hebrew.
[recommended:8231]
This article is presented in collaboration with TwentyThirty. 
TwentyThirty is an online magazine presented by the BMW Foundation Herbert Quandt. It sheds light on the social, political, and environmental challenges we face and features inspiring Responsible Leaders who are working to solve them. Follow their work on Facebook.
Marcel Schweitzer photo credit: Marc Beckmann