Today we're speaking with Zarina Khan, Director for Gender Action for Peace and Security (GAPS). Previously, she worked at the International Rescue Committee UK as the Women's Protection and Empowerment Policy Adviser, leading policy and advocacy on women's protection from gender-based violence in humanitarian settings. She has also held positions at Saferworld, Womankind Worldwide, and Amnesty International, working on gender, peace and security, women's rights and development, women's participation in peacebuilding, and violence against women and girls. 
MC: Tell me about your role as the Director of GAPS. 
ZK: It's an incredibly varied role. I work with our 17 members to understand and promote their work on women, peace and security, and to coordinate our policy and advocacy messages to make sure we're speaking with one voice. I represent our members in my engagement with the Government, and that means everything from regular meetings with officials I've worked with closely this part year to reaching out to different parts of Government to make new contacts and relationships. I represent GAPS externally at events and workshops, where I've had lots of opportunities to share the things I and GAPS have learned from working on women, peace and security in the UK over the years. The role requires a lot of organising – from events in Parliament to members' meetings – and a good understanding of policies related to human rights, women's rights, peace, security, conflict and development. Luckily I work with lots of incredible people in or connected to the network, which makes a big job less daunting!
MC: What do you see as some of the biggest challenges in pushing the WPS agenda forward with Parliament?
ZK: GAPS acts as the secretariat for the All Party Parliamentary Group on Women, Peace and Security and has done for a number of years, so we have a strong group of parliamentary champions who support us and our work. It's always a challenge to recruit new members into the group; Parliamentarians work on such a wide range of issues, and MPs are also representing local issues, so it's hard to secure sustained attention on the WPS agenda. Nonetheless lots of Parliamentarians are interested in and active on international issues, especially in relation to conflicts such as those in Syria, Yemen and South Sudan.
This year has seen an incredible amount of parliamentary attention dedicated to women's rights issues given events both at home and elsewhere, so that is something we can capitalise on to highlight the connectedness of women's rights in the UK and in conflict settings overseas.
"THE WAY FOREIGN POLICY IS CURRENTLY DONE AND CONCEPTUALISED HAS TO CHANGE. THE EMPHASIS ON STATES' NATIONAL INTEREST IS INCOMPATIBLE WITH THE FEMINIST PRINCIPLES I BELIEVE IN, WHICH ASSERT THAT THE RIGHTS OF ONE GROUP OF WOMEN CANNOT COME AT THE EXPENSE OF ANOTHER, AND THAT EQUALITY IS NOT TRULY ACHIEVED UNTIL IT IS ACHIEVED FOR EVERYONE."
MC: Of what project are you most proud?
ZK: It's not really a project, but my proudest achievement to date is probably my time volunteering on the National Rape Crisis Helpline. I confess I had very different expectations of what volunteering would involve, and that was made very clear from the very first training session I attended. After 12 weeks of very intense training, I'd gained skills and a level of knowledge about sexual violence that may have taken years to gain otherwise, and I gone through an incredible emotional and personal journey. It's not work you can do if you don't understand yourself, your thoughts, reactions, prejudices, and own history. It's so important that you don't project this onto callers, but instead are able to bring all of your empathy and active listening to give each caller the attention and help she deserves.
I didn't think the hard work was done once I passed the training as there is only so much preparation role-playing phone calls can provide. Every shift was unpredictable: from the kinds of women or girls calling, the forms of abuse they had been subjected to, to what they were feeling or experiencing in their moment of crisis. I stayed with the Helpline for three years, and it remains amongst the most important work I've done to date. All of the women who work or volunteer their time for Rape Crisis are the most amazing and dedicated women I've ever met, and they do such important work on such small budgets.
MC: What advice would you give to those who are lobbying for policy change in the U.K.?
ZK: Really know your target – who has influence and say over the policies you want to change? Who can help you reach your target if you don't have direct access? What motivates or interests them, and what language do they use or respond to? Also, there's a balance to strike in being both realistic, strategic and true to the change you're trying to achieve.
There will be occasion to go for the lower hanging fruit and it's easier to achieve wins on those asks, but there are some things for which GAPS has lobbied for years that we have yet to see real progress on.
For instance, we still want to see changes in policy when it comes to donors providing financial support to women's rights organisations in conflict-affected countries – ones that don't have the capacity, resources or capability to comply with current donor regulations and requirements. These organisations are having to close, stop operations or work for free; it's important that GAPS keeps lobbying for this regardless of how likely we are to achieve it in the short-term. It is so fundamental to our work and our principles, and we shouldn't give up or lose hope.
"IT IS DIFFICULT BEING DENIED THE SPACE AND VOICE TO CHALLENGE [COLONIALISM], TO HIGHLIGHT THAT EVEN IF THERE IS NO MORE EMPIRE, GENERATIONS OF PEOPLE SINCE HAVE CONTINUED TO LIVE WITH THE CONSEQUENCES."
MC: The UK has a long history of colonialism, which is still today entrenched in our foreign policy. What do you see as the way forward to reconcile this?
ZK: There's a perpetual challenge in the UK in being able to discuss the negative legacy of colonialism in the mainstream. There seems to be a belief that with independence from the Empire came total liberty from UK influence, and an expectation that we should have put centuries of imperialism behind us, moved on and be fully on board with the idea that organisations like the Commonwealth are a wholly positive thing. It is difficult being denied the space and voice to challenge this, to highlight that even if there is no more Empire, generations of people since have continued to live with the consequences.
I find it quite staggering that UK foreign policy actors actively deny this, when there is acknowledgement of inter-generational impact in relation to other atrocities. This inconsistency and, frankly, hypocrisy needs to be recognised in the first instance. It's hard to shift policy if we don't agree on or even acknowledge the point from which we need to shift.
MC: How would you define feminist foreign policy?
ZK: Can I cheat in answering this question by directing you to an op-ed I wrote for one of our member organizations? You can read it here. I attempted to answer this question for UNA-UK in the latest issue of their magazine, but really it's not a full definition. I don't think I could even provide one definition of feminism, or if I did it would end being a really long one.
I've tried to put my finger on things I think are essential for a feminist foreign policy, and what definitely is not a feminist foreign policy. One thing I was easily able to conclude is that the way foreign policy is currently done and conceptualised has to change. The emphasis on states' national interest is incompatible with the feminist principles I believe in, which assert that the rights of one group of women cannot come at the expense of another, and that equality is not truly achieved until it is achieved for everyone. It means putting aside national interest in the interest of pursuing true equality and dismantling systems which deny women and girls their equality and rights at home and internationally.
MC: What do you think it would take for the UK's Foreign Office to adopt a feminist approach to foreign policy?
ZK: The Foreign Office would need to start by considering not how feminism can further its foreign policy, but rather how can foreign policy further feminism.
Feminism at its best is both locally rooted and owned, and connected to a global movement that unites women and communities under a common goal. Foreign (and domestic) policies could do so much to support both grassroots initiatives and international campaigns.
In doing so, the Foreign Office would need to accept that it is not in the driving seat; it's the women's rights movement that should set the direction and lead the way.
Also, the Foreign Office need more feminists.
To stay up-to-date with Zarina and her work, follow her on Twitter here.
This article was produced by the Centre for Feminist Foreign Policy.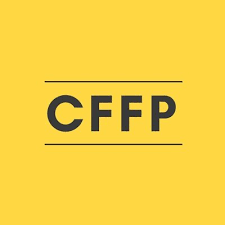 The Centre for Feminist Foreign Policy is a membership-based research and advocacy organisation. It promotes a feminist approach to foreign policy and its mission is to encourage the centring of people's lived experiences at the core of policy initiatives.