Corporate Responsibility

The impact of business on society and the environment is complex, with multifaceted problems and opportunities. Roles in corporate responsibility and sustainability are correspondingly diverse, but all involve taking responsibility for the societal and environmental impacts of organisations. This can encompass ethics, human rights, consumer issues, climate change, resource management and more.
The Institute of Corporate Responsibility and Sustainability (ICRS) is the professional body for corporate responsibility and sustainability. Supporting career development, setting standards, recognising achievements and sharing best practices; the ICRS offers a range of activities to help its members to be brilliant. The professional body was launched in the UK in 2014 by a group of leading companies committed to promoting effective CRS. 
To get a better understanding of what lies at the core of CRS, we've put together some excerpts from interviews which the ICRS conducted with their members: Robbie Epsom (RE), Principal Consultant - Sustainability Advisory Services at WSP; Bridget Jackson (BHJ), Director of Corporate Sustainability at PwC UK; and Regan Leahy (RL), Assistant Citizenship Manager Hogan Lovells.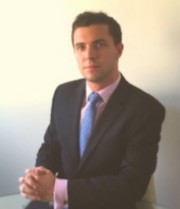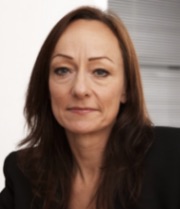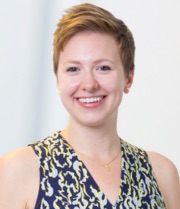 Robbie Epsom (RE), Bridget Jackson (BHJ) and Regan Leahy (RL)
How did you get into CRS, and why did you choose this profession?
RE: Growing up abroad, I've always had a keen interest in nature and the environment. Whilst at school I developed a fascination with renewable technology and the potential it had to shift us away from fossil fuels. This led me down the path of studying a MEng degree in Chemical Engineering with a focus on the Environment. During my degree I undertook an industrial placement at Unilever where I witnessed the early stages of their excellent sustainability programmes being developed. This was followed by a series of placements where I found my feet as a sustainability consultant. Seeing the positive impact that I could have on major projects and companies cemented my decision to pursue a career in Sustainability. I am now a Chartered Environmentalist (CEnv) working at WSP and I use my knowledge of chemical engineering and process efficiency to support clients with a range of sustainable development projects.
BHJ: With a background as a strategist, I was always thinking about the future and in the early 2000s noticed that environmental degradation and ethical standards were popping up in a lot of my client horizon-scanning work. It became a kind of 'refrain' that got louder and louder until I realised that I couldn't develop business growth strategies without sustainability being at their core. I decided to go back to university and retrain, at the ripe old age of 42. I joined Imperial's MSc in Environmental Technology, giving myself a full year to assimilate and cogitate on the science, as well as the theory and concepts underpinning sustainable development. It gave me a solid understanding of all the 'E's – ecology, environmental pollution, environmental economics, environmental policy and environmental law, as well as some exposure to social enterprise.
RL: I got into CRS accidentally! I had been looking at studying law and was speaking to friends who were working at firms. A friend passed on a job description for the Citizenship team and here I am. Obviously, my background and skill set were the right fit for the job. I grew up in the States and my school put a big focus on community service and leadership development. I'm an alumna of the Hugh O'Brian Youth (HOBY) Leadership organization and started running my own community and volunteering projects with non-profits at age 15. This definitely influenced my personal values and ended up providing me unique job opportunities with CRS. Even though I didn't actively choose CRS, I have stayed because it's an innovative and purpose-led sector that allows me to make a positive impact on the world.
What do you need to do your job brilliantly? Be it qualifications, informal experience or capabilities.
RE: In addition to being passionate about sustainability, and having a relevant qualification, I think that to be a good CRS professional you need two key skills: critical thinking and lateral thinking. A typical day is quite simply a string of problems to solve – whether an e-mail enquiry, a proposal or the delivery of a project – and therefore lateral thinking is essential. Solving these problems typically involves collecting data or information, analysing it and providing our analysis or recommendations to our clients; it is therefore also essential to have critical thinking to help us determine what sources of information are robust and which judgements are sound.
BHJ: My belief is that the best sustainability professionals are all-rounders, as they need to be able to understand and synthesise the views of all stakeholders. It means that they need a variety of skills in order to be good change agents. These include:
Sustainability understanding: A solid understanding of sustainability issues and theory is a must. This may be through an academic course, work experience or volunteering, but these days most CR teams expect applicants to have it under their belt already. Personal reading can go a long way in building relevant knowledge and demonstrating commitment to the cause, and keeps practitioners fresh and up to date, too.
Research and analytical skills: The sustainability agenda is very dynamic - both science and solutions are evolving all the time. That means that you also have to have the skills to research new topics quickly and be able to assimilate vast quantities of data, analysing them and applying them to your own context.
Commercial nous: Success also demands that sustainability professionals can integrate the commercial needs of any organisation into their thinking, in order to make a case for change that the business will find compelling. How does the business make its money? What are the drivers of profit? How can sustainability contribute to these?
Stakeholder management: An open-mindedness and willingness to consult with large numbers of people on any project is key to ensuring that solutions will work for everyone and can be fully implemented. This requires expansive thinking, energy and tenacity.
Creativity: it's surprising how many projects start with one idea and shift to another, as barriers are exposed and require innovative and creative thinking to solve them.
Inspiring others: Finally, it's key for sustainability professionals, at whatever level of seniority, to show leadership, inspiring others to try things that have not been done before, and to build confidence in their ability to make change happen. Build good communication, marketing and story-telling skills that energise colleagues, employees, and other stakeholders. Start small and use each achievement to motivate people to make the next change.
Why should people choose a career in CRS?
RE: All the megatrends are pointing towards sustainability issues dictating much of the next century; many of these megatrends are addressed by the UN Sustainable Development Goals and will take a lifetime, if not longer, to address. Over the past 10 years I've seen sustainability careers go from 'nice to have' roles to being core parts of major global companies annual reports and strategies. Businesses now realise that if you build in things such as resource efficiency and wellbeing you can have both a profitable business which will outlast the market risks, and a healthy and happy workforce. As such, I believe that a career in CRS is already in high demand and its need will continue to rise exponentially. Also, according to the research done by Oxford University and Deloitte in 2015 there's only a 2% chance of an AI stealing your job in the future!
BHJ: Sustainability is a huge topic, with deeply entrenched problems that impact us all, day to day. It needs lots of bright, energetic people to apply themselves to solving the issues – social, ethical or environmental - and whether they be global, national or local. It has also become a discipline that allows all sorts of people to get involved, whatever their technical background – engineer, entrepreneur, intrapreneur, communications professional, operational executive or administrator. And, what better reason could there be to get up in the morning, knowing that today you will strive to make a difference, to make the world a better place. The Sustainable Development Goals are a good place to start. So my advice would be to pick one you care about and get going!
Who or where do you look to for inspiration on CRS topics? And, who do you follow on Twitter?
BHJ: I am energised and inspired by visionaries, whether they be global or business leaders striving to achieve big results: Elon Musk – accelerating the move to electric, decarbonised transport systems; Al Gore – highlighting sustainability issues to the world; Tim Jackson – a big thinker, trying to tackle system level change and unpick human behaviour for better sustainability outcomes; Sir Ian Cheshire – putting sustainability at the heart of business and integrating social and environmental consideration into financial performance and product development. All these, and more, encourage me to 'think big' and to step up. To keep on striving to make a difference with my own small actions.
What advice would you give to others on getting into CRS? 
RL: Network! Join the ICRS, find and speak to people who are researching CRS or work as practitioners, and ask them questions. This gives you the best sense of what it's like on the ground and how each sector works differently towards similar goals. In my experience, the most interesting ideas for projects, collaborations, and partnerships come from speaking to people within the community- so dive in and meet people.
For news, events, opportunities and jobs in CRS, sign up to their free fortnightly newsletter here and find us on Twitter @weareICRS.
Interested in reading more content like this? Sign up for the tbd* weekly UK newsletter here.
Originally published November 1, 2017