David McGlashan is Sales and Marketing Manager at the Social for Social Entrepreneurs in London. He is responsible for selling places on workshops and short courses, and puts together the witty and entertaining weekly newsletter "Have I Got Social Enterprise News for You".
Prior to joining SSE in 2011 David worked for an online startup, an international recruitment firm and a number of fundraising organisations. You'll find him on Twitter @davemcglashan.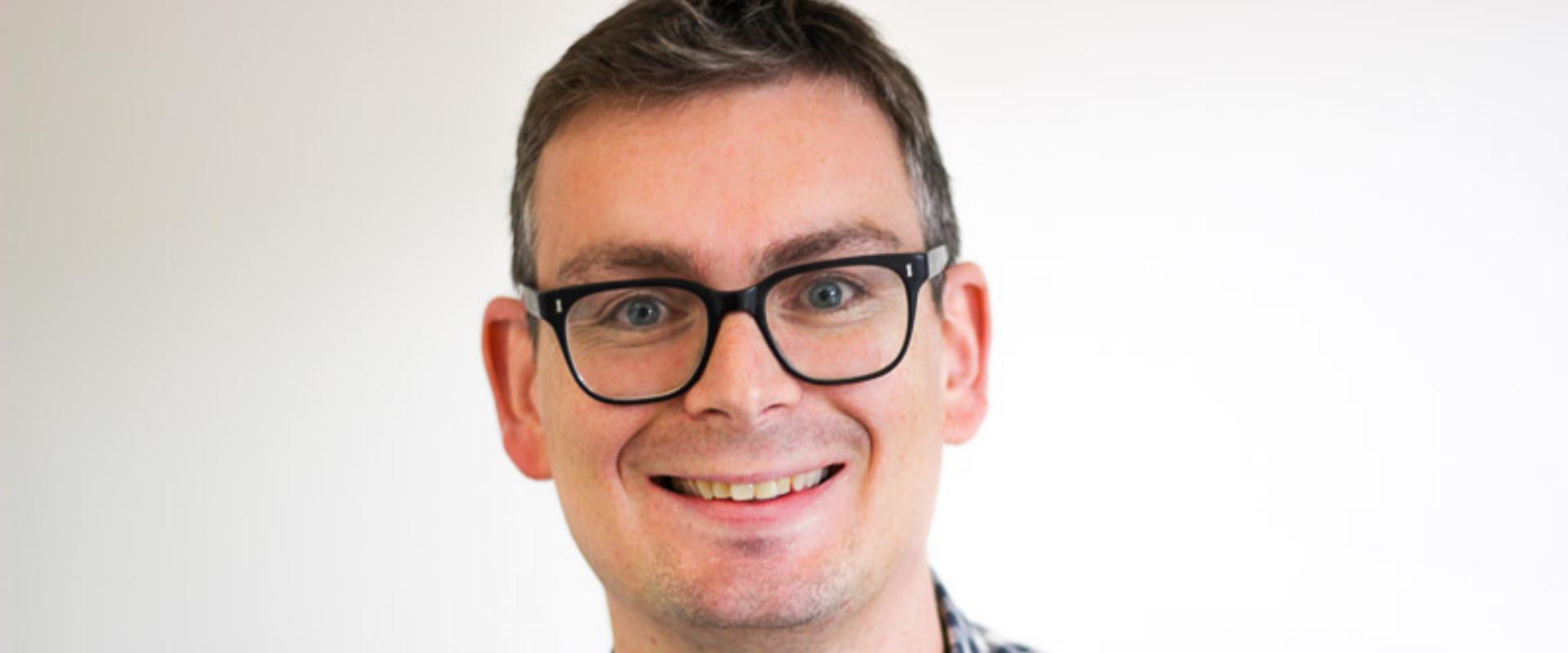 Six years ago I joined the School for Social Entrepreneurs with responsibility for selling places on one-day workshops and other short courses to the general public. This was a new venture for the SSE, as our other courses tend to be free (we fundraise for them).  I faced one enormous problem when starting:  we had a limited number of people on our marketing database and an even more limited marketing budget (I spent comfortably less than £1000 over the first couple of years).
The early days were filled with a lot of cold calling – while it generated some sales it was slow progress. I was also gathering the email addresses of people I was speaking to and adding them to our mailing list – the list was growing but at a tortoise like rate. I needed to do something to grow the numbers faster, otherwise sales were going to stagnate.
At the time I was managing SSE's social media and so saw a lot of social enterprise news. Funding news, new support programmes, opinion pieces – it was all there. I knew that one thing that social entrepreneurs lacked was time (they didn't have the luxury of hours on Twitter) and there was no way that someone running a social enterprise would be able to stay on top of everything that was going on. So I started gathering the most useful articles that I'd seen that week and posting them on our blog, while at the same time mailing them out to everyone signed up to our mailing list.
In all honesty, the first few roundups were extraordinarily dull – just a brief headline and a link to the article in question. I found them boring to write, they must have been boring to read. So I started to write more in a style that I'd want to receive in a newsletter – with a bit of humour and personality. The result is 'Have I Got Social Enterprise News For You' which along with sector news of the week usually riffs on some sort of theme (recently Donald Trump, going back to school, being hungover – pretty much anything and everything).
Because Have I Got Social Enterprise News For You contains information which is (hopefully) of use to social entrepreneurs, people forward it around their network. The result? More people signing up to our mailing list, meaning more people who hear about the workshops that we're selling. As the number of people signing up to our newsletter increased so did our sales, at almost exactly the same rate (as you can see in the chart below; the blue line is number of newsletter subscribers, the red line is income).
Newsletter Subscribers vs Revenue: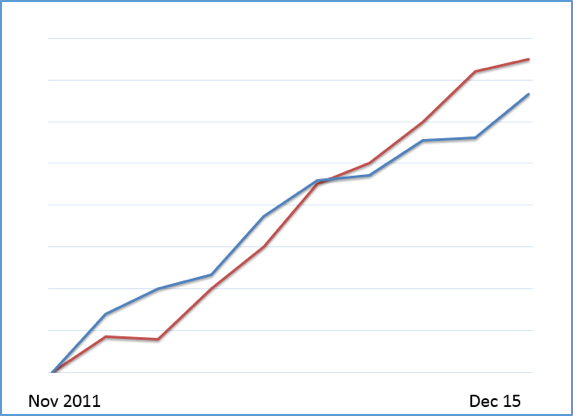 The number of subscribers has grown from 0 in 2011 to around 7000 now (it was over 10,000 but I culled people who weren't opening the emails – there's no point paying to send emails to people who aren't reading them! (we use Mailchimp as our email platform and pay per subscriber). In terms of revenue, each subscriber we add is worth about £10 in sales so there is a huge incentive to keep the list growing.
So, what lessons have I learned along the way?
Write with some personality. Accept that some people won't like it. Writing in a more human style allows you to connect with the people reading your newsletter. It's a hell of a lot more interesting to write as well. Some people won't like your style but so what? I don't like everything I read and can't expect everyone to like me.

Give people every opportunity to sign up to your mailing list. When we redesigned our website the first thing we did was add a banner to each page inviting people to sign up to our newsletter. Pop sign up links in your email signature, on your social media profiles, on blog posts – anywhere you can.  

People will unsubscribe (it's not you, it's them…). And when they do, you'll get a little notification telling you (unless you turn it off). Don't take it personally – people change jobs, or try and cut down on the number of emails they receive, or change focus. Just make sure you have more new subscribers than people unsubscribing!

Promote, promote, promote. Once you've written your newsletter, look to push it beyond email subscribers. Share it on Twitter, Facebook and Linkedin and include a share button on your newsletter so readers can promote it for you. Remember, you want to create every opportunity for new readers to find you.

The whole process gets quicker the longer you do it. At the start, writing each newsletter could easily take me a day. Now, it's half that (and sometimes quicker if I've left things to the last minute – a fairly frequent occurrence). I think that some level of quality has been maintained…
 You can sign up to Have I Got Social Enterprise News for you here: bit.ly/ssenewsletter  
Interested in reading more content like this? Sign up for the tbd* weekly UK newsletter here.
Originally published October 12,2017