WORK WITH US
Last year, half a million people used tbd* to get inspired and explore opportunities for developing their social impact careers. This makes tbd* Europe's leading career platform for next generation leaders who are determined to have a career with impact. 
We know the social impact landscape and we can help you reach exactly the right people, with precisely the right message. 
Our users are young, dynamic trendsetters who want to do things differently. They are educated and engaged, and they want to invest their time and money in products and services that they believe in.
Whether you're looking to spread the word about a new program or promote your products and services, we'll work with you to create meaningful and engaging content through a variety of different channels. 
Let's work together to create something meaningful. 
Contact us to learn more: advertise@tbd.community
To post a job opportunity, please visit our employers page.
Sponsored Content 
We'll work with you to create unique and impactful content that tells the story you want to tell. Our site is fully SEO optimized and we'll make sure to optimize your content so that you get found on Google for the right search terms. You deliver the raw material and we turn it into something special. 
Banner Advertising 
Have a campaign or program that you want everyone to see? We can help. Put a banner ad on tbd* and it will be seen over 250,000 times in a month. You can create the banner exactly how you would like it or our in-house designer can create the banner for you.
Newsletters
Our newsletter has over 35,000 engaged subscribers who are curious to stay informed on the latest sector news. If you have a story to share, we can help you spread the word by developing a personalized newsletter campaign. 
Social Media Campaigns
Our social media community spans over 50,000 fans and followers. We can create targeted campaigns to help you promote your work or services. 
Events
Want to get offline? tbd* has a long history of organizing offline events that bring together impact professionals. We can develop a unique event format and will work with you to bring people together offline.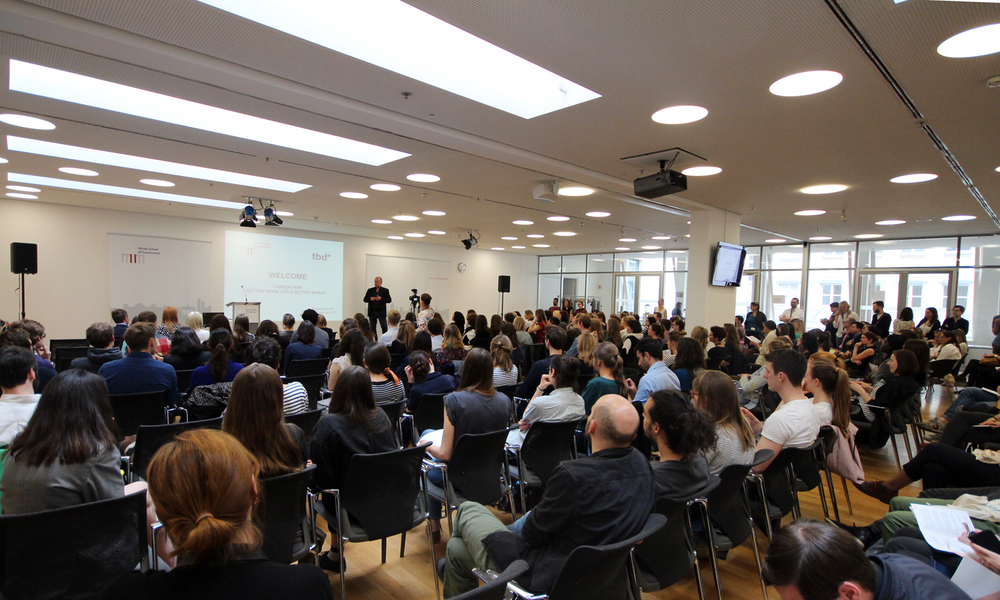 persist* 
persist* is Germany's first career summit for social impact professionals. Whether you're looking to recruit top talent or simply to connect with sector professionals and other leading mission-driven organizations, we can help you. Contact us to reserve a stand or learn how you can become a sponsor.
 
University Marketing 
Looking for top-notch applicants for your university or academic program? Our users are always on the lookout for information about educational opportunities in social sciences, politics, and sustainable business. We can help you reach them.
Let's work together to create something meaningful. Contact us to learn more.