This article was originally published in April, 2016.
Heather Cameron has been a web programmer, a business consultant and a professor. 
Despite her diverse professional background, she was always motivated by her passion for social justice and a desire to use research to make effective, sustainable programs. She recognized that projects are successful when they are owned and operated by the communities they serve. And so she decided to build programs that were just that. 
Born out of a small, local non-profit, CamP Group grew into a successful social business with programs in Germany, the USA, Afghanistan and South Africa. Their work focuses on community participation, social inclusion and responsibility for the local area. 
In this interview, Heather talks about their impact, how to overcome challenges to social inclusion and shares her advice for other social entrepreneurs. 
Did you always want to work in the social sector or did you work in other areas first?
I have a really diverse background in a lot of sectors, and although I have not always been focused on the social sector professionally, I have always been motivated by a passion for justice and opening space up for people traditionally excluded. Whether that's in the tech industry, where I have worked as a programmer, in government and business, where I have worked as a consultant with a lot of major organisations in Europe, or in education, where I have worked as a professor and educator for the past decade. I think my diverse background has enabled me to combine a lot of different ideas and practices, but everything I do is motivated through a passion for social justice and a desire to use state of the art research to make effective, sustainable programs.
What was your motivation for founding CamP Group gGmbH?
CamP Group grew out of work I had been doing at the university and in the Verein that I founded, Boxgirls Berlin e.V. We were working in a more and more structured way with young women in Kreuzberg and Neukölln, focusing on ideas of participation, social inclusion and responsibility for the local area in the context of an inner-city box club. We started getting calls from different organisations and individuals about our work, and we realised that we had some ideas and approaches that were groundbreaking, but also that in order to get them off the ground properly we needed a more concrete base camp, some kind of structure from which we could leverage change through our networks and through our projects. Then CamP Group came into being and we have gone from strength to strength.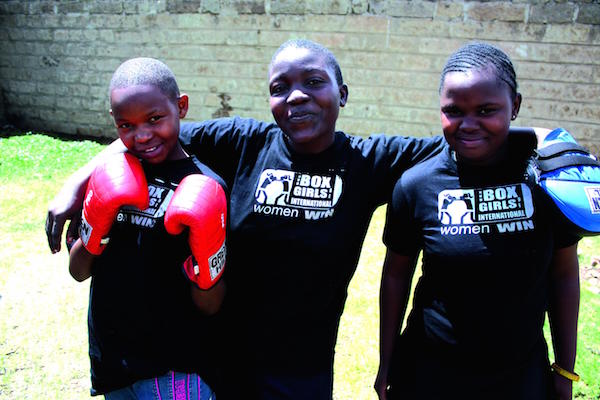 Can you tell us a little more about the different programs CampGroup offers?
We have 3 flagship projects: RespAct, a multi-day school based program that helps kids improve their school and neighbourhood. Boxgirls Afterschool Girls Leadership Clubs, where we help improve girls agency, social capital and create safer schools and communities. 
Our newest program, Jump In, brings kids in Berlin from Welcome classes and regular classes together through sport. We further build solutions for schools who are looking for stronger social cohesion in their community. We consult for Ministries and leading NGOs to help them with solutions in education, sports for development and impact assessment.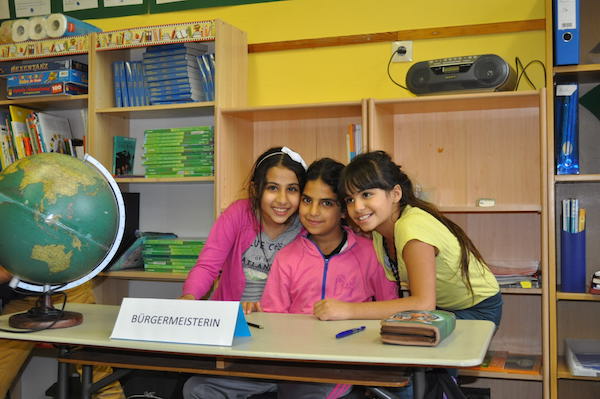 We have recently done projects in New York, St. Louis in the USA, Kabul Afghanistan and Cape Town in South Africa. As part of winning the first German Google Impact Challenge, we are working together with people from google.org to build a web based platform to make our methods available to a wider audience.
You mention that you aim to address issues of social inclusion and local ownership. What are the greatest challenges to achieving these and how do you address them?
One of the greatest challenges is the level of education of the local population and the question of how we can build the leadership of people from the community, rather than relying on the expertise of people from outside the community. 
Projects are only successful when they are owned and operated by the communities they serve. 
As we design projects, we always think of how we can transfer the project to local control. This means we invest a lot of effort and resources into developing the skills of our local staff, increasing their social capital and having a very open leadership style so that upcoming managers are part of all strategy sessions and understand wider issues in the success of the entire project.
In your opinion, what is an example of a successful social business and why? 
A successful social entrepreneur for me is someone who builds a strong team of Changers to attack challenging problems, who keeps her team energised and on point, who stays true to her mission and isn't focused on being a "sexy" project but an effective one. I think there are many different models of being successful and we should explore more broadly to identify exciting social business models.  
How do you finance your work?
We are financed through a very healthy mix of private donations, project fees, grants from foundations and earnings from our external commissions. This part of the business has grown a lot in the last two years, and we are always on the lookout for new partners and clients, whom we can help with impact evaluation, change management as well as educational workshops. We are also always open to skilled volunteers who want to work with us. We have a lot of top volunteers at all levels. We hope a few Changers will join us!
Is there a moment or event that you're particularly proud of surrounding your work?
We were approached by the UBS Optimus Foundation to develop a project in South Africa, complete with a randomised control trial evaluation. I was very proud how we were able to quickly put together the demanding proposal and evaluation design so that we could help thousands of kids in Khayelitsha.  We received the money and are now running the project. 
What has been your social impact to date?
Social impact can be measured in a lot of very different ways. We have shown in our own and external studies how RespAct increases the self-efficacy of young, diverse and deprived young participants. We have also measured a significant increase in the grades, self-efficacy and community bonding of the girls and young women who are taking part in Boxgirls International and the reported satisfaction of the teachers who have asked us to run the JumpIn program with them. We are helping many other groups and foundations develop ways to measure their social impact through randomisation and control groups.
Social impact can, however, also be felt in the increasingly strong bonds between individuals an institutions in the communities where we work. I am incredibly proud of the ways in which our actions have strengthened individuals and communities that are normally excluded from participating in wider society. We are proud to increase the ability of young men and women to shape their future in communities around the globe.
What would be your advice for other (aspiring) social entrepreneurs?
Well, I would say for future social entrepreneurs the most important lessons for me were not to grow as fast as you can, but to strategically develop skills and capacities when you can use them, to surround yourself as much as possible with committed and curious individuals, to look after your network, because it is probably the most valuable thing you have, and always be looking for ways to create added value.  It is also important as an entrepreneur and leader to take care of your creativity and energy - find ways to refresh yourself and recharge.