Header: Ihor Malytskyi via Unsplash.
Are you currently feeling lost or stuck in your career? Do you feel ready to take the next step? Have you perhaps recently lost your job or just want a change? Do you want to build your network, understand your challenges and find tools to overcome them? The Purpose Fellowship – an 8-week peer-to-peer coaching programme (remote and in English) created by tbd* and The Arc – might be just the right thing for you!
In 2020 The Purpose Fellowship supported almost 200 purpose-driven professionals to build a career they love. One of them was Pinar Karahan-Müller. Originally from the beautiful Aegean city – Izmir, Turkey, she is currently based in Berlin and works as a Sales and Tech Recruitment professional. We asked Pinar a few questions to find out how our Fellows perceived the Purpose Fellowship.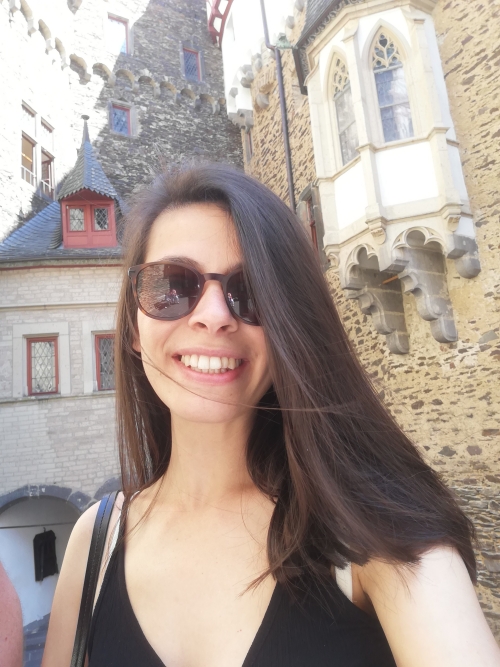 Purpose Fellowship alumni Pinar © private
tbd*: Can you summarise your personal experience of 2020?
Two crazy lockdowns. I got married. Quality time with my family. Plenty of time for reflections & purpose-seeking. The Purpose Fellowship and a new found sense of purpose, community and belonging.
tbd*: What does Purpose mean to you?
Purpose for me means being fulfilled by the thought of why you are doing what you are doing.
tbd*: What made you decide to participate in the Purpose Fellowship?
When I first saw the call for applications to the Purpose Fellowship, I just immediately felt spoken to. I knew instantly that it is what I need and I was right. I was ready and excited to discover my own desires and wishes to work towards being more aligned with my values.
Interested in joining the Purpose Fellowship? Click here.

APPLICATION DEADLINE: 10th February

START DATE: 12th February
tbd*: What were the most important AHA moments and learnings during the Fellowship?
My biggest AHA-Moment was finding out my true calling. To start my own business in the social impact field – a product that caters to small business owners in Berlin. This thought has crossed my mind previously but the Purpose Fellowship made me believe that it can be possible. In essence, my biggest AHA-Moments were discovering the magnitude of my own strength and decisiveness. 
tbd*: What would you like to pass on to people who are also considering participating in the Purpose Fellowship?
I would strongly recommend the Purpose Fellowship to anyone who is looking for self-discovery and a wonderful community. The combination of coaching sessions and the connection to other purpose-driven alumni is just wonderful. I felt a natural bond between myself and the other purpose fellows.
tbd*: What would you like to see in future programmes?
I would wish that it's never over. Purpose Fellowship has become such a big part of my Fridays that I am really missing it. Thank you so much tbd* and Arc for co-creating such a wonderful program.