Leah Hinton is the co-founder of TechSpaghetti, an organization that creates interactive language-learning apps for children. We were lucky enough to hear her thoughts on the project, as well as her insights into the role of creativity and technology in education. 
What was your motivation for founding TechSpaghetti?
I'm a teacher, and at my last school here in Berlin I developed and taught programs that embedded technology into the curriculum.  I spent 5 years working on different ways to use technology effectively in classrooms, and it was during this time that I started developing ideas for learning platforms that would make this innovative 21st century education available to children everywhere.  My co-founder (who is a developer) and I began talking about the logistics behind this, and eventually we decided to go ahead and make it happen!
Could you tell us a little bit about how you developed the Hey Monster! Learning method?
I believe creativity is a vital part of problem solving and that creativity should be embedding into all learning.  I also believe in the power of storytelling, especially when it comes to engaging children.  After years of designing classroom programs I realised that you can teach any concept through any context, as long as it is wrapped up in a story.  And with the power of today's technology, this means we can teach any concept through any context by wrapping it up in an INTERACTIVE story, so that children are a part of the story making process, which is obviously super engaging.  For example:  Our next app is a fully interactive musical specifically designed for girls, that teaches coding.  Teaching the concept of coding through the context of an interactive musical hasn't been done before.  This is the beauty of applying creativity to an educational discipline, through the use of technology as a learning tool.  Magic!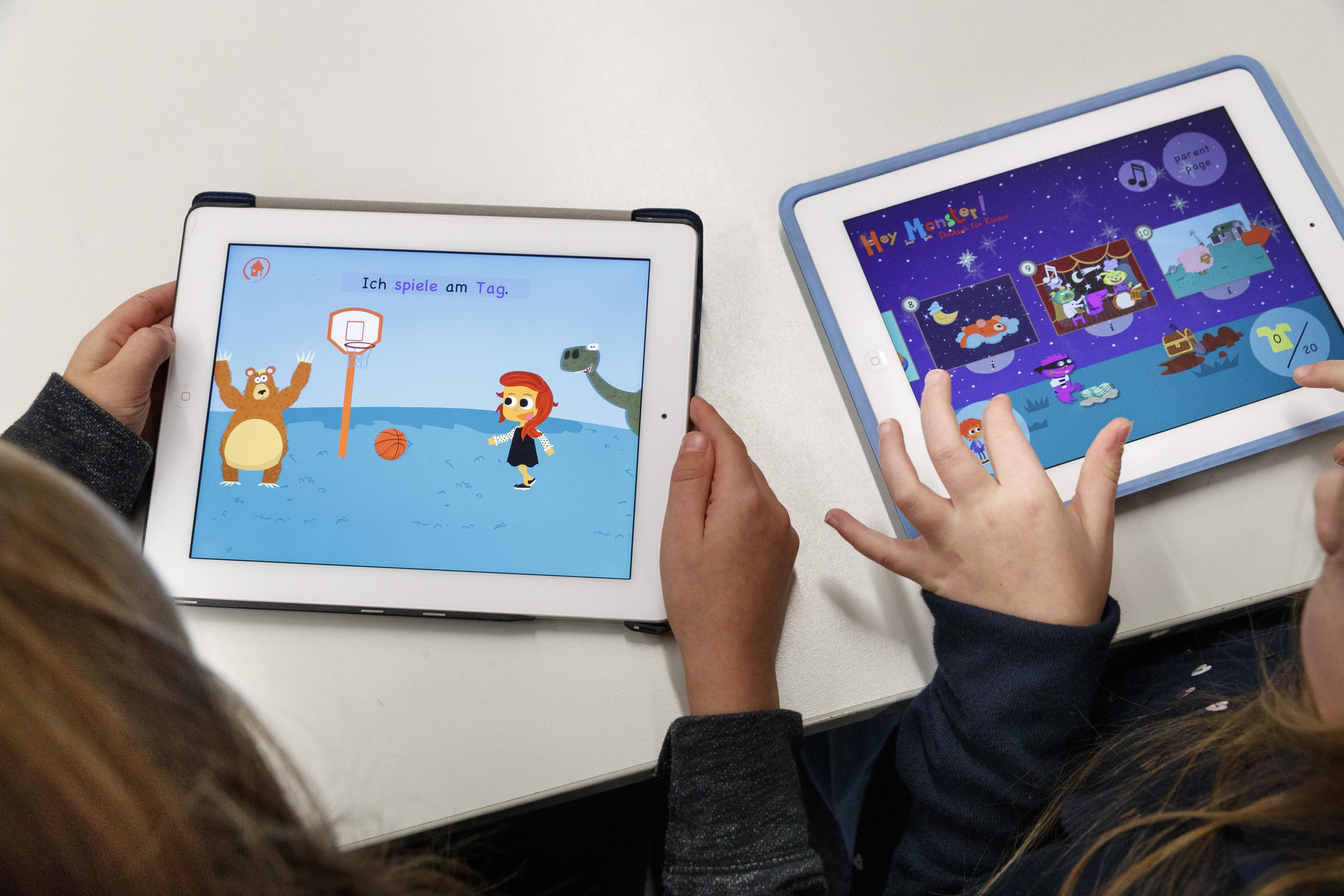 How many students/schools are currently using your software and what has been the response from teachers?
We have only just released our first app designed for schools and we are looking forward to getting feedback from teachers.  "Hey Monster! Deutsch für Kinder" is a completely free German learning app for kids aged 4 to 8.  It was developed in partnership with Deutsche Bank and Berlin Metropolitan School.
You can download the app for free on the App Store and Google Play. 
You have over 10 years of teaching experience. How do you see technology impacting the future of education?
I hope we will see technology have a huge impact on education.  In a classroom setting most people see technology as devices, and devices are not a curriculum themselves, they are just a tool for delivering the curriculum. They are nothing to be scared of! Devices such as smartphones are a natural tool for our students who have grown up with technology playing a large role in their lives.  So we must embrace them as the valuable delivery tool they can be when used thoughtfully.  I think the big question is how the way technology has changed the world should impact what is actually being taught in schools.  Most curricula being taught, especially in public schools, are quite antiquated.  The most valuable thing we can teach students now is creative thinking.  They will go into jobs that don't even exist yet, so we need to teach them how to find new ways to solve the new problems that they will encounter.  Being able to combine creativity and logic into "creative thinking" is crucial for this.  This is where my belief about the importance of creativity stems from.
We love that you have children on your "board of advisors." Why is it important to co-create the TechSpaghetti software with the kids who will use it?
Because they are the experts!  After 10 years of working with hundreds of children I have a pretty good idea of what will work and what won't work, but kids always surprise you!  We learn something new every time we run workshops with students.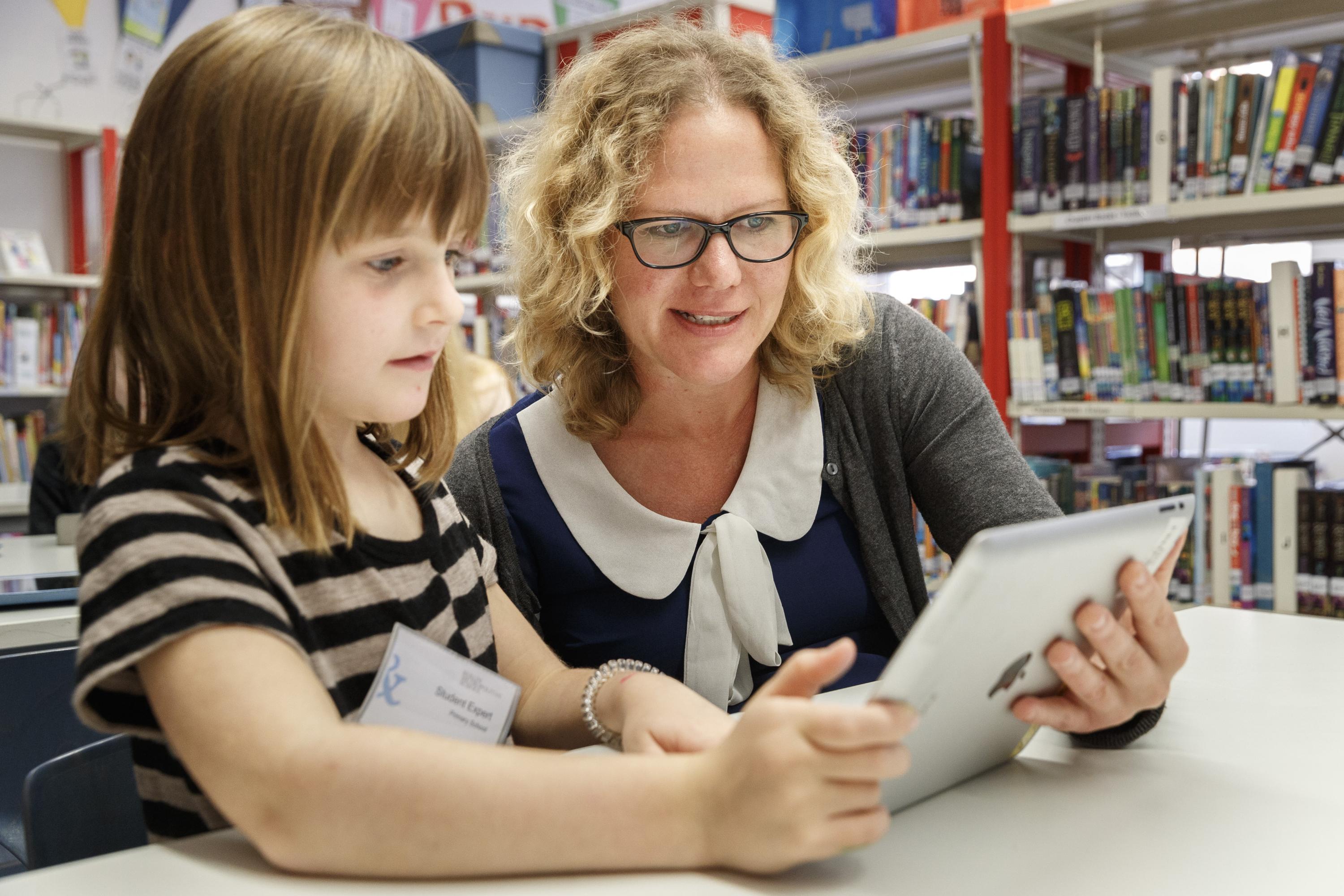 How are you funded?
We are recent graduates of the Axel Springer Plug & Play Accelerator and have an amazing team of angel investors behind us.  We are currently raising the last part of our seed round and are hoping to close by March.
What are your plans for TechSpaghetti in the future?
Our vision is to be the first kids' Edtech unicorn in Europe.  We want to build an amazing company that makes a myriad of amazing learning tools for kids!  
Want to learn more about TechSpaghetti? Visit their website or check out the Hey Monster! English for Kids app.