If you have been on the internet in the last couple of weeks, there is a high chance that you have seen Simon Sinek's interview on Inside Quest. In 15 minutes, he astutely and articulately dissects Millennials, arriving at the rather sad conclusion that the pervading feature of the Millennials' career experience is a lack of satisfaction. This maybe explains why Millennials lack the same employer-loyalty as their Gen X parents; the stats show that the average Millennial aged 20-24 lasts only 1.3 years per job, compared to decades for their parents and grandparents. 
Given that Millennials are a necessary and increasing part of the workforce, and will make up 50% of the global workforce by 2020, this is an issue that cannot be ignored. So while the recruitment costs and turnover statistics are racking up, what can employers really do to recruit and crucially, to retain, the right Millennial talent?
Define your company's values and reflect them in your company culture
I once worked in a company that treated their staff terribly. They were persistently being sued for unfair dismissal (among other things), and were renowned for underpaying and overworking staff. The staff's attitude became painfully clear in the annual 'happiness' survey, which brought back dire results. Queue horribly corporate attempts to 'improve work culture' by installing a table tennis table and implementing weekly breakfasts, yet failing to improve the prevalence of unpaid overtime, the lack of professional development and the poor pay. And then they were shocked when the next year's results were the same… 
Culture is not about distracting staff with free stuff or plying them with beer. Culture is about defining the core values of the company and implementing them in every aspect of the company's work, both internally and externally. If your company claims to care about work life balance, then they shouldn't accept staff working every weekend without offering them time off in lieu/hiring additional resource. If your company claims to be creative, then you need to inject creativity into the daily work experience of every team in the building. I once worked with a creative agency that ran an annual play that they wrote, directed and acted themselves. It was a fine example of walking the walk and not just talking the talk, which is rare in 'creative' offices. 
It's not like you need to create fake values; you just need to be know what you real values are and be honest about them, because one of the most underrated skills of the Millennial generation is their ability to spot inauthenticity and hypocrisy. If your company offers employees a sales driven, high pressure environment then you need to be honest about it, or employees will feel tricked when they arrive and realise that the 'laid-back culture' that you described to them was just a facade. That's when they lose respect for the company and leave. 
Translate your culture into a meaningful social impact strategy
There are endless reasons why social impact is worth investing in for companies, and attracting and retaining the higher echelons of Millennial talent is definitely one of them. Research carried out by consultancy Global Tolerance, showed that of those born between 1981 and 1996, 62% want to work for a company that makes a positive impact. 
Just as with culture, the trick is creating a social impact strategy that is in line with your company's values. Read my article on a guide to getting CSR right for more information on creating a strategy that not only makes a difference in society, but makes your company more appealing to talent. Within this article, you will also read about the importance of telling people about your CSR contributions both in terms of improving your business performance, but also in terms of getting noticed by top Millennial talent. According to the findings of the 2014 Millennial Impact Report, a company's involvement with causes influenced 55% of Millennials to accept a job. 
Once you have got them in the door, the next challenge is ensuring that the values that drew them in are implemented and maintained when they are in situ, and that, where possible, they are aware of and involved in the social impact initiatives that are part of the strategy. Remember, 90% of Millennials want to use their skills for good so let them! It will be great for staff morale, business and recruitment. 
Invest more into professional development
Millennials are in a rush. They are in a rush to get to the top and to fulfill their potential and if you aren't going to help them, they will help themselves by finding a new job. Deloitte's 2016 survey of 7700 Millennials from across 29 countries said that Millennials who are satisfied with their development opportunities, including mentoring, are twice as likely to stay with a company than those Millennials who are unsatisfied. And to contextualize the amount development they expect: right now, on average, employers dedicate 2.7 hours per week to professional development; Millennials would like to see this increase to 4.5 hours per week. 
Authentic and real professional development matters – that means regular catch ups, understanding where your employees see themselves in 5 years and taking real measures to help them get there, whether that is training, mentoring, a side step into a new team or something else. HR shouldn't just be a team that send CV's to managers, they should be talking to staff regularly, helping managers with the correct processes, ensuring the right training calendar is in place as a minimum.  
The best place to start investing in their professional development is at the beginning. To appeal to Millennials, make it clear that you care about their professional development in the job description, and ask them about it in the interview. Just make sure you can back it up when they arrive. 
Consider the emotional and physical wellbeing of your staff more than you do now
Do you really care about your staff's wellbeing? Well read this, and think again. Mark Dixon spent decades with Whole Foods, entering the company as a graduate and working his way up to Regional Manager. At this point, he was in his 50s and his employer started noticing that his health was deteriorating - he had gained a lot of weight and was losing energy. A lot of companies would suggest retirement, but Whole Foods did the polar opposite –  they paid for a one-week intensive health-retreat, which he credits as 'changing his life forever'. It not only revolutionised his health, but it gave him a renewed loyalty and respect for his employer, and 10+ years contributing his knowledge and skills to the company. 
This is the level of care that Millennials expect at work. They know that when you spend 35+ hours a week at work, it has the power to take a huge toll on your emotional, mental and physical health in endless ways. And whereas years ago, employees put up with it, Millennials will just leave. If you are serious about recruiting and retaining Millennial talent, then you need to ensure that you respect work/life balance, implementing flexi time and time off in lieu. According to Deloitte's survey, work/life balance came as the most important factor when evaluating job opportunities (after salary). Once that is working, build on it by investing in their actual wellbeing. Consider gym memberships, in-house massage, heck why not even get sleeping pods. In the end, healthy workers are happy workers and happy workers will stick around. 
Use social media to tell the truth
If you have managed to crack the above, then you will probably already know that the key to attracting Millennials in the first place is in telling them about your company in an authentic way. Instagram, Facebook, Twitter – these are all valuable channels in slightly different ways, but unless you can back up what you're advertising in real life, it is useless. One of the ways to guarantee authenticity is to encourage your current staff to post about the company culture under a common hashtag, therefore guaranteeing that the content is genuine. L'oreal were the pioneers of this approach with their #LifeatLoreal hashtag, which started as a way for the bosses to find out more about their US office cultures, but ended up making a great impact on recruitment. 
Though it is fair to say that Millennials are challenging (just googling 'millennials' and 'skills' brings back a horribly negative list of results), there is simply no benefit in focusing on what is lacking. They are already the largest labour force in the USA and will only continue to dominate until Generation X, who are notably no less demanding, start moving into their place.
For every skill that Millennials may lack, they offer a range of new skills that are only going to get more important as we move into an even more technological era: they are digital natives, natural-born leaders, resourceful, adaptable and fast, to name just a few. Embracing their desire to demand more and to challenge your company to be an authentic, honest place with real values that you live by is no bad thing. 
About the author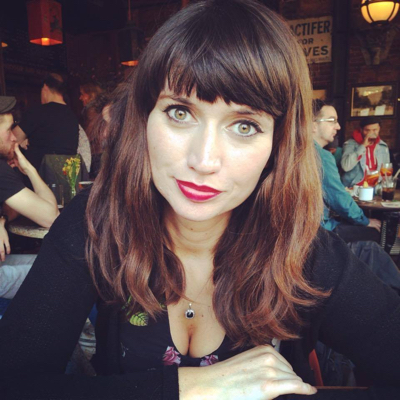 After working for 6 years in charity marketing in London, Jemima Jordan moved to Berlin to try out working agency-side. She has now allotted over 10 years of experience in Marketing, Communications and Digital, and specialises in CSR and youth marketing. She also likes to paint!
Originally published January 16, 2017