This interview was originally published by the Center For Feminist Foreign Policy.
Kristina Lunz (KL): Tell us about your new and current role and the career path that has led you there.
Clare Hutchinson (CH): I am currently NATO Secretary General Jens Stoltenberg's Special Representative for WPS, working to help implement the UN's Security Council Resolutions on the eight WPS resolutions. In addition, I have the Children and Armed Conflict mandate and the Protection of Civilians mandate under the office's portfolio. We take an inclusive approach to human security, looking at how we address all of these different areas from a cohesive, collective security approach. This approach also extends to all NATO's international and military staff on actively questioning how we can make a better impact when applying a gender perspective and the principles of WPS in all of our work.
My background is in communications, with a focus on risk and technology. I worked with some Canadian technology companies, then worked in risk communications as a social science researcher, before becoming a freelance journalist. During that process, I got involved with various women's groups and organisations, and eventually went back to do my Master's degree in International Relations with a focus on feminist IR theory, mid-career. When I was working towards my PhD, the UN asked me to do a project and subsequently to work with them. I spent 14 years in the Department of Peacekeeping working at Headquarters and in various operations, including being deployed to Lebanon and Kosovo. I also worked in various countries including Haiti, Congo, South Sudan, and Cyprus where peacekeepers were deployed. From there, I recently moved to NATO.
We know when women are involved that peace deals are more likely to last.
KL: You were mentioning human security, which is at the core of feminist foreign policy. NATO's purpose is to guarantee the freedom and security of its members through political and military means. It's widely understood that this is more focused on national interests, so how is it possible to get the human security approach into NATO? Or is this perception wrong?
CH: There's a perception that NATO is only about militarisation of foreign and national policy. The challenge of today's security and foreign policy issues is that there are such complex emerging security risks. It is no longer the same traditional risks, but now hybrid warfare which includes cyber attacks, terrorism and climate change, among many, pose as great risks to our nations. Security has a wide remit; for example, organised crime and its linkages to human trafficking, is, in turn, related to porous borders and migrancy. These are human issues and these issues are related to human security, which is so very different to what we have seen in the past. Today's complex challenges mean we need to have more robust solutions in a holistic framework, which is where human security comes in. Looking at how we combat terrorism or violent extremism within our national borders, but also making connections to the global political sphere. That is central to the dialogue we have in NATO. We have a department called the Emerging Security Challenges Division and they deal with these issues, one of which is cyber defence. Gender has a strong connection to cyber defence. Women and men have different patterns online, women can be both a risk to online security or victims of cyber attacks. A lot of their work is central to the work NATO does as an alliance, which will become even more so in the new global thinking of what security is and how we frame it from an international perspective.
KL: So, is that a moral shift or a shift that needs to happen because it's smart?
CH: A practical shift, knowing that there are evolving and unseen global threats. Like why we have to couple that with strong defence and military, to formulate a joint approach against these hybrid threats, to create a holistic security package. NATO's approach is reflecting this global leaning towards a holistic approach.
KL: I keep thinking about the legitimacy of militarised violence, which is very often characterised or broken down by its effectiveness, legality and morality. Do you think, as a feminist, a feminist can ever argue for the use of militarised violence?
CH: I don't think anybody should advocate for the use of violence, but occasionally the use of force is required. I know from my colleagues in Women's International League for Peace & Freedom, feminist colleagues, scholars, and theorists, who are against militarization and that it is a very patriarchal industry. But we need to have many areas of security, just one won't work. Having a military that is a disciplined, well tooled, well-equipped mechanism is a value to the protection of everybody. That means we have to be vigilant about having protection principles, robust codes of conduct and linking those to a global perspective, especially including a gendered perspective.
It is balancing the idea that the military has to be responsive to this perspective, but reflective that protection is much broader. I do believe that the military is essential. But simultaneously, we have to be more vigilant as to what we expect from these 'unseen' forces.
"The problem is women cannot wait to have a door opened for them."
KL: Announcing your appointment, Jens Stoltenberg said, "Empowering women is not just the right thing to do, it's the smart thing to do: it makes countries safe and more stable." While I believe he's absolutely right about the link between gender equality and stability, in my own experience including working for the UN, I personally find the discourse around empowering women very destructive. I believe that women are strong and do not necessarily need to seek empowerment, but society needs to stop oppressing them. When will we start having the discussions about power, and the need to distribute it equally, including the fact that we've never seen a woman at the head of the UN?
CH: There is currently a woman as the Deputy Secretary-General (Amina J. Mohammed), likewise we have a woman as Deputy Secretary General of NATO (Rose Gottemoeller). In terms of getting more women in leadership positions, that's one area I think, for NATO, it may take a little longer because of the nature of our work. But it's changed over the last few years immensely, so change will come.
The problem is women cannot wait to have a door opened for them. For example, if a job description said '15 years' experience', women often say 'well I only have 14 years' and won't apply. When junior women are invited to meetings, they'll sit away from the table. Women need to be empowered to take their space; they need to be forced to the table. Because women have been marginalised for so many years, particularly in the security and defence space, women have to force themselves into and open that space. Empowerment, consists of recognition, training, capacity building, leadership and guidance.
"It's always the right time to have a feminist foreign policy, especially when you have pushback or issues that seem to distract from this conversation." 
We know when women are involved that peace deals are more likely to last, that countries are more likely to be secure and stable when women are involved in decision-making processes. But we keep using the same rhetoric. We need to have more examples like this because we are unfortunately still in the same position of needing to justify women's presence in these situations. I have seen the importance of having women ambassadors in places like NATO and the phenomenal approaches they bring to changing security and supporting each other is very impressive. It has changed my mind about women's networks and groups at a leadership level, having seen how they come together to support not only me personally, but this agenda.
KL: Especially during those political times we are currently living in, is pushing for a feminist foreign policy realistic?
CH: It's always the right time to have a feminist foreign policy, especially when you have pushback or issues that seem to distract from this conversation. Everybody should have a feminist foreign policy because it is a simply about centring connections between foreign policy, gender budgeting and the outputs that deliver better protection, support and relief for over 50% of the population in every country. If we don't have a feminist foreign policy, we are failing. Failing ultimately to understand what foreign policy should be about. Especially now, it is imperative to have a robust method to combat these challenges that impact everybody. Changing the rhetoric around what feminism means and how it relates to policy, defence, budgets, arms control, is a conversation that we need to have. We need to push more and make sure it is heard by all. I'm very proud to be a feminist.  And proud to be a feminist that works in defence and security.
Interview by Kristina Lunz, Co-Founder of CFFP. Twitter: @Kristina_Lunz
This article was produced by the Centre for Feminist Foreign Policy.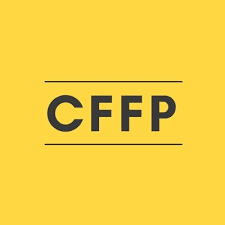 The Centre for Feminist Foreign Policy is a membership-based research and advocacy organisation. It promotes a feminist approach to foreign policy and its mission is to encourage the centring of people's lived experiences at the core of policy initiatives.