This article originally appeared on TwentyThirty.
(all pictures by Marc Beckmann)
During the current elections in India, 900 million people are allowed to vote. It is the biggest election in history in the world's biggest democracy. India is facing many challenges; fake news is one of them. Journalist Govindraj Ethiraj, founder of IndiaSpend and FactChecker, recently established his third enterprise, BoomLive, to fight fake news. Facebook is one of BOOMLive's clients.
You have been a journalist for many years. How did you also become an entrepreneur?
For more than 25 years, I have been doing financial journalism in magazine, newspaper, and television. I wanted to do a different kind of journalism and solve fundamental societal problems. Then I realized that one way to do so was to start something on my own because that is the only way you have the freedom to do what you want.
You founded IndiaSpend, FactChecker, and Boom. What gave you the idea to run three organizations at the same time?
IndiaSpend came first. The whole idea is that we use data to tell stories in the public interest. When you have data you can connect with the people and convince them of the argument whatever it is. There are lots of issues that we face in countries like India. But it really comes down to education, health care, environment, and genderequality. So how do you bring about change? One way is to write an opinion and say that something is right or wrong, that these are the solutions and so on. The other way is to use data. As you go deeper and deeper with using data, you start bringing out issues that really matter and make people aware that we have to focus on specific things and then demand change.
What are those things?
In India, health and education are the two key issues. Let's use primary education as an example. One question is: Why are children in grade 4 not able to do grade 1 math? Data allows me to focus on this issue rather than saying that education as a whole is the problem. The problem is primary education and outcomes. As I go deeper, it turns out that the teachers are not trained properly. How can I improve thequality of the outcomes so that children become better students? That is the issue to work on.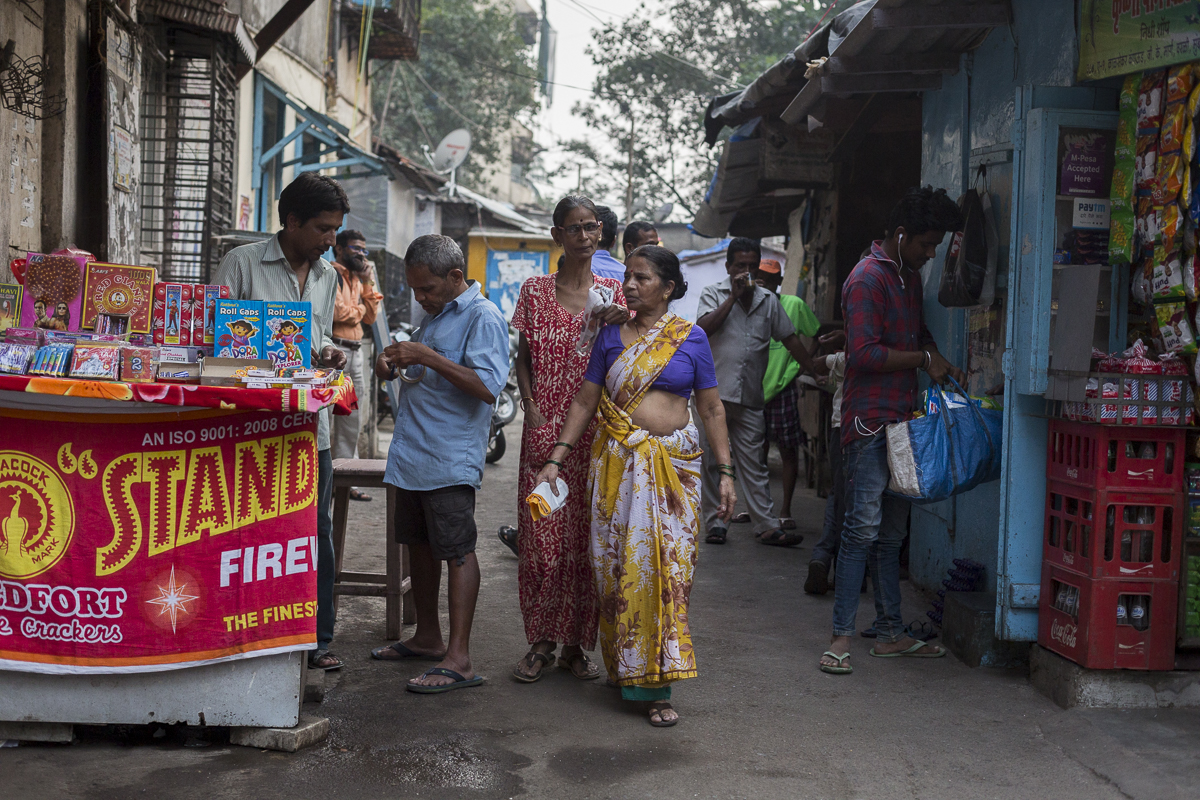 by Marc Beckmann
How do you gather and check your data?
We largely deal with public data and mostly work with government data or with responses of parliamentarians. We do ground reporting as well. For example, the government says they have built such and such a number of toilets. So, we go and check at least some places where the government said they have built toilets. We also check the data itself, for example when the government says that they have built so and so many toilets a year. We calculate the numbers and see if it is feasible or not. You get a better understanding of what is specifically wrong and what is wrong in general.
How does your team work?
Our team is a combination of journalists who come from regular newspapers and magazines, and also a bunch of researchers who come from a research and public policy background. The idea is that the journalists bring the reporting skills, and the researchers the numbers skills. Combining the numbers, the public policy aspect, and the journalism is what IndiaSpend tries to do through more in-depth stories.
IndiaSpend uses data to outline issues. What about FactChecker?
In 2014, we had parliamentary elections in India, just like we do now. During the elections that led to Barack Obama's re-election as President in the USA, some of the big televisions networks and media organizations were beginning to do fact checking. If Obama – or another politician – made a statement about something, they would fact-check it. The idea is that you fact-check statements made by people in public life in order to hold them accountable.Because just because they say something does not mean it is true. Or the context might be missing. And if it's not true, it should be questioned.
So it is like government monitoring?
It is more about checking statements made by people in public life. In general, I think there is a need or an opportunity for us as journalists to fact-check what people in publiclife are saying and put it into context. This is what FactChecker did ahead of the 2014 elections.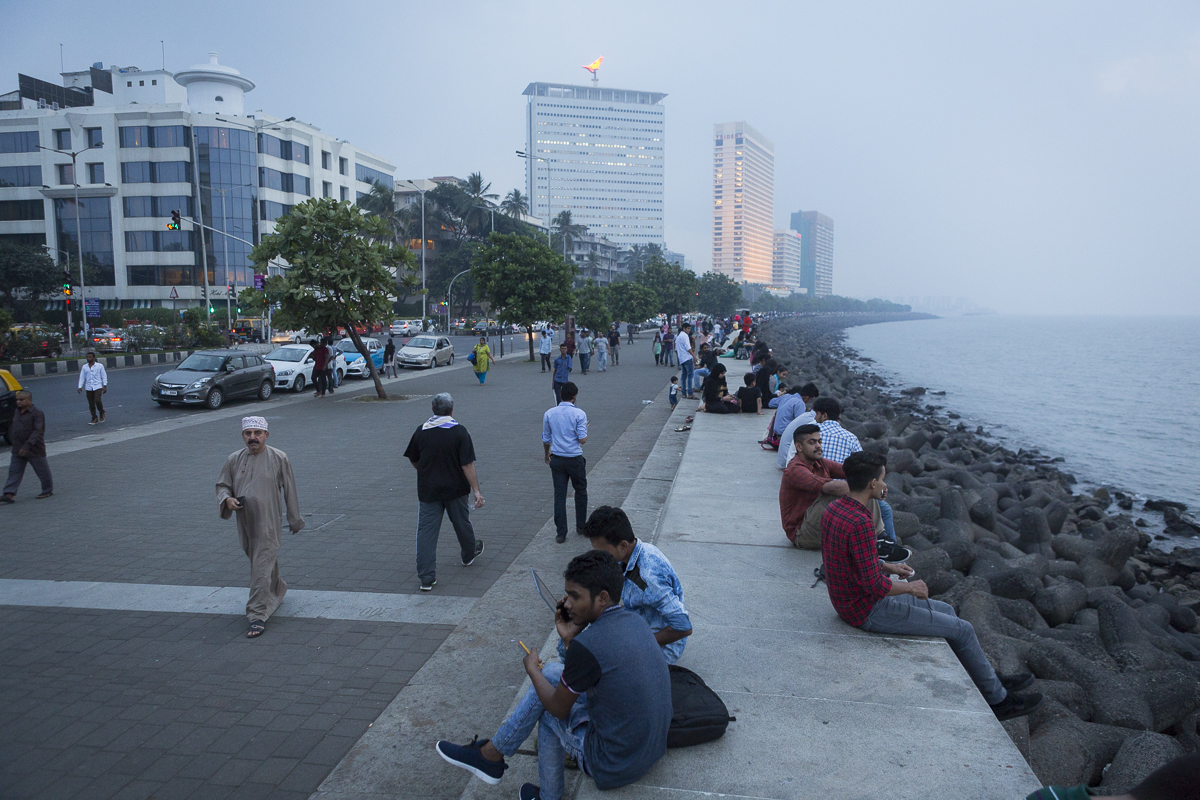 by Marc Beckmann
What does BoomLive, which also works with Facebook,do compared to FactChecker?
At the time of the U.S. elections, I don't think it was clear to most people that misinformation, or what later began to be called fake news, actually had an impact on people and their decisions. It was clear to me by 2016 that this was happening, also in other parts of the world. So we set up BOOMLive and realized that going after fake news was a completely distinct activity. FactChecker checks statements and questions them. In case of a wrong statement, one can contact the person. Fake news, however, goes under the radar; it is stuff that you find in your inbox, your WhatsApp, on Telegram or other social media platforms. WhatsApp, for example, has about 230 million subscribers in India. BOOMLive addresses a different constituency, as there is no one you can call when it comes to fake news.
How do you pick up fake news?
We are tracking social media platforms, mainly WhatsApp and Facebook. WhatsApp is about 95% of misinformation distribution in India. Facebook is also there but less than in 2017. It really shifted to WhatsApp.
What can you say about the ongoing elections?
Clearly we can see that there is a lot of misinformation about political candidates, the party itself, about bringing out some kind of history of someone against someone.
Who is responsible for fake news?
It is the people who create fake news and doctored images. But technology and the internet allow them to accelerate at a very, very high speed. Everything happened already in the past, but the speed of change, the speed of distribution, and the speed of outreach have increased dramatically, and I think that is something we have to worry about.
Why did fake news start in the U.S. and has now spread all over the world?
One reason is a mistrust in mainstream media. There was already some mistrust in the UnitedStates, as well as in India, and I think that people like US President Donald Trump have built that further. The same thing has happened in Brazil, Russia, China, and India, too. Politicians attack the media, and these attacks get amplified by social media. A lot of people feel that the mainstream media is just entertainment and not news.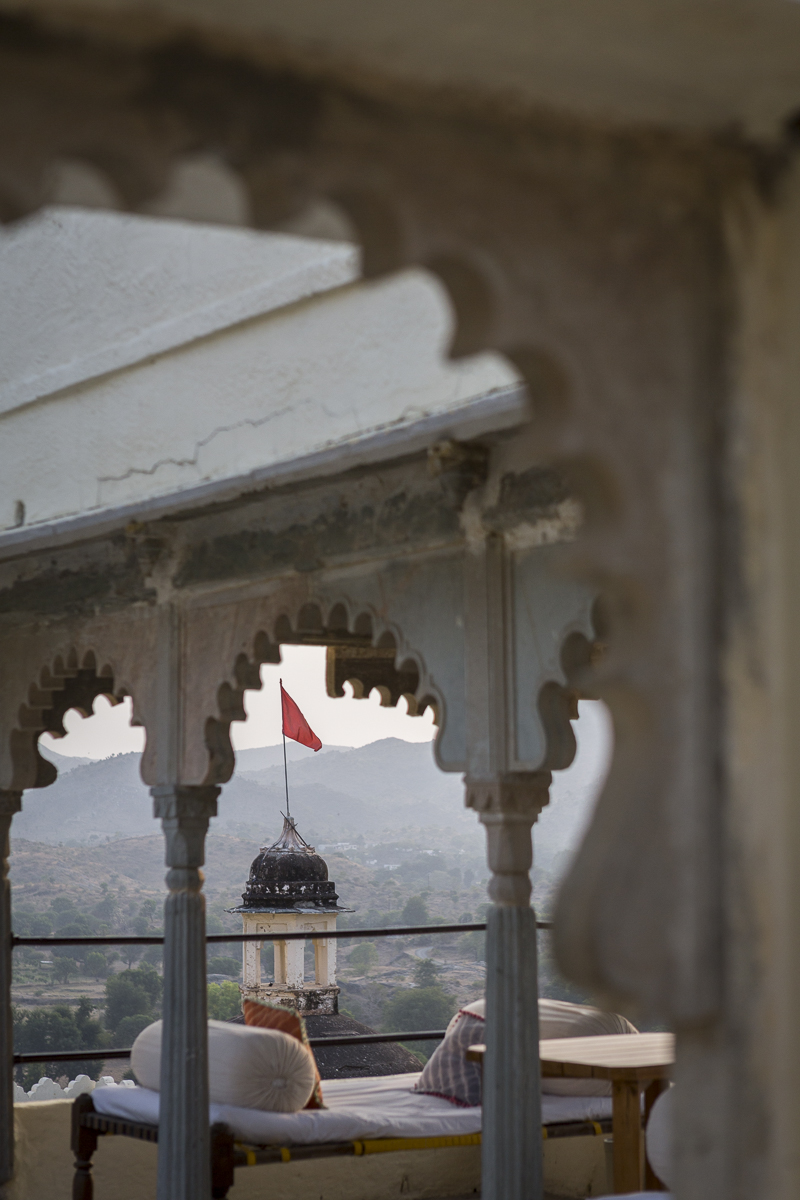 by Marc Beckmann
You have been attacked because of your work. What is driving you personally?
My vision is to improve governance and accountability in this country. My belief is that ifpeople are more aware of issues and have better data, then they will also get engaged and demand better governance and accountability from their representatives. There are many tools and weapons to fight these battles, but my weapon is data because that is the one thing most difficult to argue with. I am not saying that data can't be wrong but usually you have data to have a strong argument on your side. We have a lot of problems to solve in this country, and I am just a journalist who wanted to bring change. I am now far more satisfied. We are doing something which is still unique and we are making a differencebecause what we do is consumed by a lot of people and affects a lot of people.
Who, for you, is a responsible leader?
I think a responsible leader is someone who works not only towards bettering his or her own life but also contributes meaningfully to society in a very specific way using his or her skills to create some definitive impact on society and bring about transformational change. Using your talents and skills for societal, transformational change is being a responsible leader.
Background Information
Govindraj Ethiraj
Govindraj Ethiraj is a television and print journalist and Indian news anchor. He founded India Spend, Fact Checker, and Boom. He was also the founder and editor-in-chief of Bloomberg TV India, a 24-hour business news service launched out of Mumbai in 2008. Previously, Govindraj worked for the television channel CNBC-TV18 and the Economic Times. He is a Fellow of the Aspen Institute and winner of the 2018 McNulty Prize. In 2014 he won the BMW Foundation Responsible Leadership Award.
IndiaSpend, FactChecker, and Boom
IndiaSpend, FactChecker, and Boom were all founded by Govindraj Ethiraj. Founded in 2011, IndiaSpend is India's first data journalism initiative. The objective is to foster better governance, transparency, and accountability in the Indian government. IndiaSpend is a project of the Spending and Policy Research Foundation and based in Mumbai. FactChecker is also run by the Spending and Policy Research Foundation. Since late 2013, they have been researching statements by individuals in public life for veracity and context. Given the increase in so-called fake news, Boom was founded in late 2016 and is committed to busting fake news and fighting misinformation with the larger objective of making the internet safe.
Elections in India
The world's largest exercise in democracy is well underway with up to 900 million people vote to choose their next leader. Due to the massive size of the operation, polling will unfold over seven phases around the country ending on May 19. The results will be declared on May 23; key issues of India's marathon election include the economy, jobs and unemployment. Prime Minister Narendra Modi and the Bharatiya Janata Party (BJP) are seeking re-election after a landslide victory in 2014. The election is overshadowed by ongoing tensions between India and Pakistan over the disputed Kashmir region.
This article is presented in collaboration with TwentyThirty. 
TwentyThirty is an online magazine presented by the BMW Foundation Herbert Quandt. It sheds light on the social, political, and environmental challenges we face and features inspiring Responsible Leaders who are working to solve them. Follow their work on Facebook.