Originally printed October 10, 2016. 
Corporations, lobbyists and national-minded politicians move over. Oliver Moldenhauer shares how WeMove.EU is helping citizens take back the steering wheel of Europe.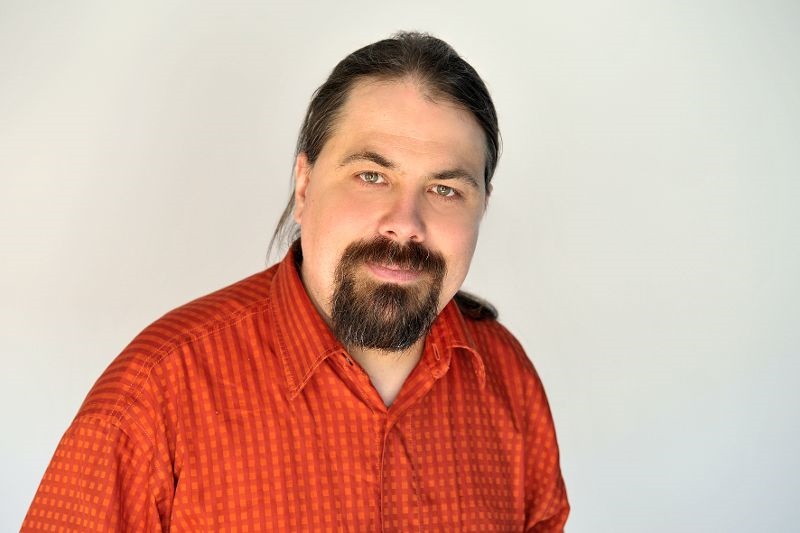 Tell us about WeMove.EU - what do you do and how do you do it?
WeMove is about citizens taking back the steering wheel of Europe. At the moment the majority of policies are made far away from the public eye, with very little consideration for citizens or civil society at large. Corporations, lobbyists, and national-minded politicians currently have far more input into decisions that affect our everyday lives than we do. So WeMove.EU is about reverting these phenomena, and moving to a more citizen led democracy in Europe.
All of our campaigns start online so as to lower the barriers to participation, and the majority have heavy offline components as well (protests, petition deliveries, marches). We work in multiple countries as well as languages (6 languages, 8 countries). We work in close cooperation with other movements and NGOs, so as not to double up efforts and truly have an impact. We have also developed a platform – You.WeMove.EU, where citizens can start their own campaigns on issues they care about.
So far, our movement is 400,000 strong and we are really excited to see what the second year of our existence will bring!
You have a very diverse, international team. What are some pros and cons of being based in separate European cities?
Our international team is one of our biggest assets. We have 12 full-time team members, just as many nationalities among them, and 8 languages on the team. The cultural and linguistic diversity brings some incredible ideas, viewpoints and dynamics to our team and our campaigns, and that is really reflected in the type of campaigns we run, and the angles we take on certain issues.
That said, working remotely is no easy feat for any team, let alone for a diverse one such as ours. What most people really miss is the chance to see their colleagues on a daily basis and share a workspace with them, which, despite our best efforts, can never be reproduced virtually. But to compensate for that, every six weeks we have physical meetings with the team in different European cities. We come together to work and to plan our work. And these meetings, despite requiring many resources and staff energy, are an important part of our work together.
How has online organizing expedited the process of social change?
Every individual is an agent of change. Many are not aware of it, but every single one of us has the power in our daily lives, to bring about change. With one person standing up and demanding change, and others joining in, this creates a group of people opposing the status quo. Traditionally, this was done locally or at most, at a national level.
Online organising has simply facilitated this and broken down barriers to participation, so that now a much wider audience is able to join demands for a change in status quo. Instead of physically coming to a protest or a march, people are able to engage from their own homes or from their smartphones. They don't need to be in Poland to protest a law banning abortion. The internet knows no barriers, knows no borders.
What's an example of a noteworthy change you have helped facilitate?
This last year there was a huge outcry from civil society, citizens, and NGOs against the looming approval of a pesticide (glyphosate) which was classified by the World Health Organisation (WHO) as 'potentially causing cancer'. Despite many independent studies, and the WHO classification, the European Commission wanted to go ahead and approve the use of this pesticide for 15 years. They based their recommendation on studies funded by the 'Glyphosate Task Force' which in turn was funded by, among others, Monsanto, the producer of Round-Up, a pesticide containing glyphosate.
So together with many other organisations we campaigned hard against this and to raise awareness on this issue. We started with a campaign that almost all of us thought were lost and finished it with 272,958 signatures from Europeans, and temporary Commission approval, since consensus from European member states was lost. This was really big for us as a movement, for all the partner organisations, and for all of us as Europeans. The battle is not yet won, but we are on a good path to getting there.
What is one campaign you're working on right now and what are the next steps for action?
One campaign that is extremely interesting at the moment is the criminalisation of people helping asylum seekers enter, travel through and stay in an EU country. With the migration crisis, we saw thousands of Europeans stepping in to do the job of our governments; save people from drowning, offer them a roof above their heads, offer babies jackets during the winter months, etc. There is one case of three Spanish firemen who went to Lesbos to put their professional life-saving experience to good use. They were arrested for human smuggling because they saved drowning people. They could face up to 10 years in jail.
We have collected over 130,000 signatures to change this legislation and want to deliver this to Dimitris Avramopoulos, Migration Commissioner. But it has been months now and he has not yet agreed to meet with us. So now we're devising tactics on how we can get him to take these signatures, and respond in some way to the demands of 130,000 Europeans as well as to the case of the Spanish firemen.
Your campaigning model is built around partnerships. What is one partner you have worked with and how did they help lead the campaign to success?
As mentioned above, the success on the glyphosate campaign was thanks to our partnerships. This is a key part of our model-- we do not want to duplicate efforts that are already out there, but unite them, and be part of them, contributing to the successes. And this was the case with glyphosate. We worked with an incredible coalition on this campaign, from Campact.de to Corporate Europe Observatory, from Pesticide Action Network to Slow Food. While we have the online aspect perfected, their knowledge on the issue and on the key people to put pressure on in this complex process was invaluable. We all had our expertise to bring to the table and that made for a successful and impactful campaign.
Are there any upcoming campaigns that are being organized right now?
One of the big things we're now working on is seeing how we can more broadly give support to civil society working on European Citizens' Initiatives (ECI). This is a tool of direct democracy open to anyone in Europe, where anyone can propose legislation to the European Commission for review. But to be successful you need one million signatures from at least 7 EU countries. On the one hand we see it as our duty to promote a tool of direct democracy at a European level, and on the other we feel our skills in online mobilisation could really be useful to these organisations who are strong on specific issues and in terms of advocacy but have maybe less experience in building mass support on their issues.
What can the public expect from WeMove.EU in the future?
You can continue to see campaigns which touch the key issues ailing Europe today. We hope to have the capacity to work on even more issues and even more campaigns in the future. It's really hard when the team pitches some amazing campaigns, many proposed by our members and partners, but we have to turn down or postpone some of the simply because we do not have the capacity. Finally, be it with our support of ECIs or our petition platform YouMove, we hope to continue finding innovative ways to engage the public and give them tools with which to hold our decision makers to account for the decisions they make.
What makes you a changer?
We are bringing change to the way people can engage with European Politics. There are so many people in the Union who care about its well-being and political direction. We want to make those people visible and give them a say in the decisions made within the European Institutions.