The non-profit impact venture, Afrolynk, is based in Germany, the Nordics and West-Africa and aims to spread awareness on the tech and other entrepreneurial activities geared towards Africa and action towards reaching the SDGs. They connect startups and businesses focusing on Africa and/or wanting to expand into African markets and give opportunities to entrepreneurs, hubs, accelerators, policy makers, chambers of commerce, and VCs within the African /European tech ecosystems to connect and help startups and businesses to accelerate in that space.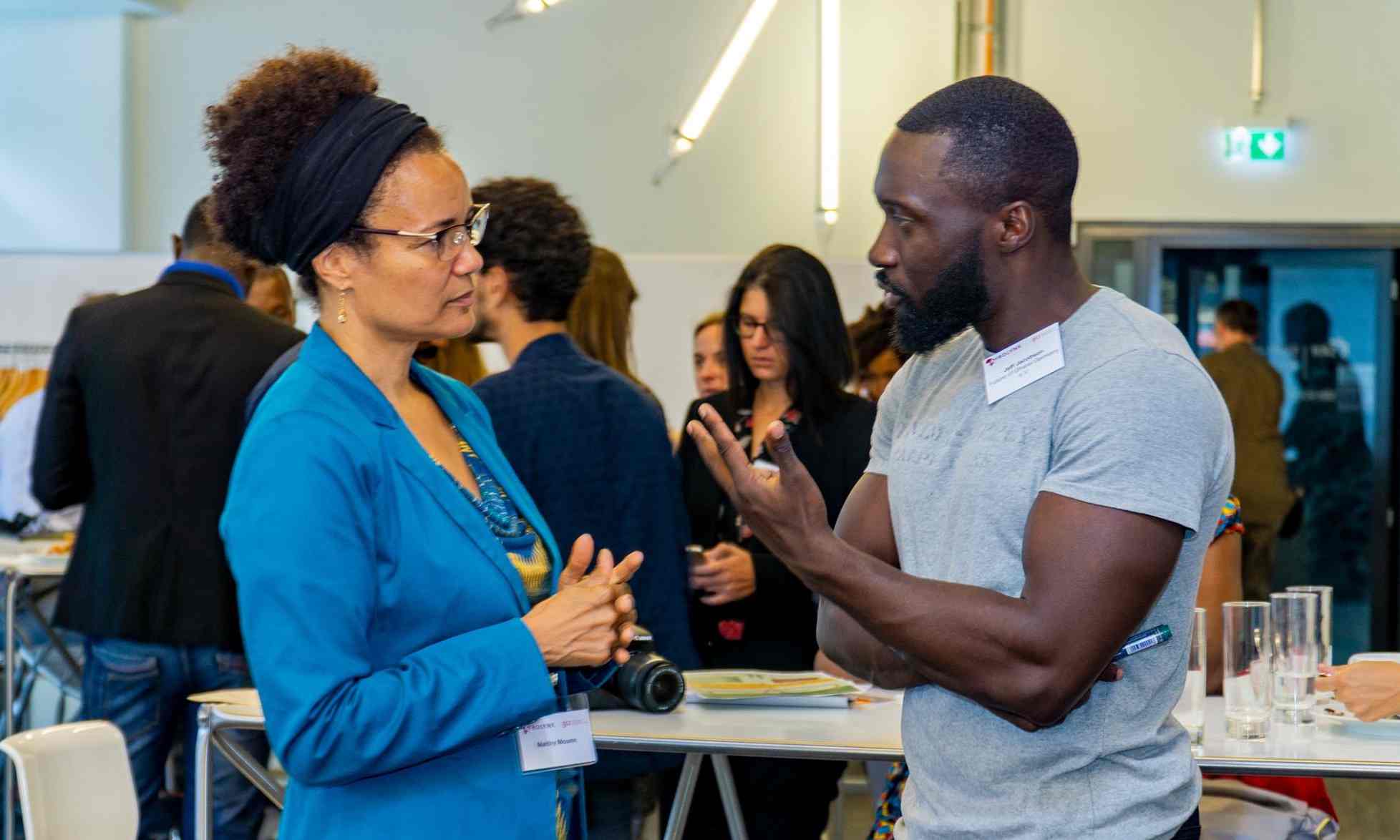 In 2018, Afrolynk hosted a conference for African and European entrepreneurs and investors, that had a focus on  Empowerment and Innovation Inclusion, Migration and Diversity, Employment and Skill Development, as well as, Future of Technology (Cloud/Blockchain/Drones/VR/AR). They welcomed around 200 entrepreneurs, SMEs, policy makers, investors and experts in these fields. Additionally, they hosted a startup pitching contest for startups focusing on the SDGs. This endeavor was supported by GreenTec Capital Partners, the Federal Ministry for Economic Cooperation and Development (BMZ), the Agency for Business & Development (AWE), Airbus, the German Corporation for International Cooperation GmbH (GiZ), Microsoft 4Afrika and the Make-IT Alliance.
One of the entrepreneurs who attended is Ebby Weyime, founder of  The Grace Cup, the first and only menstrual cup brand in Kenya. We spoke to both of them about the experience. 
Afrolynk: We met Ebby during the enpact East-Africa startup mentoring week, which usually happens around the time of our conference allowing us to invite the various entrepreneurs and our partner enpact to the conference. Ebby and Afrolynk are now working together on a way to increase awareness for the Grace Cup and increasing its impact on Kenyian school girls.
By equipping young girls with menstrual cups, the Grace Cup enables them to have dignity at a lower price. As a result, they can use the saved funds to support their education, thus tackling another challenge along the way. Afrolynk will support The Grace Cup with an initial funding support for a bulk purchase to get the project rolling at a faster pace and will also assist with a new campaign.
We believe The Grace Cup can make a difference to many young girls in Kenya and Africa – that are with no doubt the future of the continent. 
Ebby: 
Many girls in Kenya cannot afford pads. Most in this age still use old mattresses, blankets and even chicken feathers. I started looking for a more lasting solution to tackle this problem. Menstruation is natural. There shouldn't be a price on dignity. That's how the Grace Cup came to life. My p
roudest achievement is when we got our first bulk order of 213 cups to be distributed to girls in Kitale (a village in Kenya). More girls are now no longer skipping school because of their period. Our biggest challenge is still getting the word out. A majority of the population in Kenya still doesn't know what menstrual cups are. Marketing is expensive and needs a team. I am currently working alone.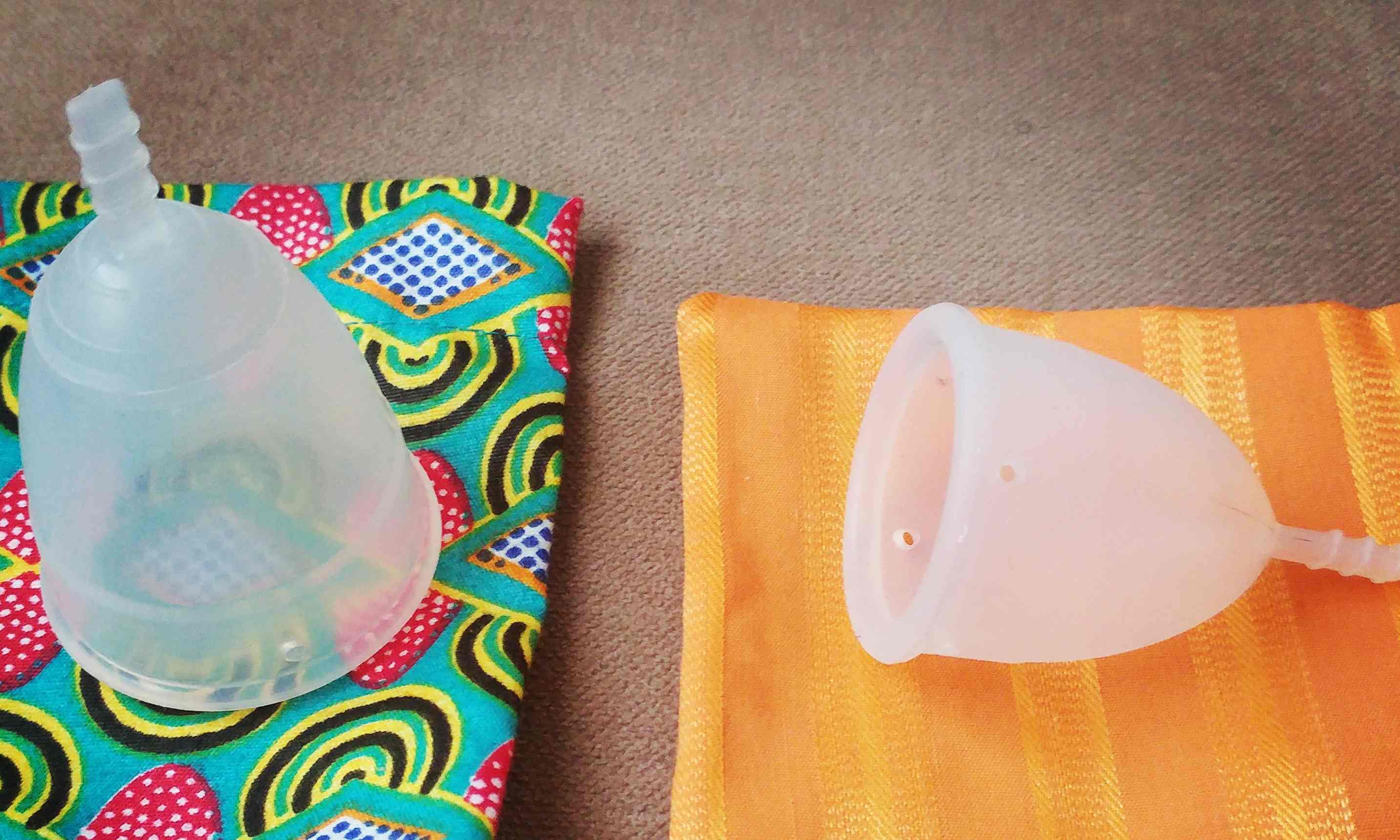 Afrolynk: What was your impression of the German startup scene?
The German start up scene is vibrant. It reminds me a lot of Nairobi. Every day we have new start ups coming up in Kenya. Many young people turning challenges into businesses and solving problems while at it. The future is bright business wise. I think we have very similar problems/ challenges and can learn a lot from each other.