With sky-high rents and limited space, we know how hard it can be to find the perfect space to grow your social business or organisation in a city like London. However, there are numerous options out there, many of which offer much more than just a physical place to work.
We've compiled a list of 7 of the best London Coworking spaces:
Ministry of Startups
Impact Hubs
Second Home
Camden Collective
ARK Coworking
Bathtub to Boardroom
Bootstrap
Read on to find out more...
1. Ministry of Startups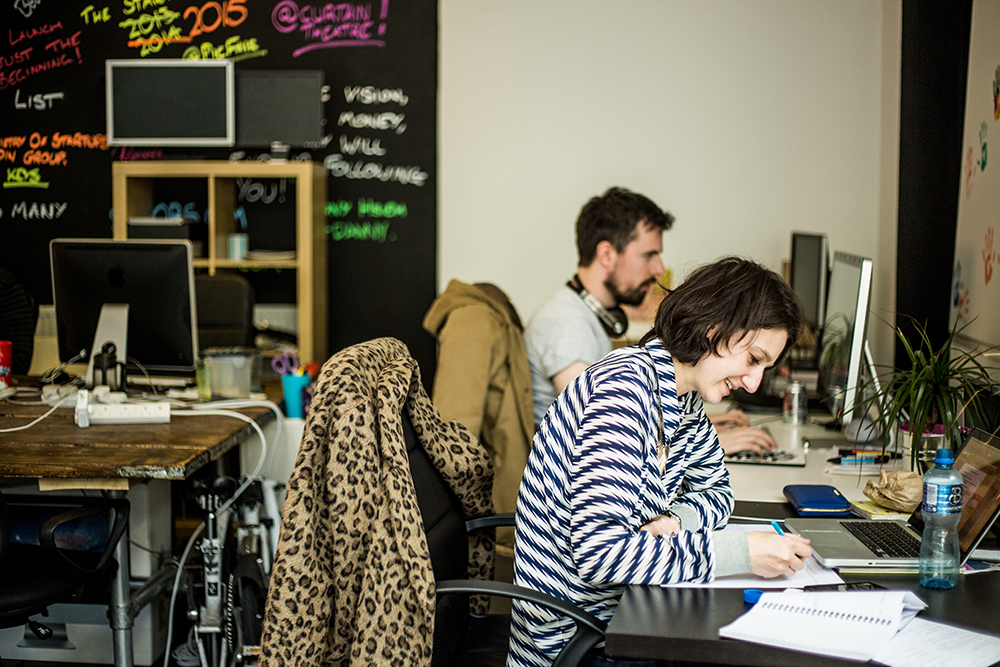 Ministry of Startups, Shoreditch  
Ministry of Startups has three buildings on its Shoreditch site, and has recently opened a new site in Whitechapel. The prices are amongst the most affordable in London and they offer monthly rolling contracts with no additional costs. What's more, Ministry of Startups houses a host of social-impact organisations, including Bethnal Green Ventures and its cohort of social enterprises. An excellent place to network with other social innovators and social entrepreneurs. Find out more here.
2. Impact Hubs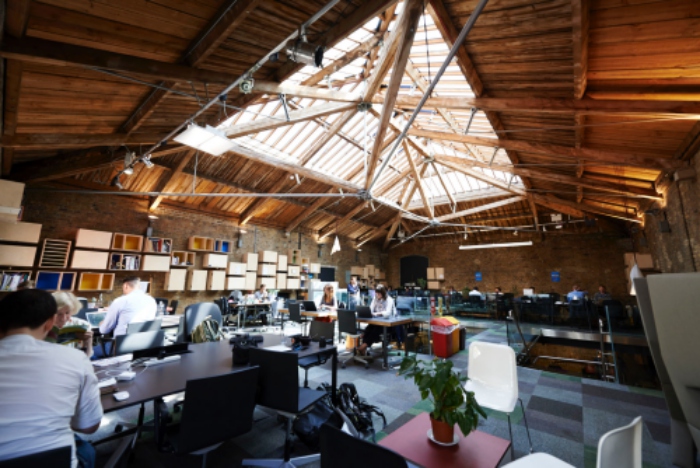 Impact Hub Kings Cross  
The Impact Hub Network has been one of the key drivers of social-impact coworking spaces. They describe themselves as "part innovation lab, part business incubator, and part community center" and are probably, and deservedly, the most famous in this class. The great news is that London currently has three Impact Hubs: Islington, King's Cross and Brixton. These hubs are at various stages of development, but all offer unparalleled amenities and networks for social innovators looking to build businesses and projects. You can read more about them here.
3. Second Home

Second Home, London  
Second Home was founded by social-entrepreneurship champion Rohan Silva. It's a fantastic (second) home for social innovators primarily because of the big, varied community it offers. In addition to coworking space, Second Home runs a fantastic cultural programme that offers a deep pool of workshops, events and inspiration. They currently boast a spacious and bright workspace on Hanbury street, and will soon be opening two more London locations, in Holland Park and London Fields. You can find out more about their spaces here.
4. Camden Collective

Collective in the old National Temperance Hospital  
Camden Collective places an emphasis on all the usual co-working amenities as well as fostering a creative community. But what really sets it apart is the offer of free co-working space for startups that have been trading for less than six months in the creative industries. This shows Camden Collective putting its money where its mouth is in terms of supporting early-stage ventures. They currently have two co-working spaces in London; one, Base KX, is located on Camley street, while a second one has recently opened in the old National Temperance Hospital on Hamstead road. Find out more about them both here.
5. ARK Coworking

ARK Coworking is located just down the road from King's Cross  
ARK Coworking, in King's Cross, puts community and social enterprise at the core of what it does. It is a social enterprise itself, and offers flexible, affordable membership options in its cosy space as a means of helping impact projects find an enriching space in which to work. Their bright spaces are ideal for collaboration, plus they also offer a three month scheme called spARK, which includes a fully paid coworking membership to startups, entrepreneurs and freelancers who are making a difference in the UK. Head over here to learn more about their work.
6. Bathtub to Boardroom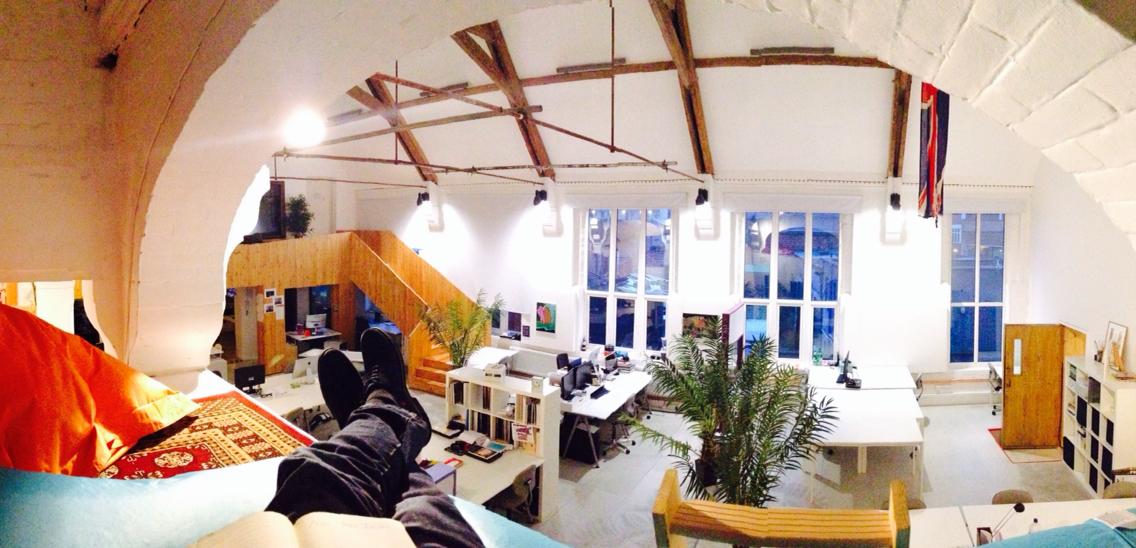 Bathtub to Boardroom's coworking space is located in Tech City College nestled right by City Road canal basin.
Bathtub to Boardroom is not only the best-named co-working space in London. As a charity itself, it is also steadfastly committed to helping social-impact organisations and initiatives succeed. Its rates are competitive, it offers a bursary for organisations that can't afford the full rate, and the team makes it a priority to help students access the fantastic startups in the space, driven by the idea that entrepreneurial thinking should be an integral part of education. Find out more about their inspiring work here.
7. Bootstrap

Alongside desks and studios for rent, Bootstrap offers a roof garden which plays host to a wide range of cultural and community events  
Bootstrap, in Dalston, is first and foremost a fantastic space with a huge amount going on. The roof garden plays host to a wide range of cultural and community events, the team runs an Enterprise programme for local entrepreneurs and there is a Bootstrap Fund available to level the playing field for impact organisations who can't easily afford exorbitant London rates. Perhaps most importantly, lots of lovely people work there! You can check out their spaces and find out more here.
Interested in reading more content like this? Sign up for our weekly UK newsletter here.
Originally published October 4, 2017