With any new startup or small business, it is important to find an office space you feel comfortable and well-supported in. Sometimes, traditional offices are simply out of the question due to price or because you simply have no need for more space... yet. Lucky for you, Berlin has become quite a hub for startups in recent years and the open co-working space has never been so plentiful.
Whether you're a freelancer looking to find some new work buddies or in need of a space for your early-stage startup, there's sure to be a co-working space that's right for you. 
We've compiled a list of the 12 best co-working spaces in Berlin:
Impact Hub - Berlin
Social Impact Labs
CRCLR House
Betahaus
WeWork
The Early Bird
AHA Factory
Blogfabrik
Techspace Kreuzberg
Mitosis
Transistor
HeartSpace
Impact Hub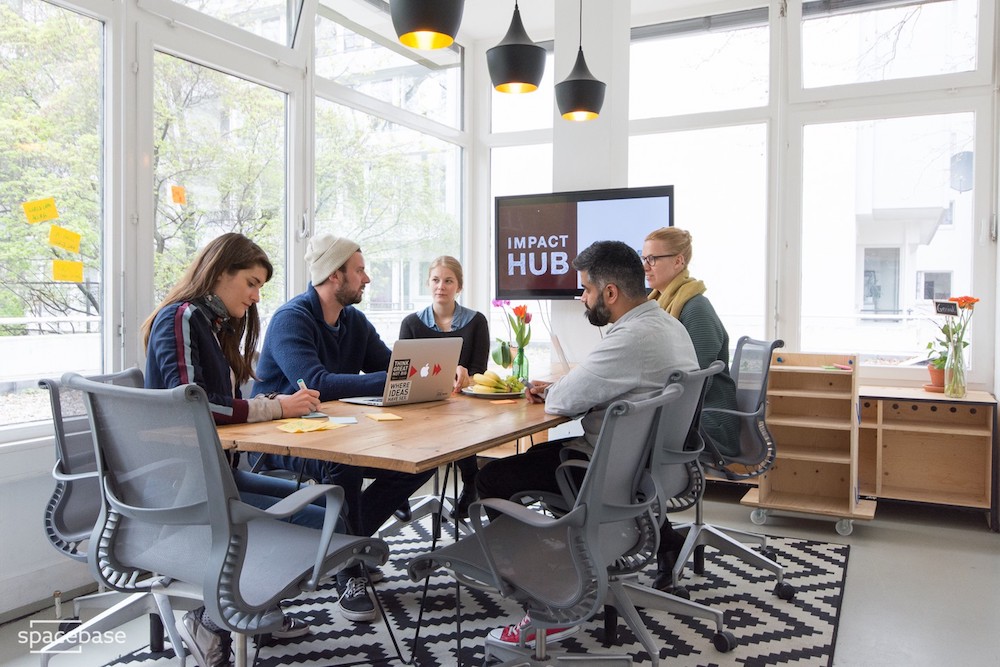 One of the best known global players in the co-working space world, Impact Hub delivers an acceleration programme investing in some of the most innovative ideas. Berlin's Impact Hub is complete with Café Area, Meeting Room, Innovation Lab, Event Space, and Focus Area, all of which can be booked for events or working purposes. Impact Hub Berlin is located in Mehringplatz just steps away from U Hallesches Tor and the Willy-Brandt Haus.
Social Impact Lab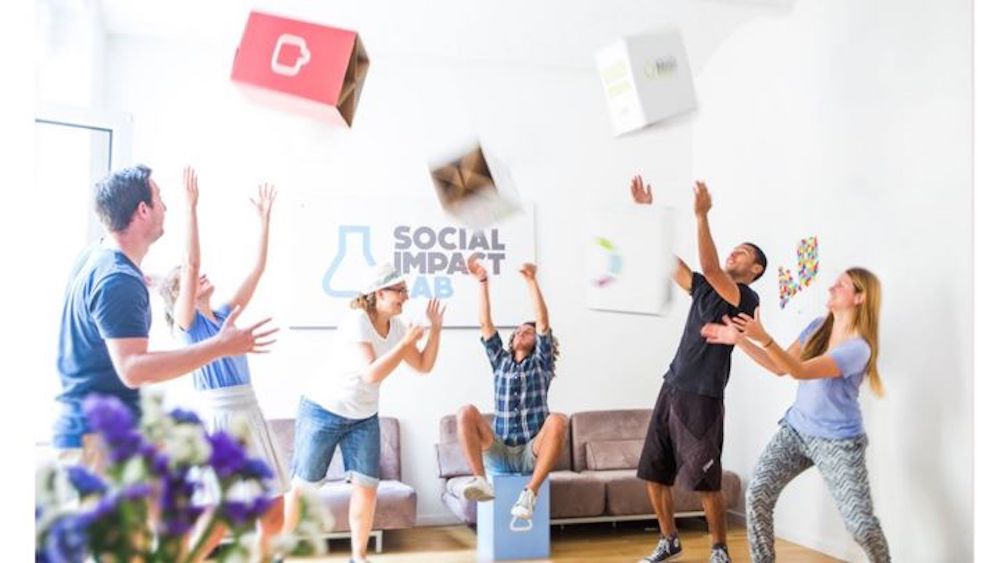 Social Impact Lab Berlin is a co-working space and consulting service specifically designed for social entrepreneurs and mission-driven companies. Located just a few minutes north of Görlitzer Bahnhof, this well-connected space is perfect for social startups!
CRCLR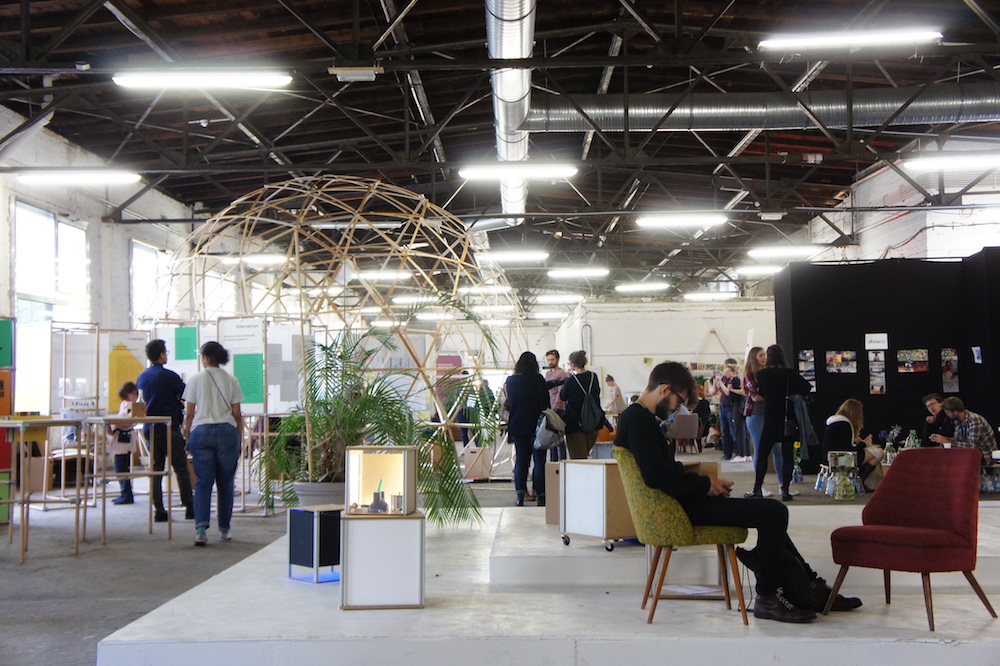 Based in Berlin's Neukölln neighborhood, the CRCLR House is a space designed specifically for entrepreneurs looking to enter the market using circular economic principles. CRCLR house offers the ability to test products and concepts in-house before launching them so that your business can gain perspective on all the possible improvements that need to be made to make your product both appealing to customers and zero waste to the environment.
Betahaus
Betahaus is a coworking space with over 500 members from numerous different startups, nonprofits, and small businesses. One of the best and most unique aspects of Betahaus is that your Berlin membership also allows for access to any of their 15+ partner locations around the world. In order to foster a strong sense of community, Betahaus even hosts over 1,000 events per year.
Note: Betahaus is currently moving locations, but their new space is scheduled to open on August 27th.
WeWork
With seven locations inside of Berlin's city limits, WeWork has something for every person and every kind of business. No matter which of their sites you choose, every member can look forward to incredible amenities: 24/7 building access, IT support, endless coffee, private phone booths, and even mail and package handling! 
[recommended:7297]
The Earlybird Berlin

This co-working space offers lovely private conference rooms, desk space, or bar seats in Berlin's Mitte district, no membership required. Simply go online and book a room. Easy. Modern. Central.
AHA Factory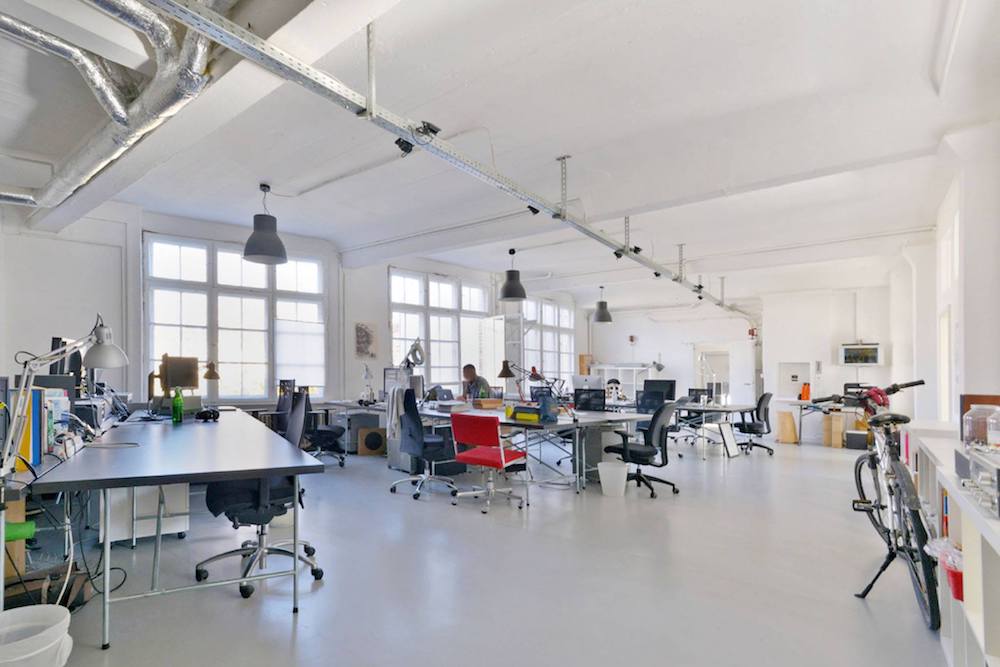 The AHA Factory is located just down the street from Berlin's fabulous Bergmannkiez, meaning you'll have easy access to amazing cafes and restaurants at all hours of the workday! This space is a great hub with room for 20 tenants, and they even provide you with your own address and telephone number. They offer a complete kitchen, conference space, and 2 cozy phone booths for distraction-free and noise-free calls. 
Blogfabrik

Got a passion for blogging or online content creation? Look no further than Blogfabrik. This coworking space and digital content agency has a space for all who wish to share their stories and ideas online as a career. Blogfabrik offers photo studio, event, and conference space. This could also be a great place for startups looking to really focus on pushing their products and services through online content. This creative community will certainly aid in assuring that you and your company have some of the best content online.
Techspace Kreuzberg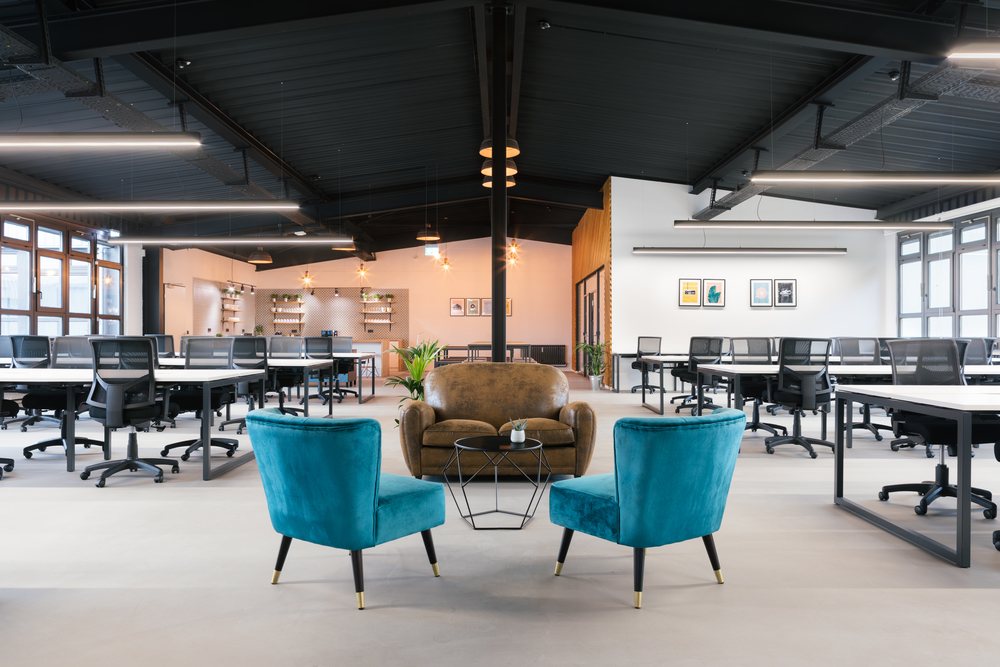 Techspace Kreuzberg is geared specifically to tech startups and companies. Membership, regardless of whether you choose a private office or an open desk space, comes with conference room access, fast internet, and free coffee. The Techspace Kreuzberg is located conveniently near U Moritzplatz and the lovely Prinzessinnengärten. If you are a social or sustainable tech company looking for space in a coworking space, check out Techspace Kreuzberg.
Mitosis Coworking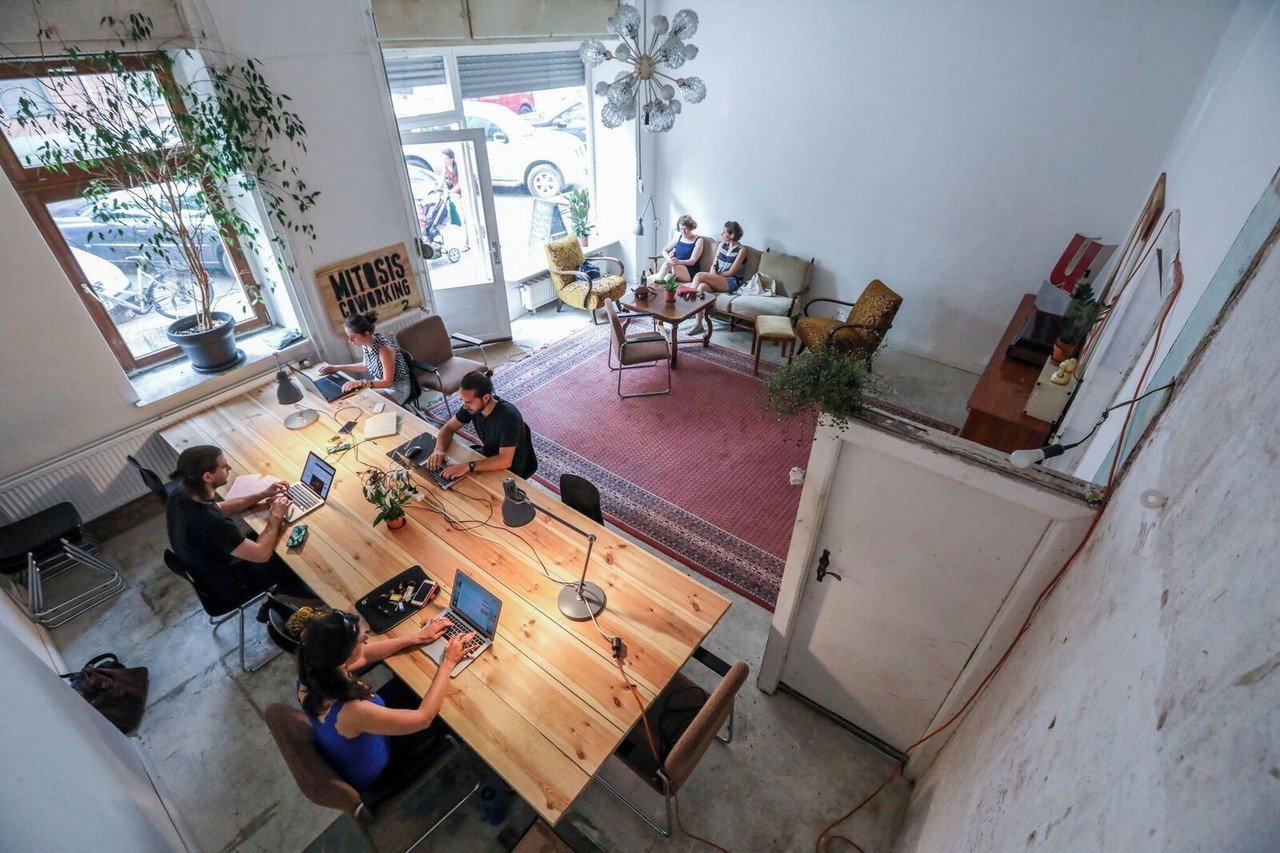 Mitosis Coworking is a space, or rather 2 spaces, in Neukölln on Weserstraße and Sonnenallee.  It is one of the less expensive options out there, nevertheless, everyone works hard at the open tables in Mitosis. It comes with the usual bells and whistles, such as meeting rooms, locker space, printer access, and free coffee. As an added bonus, it is located near a variety of wonderful cafes and restaurants.
Transistor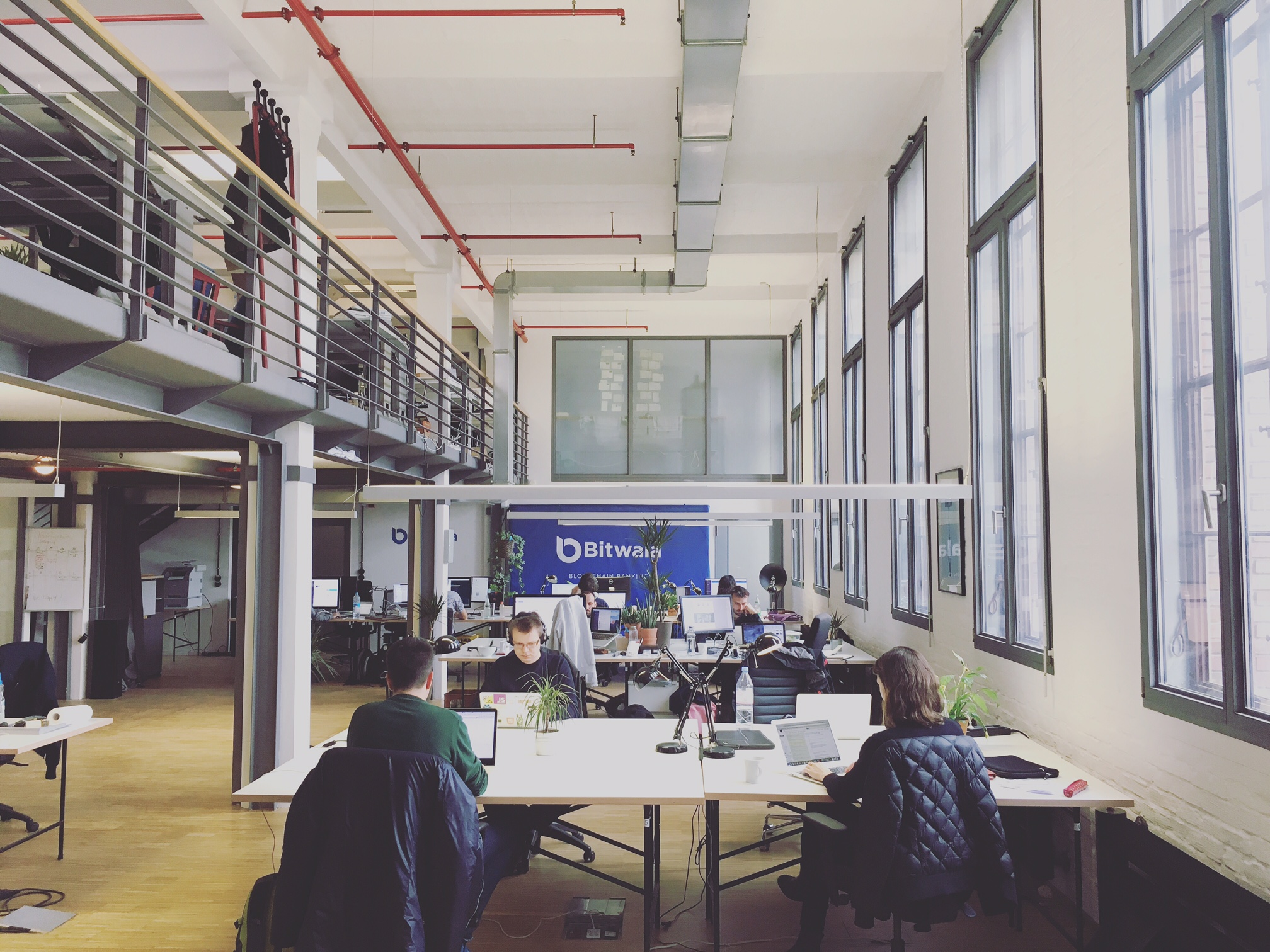 Are you a fintech startup? Good news, Transistor Berlin offers a space specifically just for you! They offer much more than just a comfy office seat. Each company in this hub gets a registered address in a prime location along the beautiful Landwehr Canal and park in Kreuzberg. Here you will find a fantastic community of financial tech startups, some of which are already making a difference in the financial lives of people in Germany, the EU, and the world. This may be a good place to give birth to your new socially minded fintech startup! 
HeartSpace Kreuzberg-Neukölln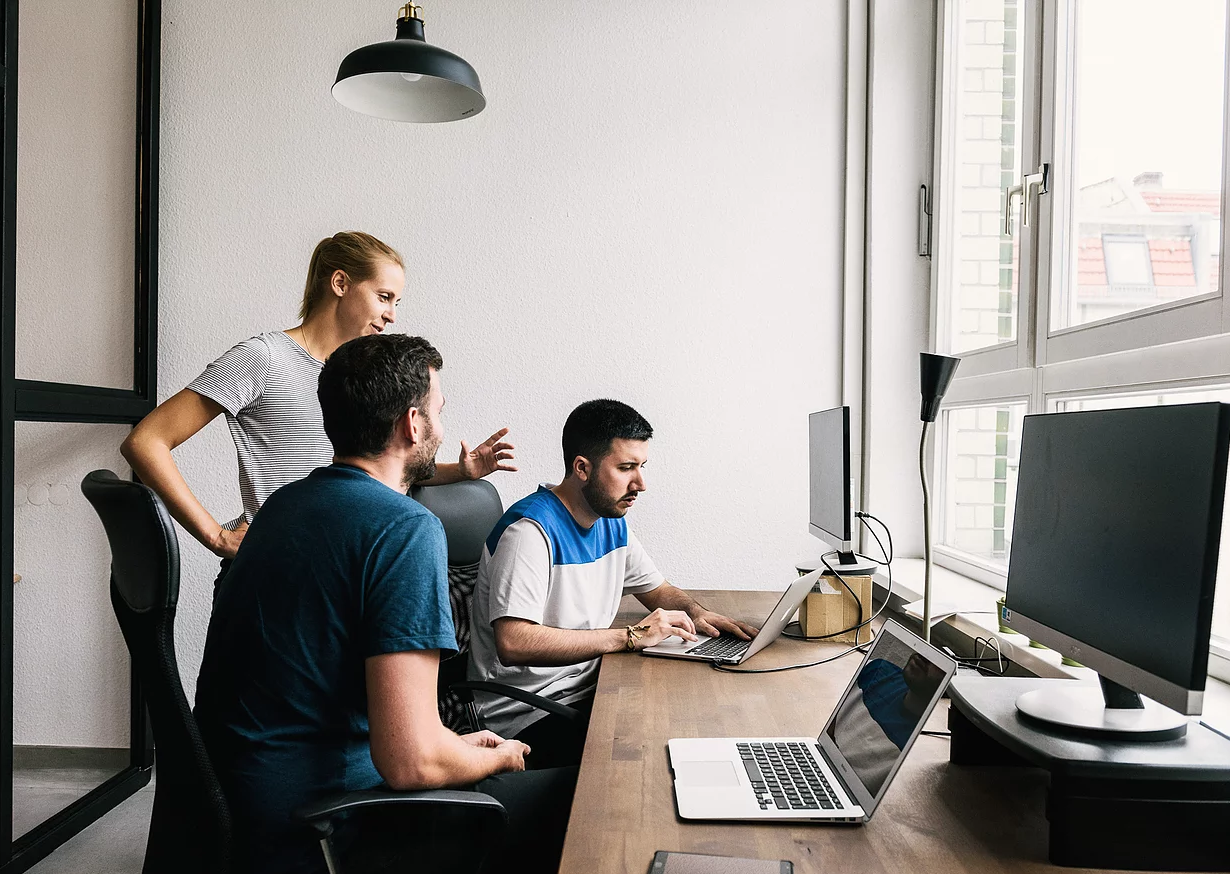 We <3 HeartSpace! Who wouldn't? This space is designed with love and life in mind. It is intended to be a flexible office environment for multi-usage and to tie work closely together with personal life. If you are interested in more than just a place to work, then the thriving community of HeartSpace could be perfect for you. Check out more info on their website.
Please note there are so many other options for co-working spaces in Berlin. If you are interested in finding more, simply check out the list included below for other locations around the city. After all, it's so important to find the space that suits you and your growing company the best!
Pulse space Coworking
co.up
D36 CoWorking
Thunderbolt Colletive
Kreuzwork.berlin
LAUNCH/CO
Weserland
Kottiworx
OS37
Mindspace
The Place Berlin
CO23
b+office
Full Node
ESDIP
Enklave
5Pace
Kiez Büro Werangelstraße
Rent24
Noize Fabrik
Space Shack
Dugnad music & Media workspace
Tuesday coworking
Regus
We're All IN
AMAPOLA
Fritz46
Ahoy Berlin
Guice
Looking for other networking opportunities or want to connect with a fun, smart, socially-minded community? Check out these upcoming events in Berlin.