Design your own piece at the Elvis & Kresse workshop for Social Enterprise Saturday.
If you have ever wanted to design and learn how to make your own Fire & Hide clutch bag, purse, wallet, tote, washbag, cardholder or belt then this is an event you don't want to miss. Elvis & Kresse would love to welcome you to their workshop. Tonge Mill is an incredible piece of history, originally built in 1837 and restored by Elvis & Kresse in 2013. 
Social Saturday is the day to celebrate and raise awareness of social enterprises in towns, cities and villages across the country. A central part of the campaign is encouraging the public to get out and support social enterprises by visiting them, buying from them and learning about the impact they're having.
The Elvis & Kresse Fire & Hide Collection combines stunning rescued leather with our signature decommissioned fire-hose. We rescue leather off-cuts from the production of Burberry leather goods and have recently launched a 5 year partnership with the Burberry Foundation to change the future of leather waste. We have designed a Lego-like system which allows us to transform small, seemingly unusable leather pieces into whole new hides.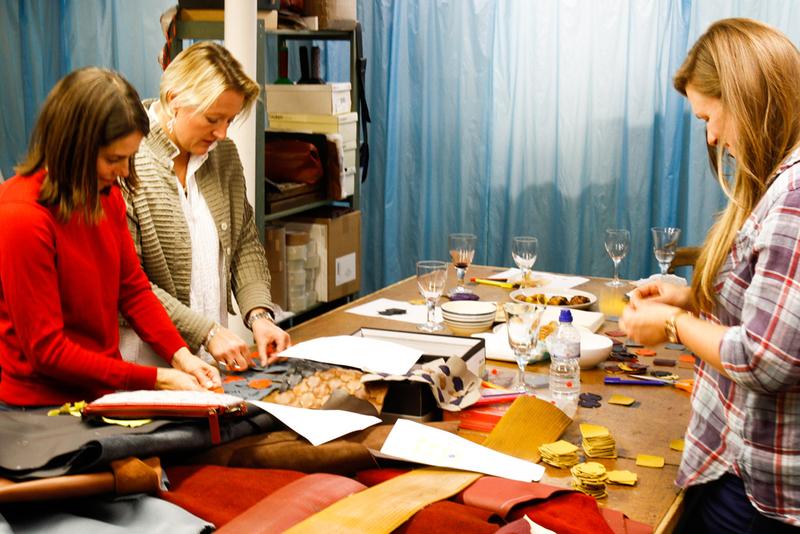 On October 13th we will have a wide selection of leather colours and textures for you to choose from. You will learn how to design and assemble your very own piece. Whatever colour or pattern you choose, it will be entirely your own. The crafts team at Elvis & Kresse will then finish your piece and send it out to you in our wonderful reclaimed packaging. If you would like to combine your workshop with an overnight stay, please do let us know. We will happily organise a stay for you at Tonge Barn, the beautiful 4-star B&B opposite our workshop.
This amazing experience would make an incredible gift too. It includes drinks and nibbles, a chance to meet Elvis & Kresse and a genuine behind the scenes experience with sustainable luxury pioneers. 
50% of the profits from our rescued leather collection are donated to renewable energy projects.
Workshop Details
From 11:00-17:00, 13th October 2018. The timing is up to you but do allow at least 2 hours to complete your item

Tonge Mill, Church Road, Tonge, Kent, ME9 9AP

Prices depend upon the item you make, starting at £90

Places must be booked in advance here or at the link included below
Find out more about how Elvis & Kresse are redefining luxury through the creation of sustainable and ethical products.