Originally published June 2, 2015.
In this interview, we caught up with Thomas Gottschalk, Founder and Managing Director of the social business, Mobisol. Mobisol is a leading social business in the field of solar energy production, providing clean, reliable electricity sources to individuals whose East-African nations face the significant challenge of energy poverty. Here, Gottschalk discusses harnessing the power of the solar revolution to bring about widespread social innovation, the economic and health benefits made possible by access to high-quality, efficient, and affordable energy, and how the creation of a truly viable social business requires not only the fair, low-cost provision of essential goods and services, but also the courage to commit to a novel idea.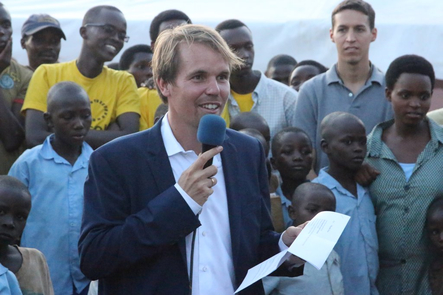 What was your motivation for founding Mobisol?
I want to change the world! The fossil fuel energy paradigm is ecologically suicidal, expensive, and does not deliver electricity to the world's poor. The Mobisol adventure started after I completed my studies in Environmental Engineering and set out on a journey around the world with a solar-powered vehicle for one and a half years. I wanted to demonstrate the effectiveness of solar power to people globally. I was able to see firsthand how many people actually suffer from energy poverty and how the lack of access to clean and reliable energy negatively impacts whole communities. Also, I managed to start building up a network of contacts, including engineers, innovators, financiers and other supporters.
In 2010, Mobisol was born out of the idea to combine two revolutions: the solar revolution - in the course of about ten years, the price of photovoltaic systems has fallen by 90% - and the mobile revolution. Currently, approximately 80 in every 100 adults in Sub-Saharan Africa own a cell phone.
The fact that solar technology is steadily getting cheaper makes the provision of solar products possible in developing countries. Yet high-quality solar systems are still too expensive to purchase outright for low-income customers in developing nations. Mobisol's solar home systems are made affordable by a micro-financed installment plan that is paid off in monthly rates via mobile banking through customers' mobile phones. After paying off the installments, typically over a three-year period, customers own their own personal clean and reliable electricity source to power their household.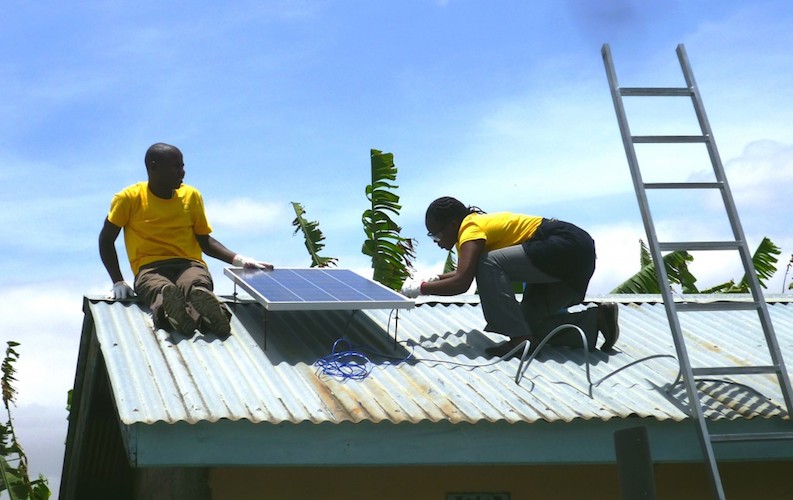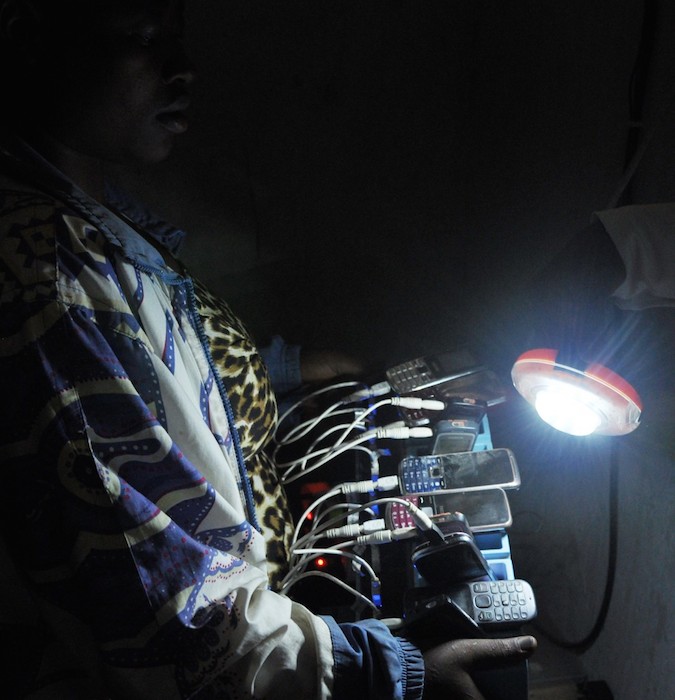 What makes Mobisol an innovative social business?
What makes us an innovative social business is the combination of solar energy provision with microfinance, mobile banking, remote monitoring, and comprehensive maintenance structures. And we create real impact.
Our solar home systems are designed in our Berlin headquarters and are continuously adjusted to local needs in our project countries. In addition to microfinance and mobile payments, another innovation is the solar controller – the 'heart piece' of our solar systems – and the powerful IT solution backing it. Through the GSM modem in the solar controller, information regarding payments and system performance is monitored in live time and stored securely in a web-based interface. This strongly enhances maintenance activities and problem solving as teams in Berlin and Africa can analyze the data online.
The social innovations brought about through clean, efficient and affordable energy are now fully evident: the standard of living of entire households is elevated through electrification, as families can power their radios, TV, laptops and refrigerators. People are no longer exposed to the harmful air pollution of kerosene lamps. Children can study and adults can work at night using clean light.
How do you see technology driving social innovation in the coming 10 years?
Technology is already driving social innovation in developing countries. Mobile phone subscriptions in Africa have increased from 16.5 million in 2000 to more than 650 million today. That enables customers without a bank account to pay off installments via mobile banking services such as M-Pesa. Furthermore, mobile technology and the GSM network allow for remote monitoring and, therefore, improved maintenance.
Through mobile phones, remote communities gain access to the Internet and information services about versatile topics such as maternity and health issues, crop prices, weather forecasts, and severe weather warnings. Access to electricity is a precondition to utilizing those services. The improvements in solar technology enable the provision of high quality systems for competitive prices.
In the years to come, we see many more ways of driving social progress in developing countries making use of solar power. Already now, rural health centres in the Congo are using solar-powered cooling boxes that keep vaccinations and medications at their proper temperature. Medical staffs in Haiti are using solar-powered 3D printers to replicate medical instruments. And kids in Rwanda are learning to navigate the Internet on solar-powered laptops to obtain information in an increasingly interconnected world.
You're Berlin-based, but a lot of your work is carried out on the ground in the developing countries you aim to serve. Does this pose any particular challenges? How do you work together with local governments and stakeholders?
In our pilot phase in 2012, the main challenges were optimizing the technology for the realities of the local markets and the set-up of the maintenance infrastructure. After the first hurdles were taken, our challenge was to find well-trained staff in rural areas in East Africa. This has led to the establishment of the "Mobisol Akademie." Here we train all of our staff, be it employees in our headquarters or sales agents and installation technicians in remote villages. Only with a well-trained staff can we ensure a truly sustainable infrastructure, safe installations, and proper customer service.
To date Mobisol has directly created over 400 stable jobs in East Africa. All of our local sales agents and installation technicians come from the particular rural areas they are working in. Therefore, they are deeply rooted in their local communities and often have excellent knowledge of village, ward, and district structures and local characteristics and preferences, as well as connections to local opinion makers. This is really very important for us to reach our end-users. For Mobisol we need both the expertise of our Berlin-based experts in the fields of engineering, IT, finance, and logistics – and the on-the-ground experience of our teams in Africa.
How do you ensure the long-term sustainability of your solar home systems?
The long-term sustainability of our solar home systems is ensured by a variety of factors: a robust and reliable design adopted to local conditions and realities, high-quality components, free installation and maintenance, and comprehensive customer education and customer service. We offer an extended warranty of three years for our batteries and of 20 years for the panel, as well as three years of free repair service within 48 hours.  Even after that, the maintenance offer can be extended for a small fee. All our systems are installed safely by certified technicians, and all our customers are given a comprehensive introduction to the proper use of their system. Additionally, we offer a toll-free hotline where customers can report any problems or pose questions.
What's been your/Mobisol's greatest achievement? 
Originally, our main aim was to contribute to CO2 mitigation. That we do, of course. However, we are somewhat even more impressed by the huge social impact that access to clean energy brings to people. For example, children can better learn if they have bright LED light and they don't endanger their health by the hazardous fumes of kerosene lamps. People's standard of living is raised substantially with access to electricity. They can now even power laptops, fridges, and entertainment systems. To me, it is a great achievement to see how happy and proud our customers are to comfortably turn on the lights in their home at night in order to work for a few additional hours – or just to listen to or watch the news on TV.
We're also extremely impressed by the economic benefits: one third of our customers operate small shops with their solar systems - they sell cold drinks, charge their neighbors' mobile phones for small fees, or open solar-powered barbershops.
Please share your three most significant takeaways – what advice would you give others who are starting their own social businesses or social projects?
Our first lesson, or piece of advice, would be: don't be afraid to do something new – or enter markets that are new to you – if you're convinced your idea is right. When we founded Mobisol around four years ago, off-grid solar in developing countries was a niche market. Today, comprehensive media coverage and the strong interest of investors means that off-grid electrification is being recognized as a solution to Africa's electricity crisis.
But, and this would be our second lesson, listen to and get to know your customers or target groups. That is, go out to the field to get to know your market and your customers, their specific needs, abilities, and challenges. If the product is reliable and responds to a real need, you will find a huge market of customers willing and able to pay for it – even in areas many people would not have expected.
And for the third lesson: if your product, business model, and team are right, you'll find the financing as well. Even if financing is an initial problem for every social business start-up – if those three factors are solidly working together, investors will follow.
What makes you a changer?
I truly believe that by working together we can radically change the way we live our lives: create a world that's not run on environmentally-damaging fossil fuels and dangerous nuclear power, but rather on clean, efficient, renewable energies.
I also believe that, by taking our customers – the base of the economic pyramid in some of the poorest countries of the world – seriously, we can change a lot as well. We're not an NGO donating to the people, but rather a viable social business providing essential goods and services to people who are ready and able to pay for them... Because they see that access to electricity really makes a difference in their lives.
By providing access to energy we provide communities in rural, off-grid areas in East Africa with the opportunity to become "changers" themselves – by using clean, efficient energy they can live healthier, safer lives and substantially increase their socio-economic opportunities.
I also hope we can change a bit of the (mis)conception of Africa in Europe: the contribution of off-grid electrification solutions shows that "development" must not be a repeat of the environmentally-damaging growth processes of the industrialized countries. Europe can also learn from Africa in this respect.