Tell us about GPPi – what's your core mission?
The Global Public Policy Institute, or GPPi, is a European think tank with a global outlook based in Berlin. Our mission is to improve policymaking germane to challenges that transcend national borders. While we are based in Germany's capital, the team is multi-national, our working language is English and we are supported by a global advisory board.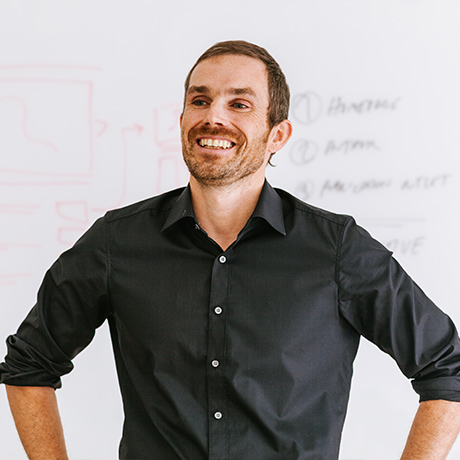 You work in three main areas - research, policy advice and debate. Can you give us an example of how you might tackle one issue across all three working areas?
Take peace operations and post-conflict stabilization. Based on three years of research, we wrote a book on UN peace operations and organizational learning. With that research, we also advised the UN and the German government on related issues. At the same time, we wrote op-eds and engaged in public debates.
GPPi aims to build bridges between academia and practice – how do you facilitate this dialogue? How are findings communicated to the public?
Facilitating dialogue between academia and practice is more a side-effect of our work. In our research, we often build on in-depth interviews with policymakers. Our consulting and debate activities are of course influenced by academic concepts that find their way into the broader public discussion. Through our intensive exchange with practitioners, we also hope to ask more relevant research questions. A lot of our products speak to an expert audience. At the same time, we engage in broader public debates by way of opinion pieces, interviews as well as social media.
How do you work together with social and political entrepreneurs?
First of all, we analyze the work of social and political entrepreneurs. Over the years, we have come in contact with many exciting individuals who pursue new approaches in civil society, business and bureaucracies. We have a lot of respect for these individuals – especially those who try out new approaches in large organizations inherently resistant to experimentation and change.
We also carry out, or partner with others to carry out, dialogue programs that are meant to foster transnational and interdisciplinary cooperation. A great example of this is the Global Governance Futures program. GGF brings together young social and political entrepreneurs from Germany, China, Japan, India and the US to look ahead 10 years and recommend ways to take on global challenges, like climate change, cybersecurity or development.
GPPi has an interesting management approach, in that all managers share responsibility for staff development, fundraising and project development, financial planning, etc. What's the benefit of this model? Is it difficult to maintain?
GPPi's founders started the institute because they enjoyed the prospect of doing meaningful content work while building up an institution with a unique organizational culture, helping to diversify the think tank landscape in Germany and Europe. The only way for managers to still have time for content work is to have a broad management team that shares responsibilities for most cross-cutting decisions, not least those related to our most important asset: people. This comes with its own share of inefficiency at times, but we very much believe this is the best model for us, particularly if combined with investment in communication and editing as well as IT infrastructure, which we have done over the past years by relying on outstanding professionals in these fields.
How is the institute funded?
The institute is financed through project grants and contractual work. Our main funders are various foundations, different European governments, a number of United Nations agencies and the European Commission. The diversity of our financial sources helps us to preserve our intellectual independence and our ability to work across political dividing lines – all prerequisites for fulfilling our mission. To ensure transparency, we indicate our funders in our project outputs, such as reports or conference materials. As a reflection of our non-profit character, we reinvest profits generated by commercial contracts into our research and debate activities. We ensure organizational cohesion through financial solidarity across projects and teams.
This interview was originally published in September, 2015.