Inspired by the options for package-free shopping in other German cities, Hannah decided to pursue her own goal of living as sustainably and waste-free as possible and thus, the idea for Ohne came to life. In this interview, she shares her plans for creating Munich's first package-free grocery store and shares some tips for keeping a zero waste lifestyle fun and easy.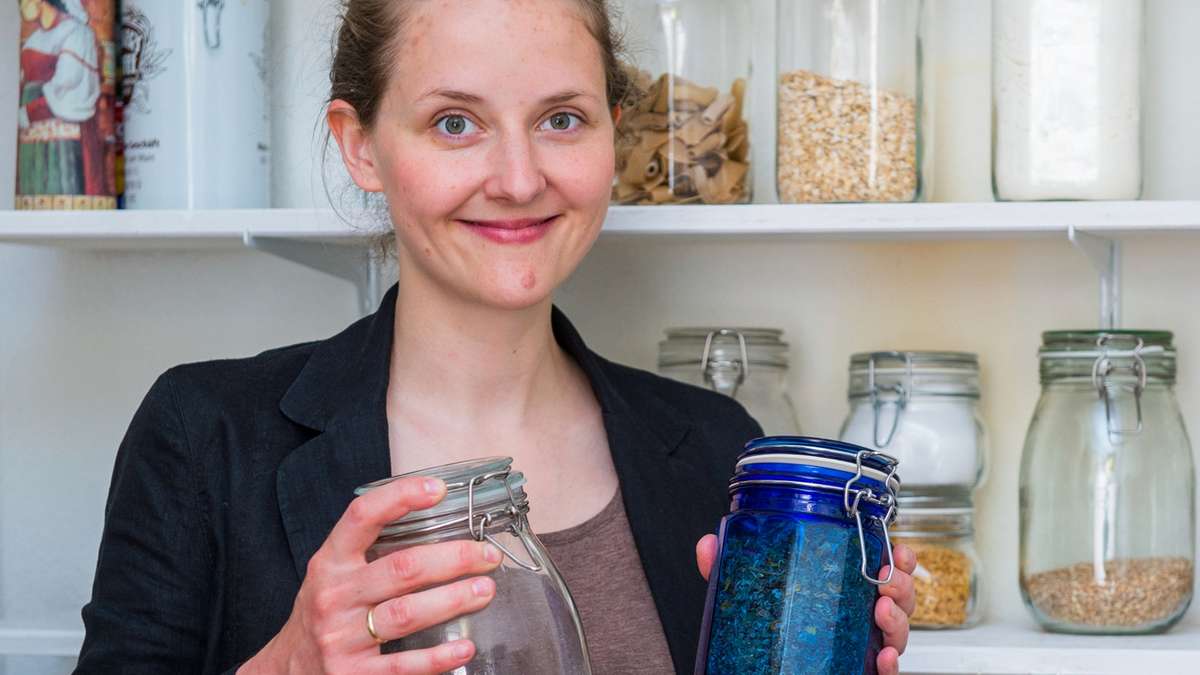 Why have you resolved to live a "Zero Waste" lifestyle? 
When we had our first child 3,5 years ago, we reconsidered our lifestyle and started thinking about different ways to live our lives. We sat at the dinner table imagining what it would be like to live as self supporters or plastic free. However most of these options seemed very complicated to us. We really wanted to turn our way of life into something more sustainable, but we absolutely wanted it to be fun at the same time. When Unverpackt Kiel opened in February 2014, and shortly after that Original-Unverpackt in Berlin got massive coverage, we decided to have another go. We did a lot of research on the subject of Zero Waste and it made so much sense to us. Then we discovered Bea Johnson's Blog and her book and that was it. We had fallen in love with Zero Waste. Since then we have started changing our life and pursuing their goal of living as waste free as possible. It's exciting, great fun and an ongoing process which we enjoy a lot.
What would you recommend to anyone considering adopting a zero waste lifestyle?
Give it a try. My number one question for starters would be: "do I really need this?" Consuming less is automatically a huge step towards Zero Waste.
Are there foods or things you miss? How did you get over that?
Of course! Chocolate bars and sometimes cereals, like cornflakes. Funnily enough you don't crave these things as badly anymore when you haven't consumed them for a while. A few months ago I really wanted Cornflakes though, so I Googled a recipe and made some myself. They were quite nice and the DIY aspect of it all was very satisfying.
Tell us about Ohne – what's the idea behind it?
The idea behind Ohne is to give everybody the possibility to have a package-free shopping experience. By providing such a grocery store, we hope to play a role in reducing the huge amounts of packaging and food waste that our society produces on a daily basis. Yet again, we want the Zero Waste approach to be fun and easy. We don't expect anybody to switch to a completely waste free lifestyle. It would be great if Ohne got people thinking about these matters though.
What are the next steps for Ohne? When can we plan to shop "verpackungsfrei" in Munich?
The next step after a hopefully successful crowdfunding campaign would be to find the perfect location for the shop. If everything works out the way we hope it does, Ohne will open its doors for you at the end of 2015.
So you're currently crowdfunding with Ohne on Startnext – how was the crowdfunding process different from what you'd expected?
It's been our first crowdfunding experience, so I didn't really have any expectations. I must say that I am pretty amazed by the amount of friendly and encouraging people who have contacted us so far. The interest and the exchange that has come with the campaign is great.
What are three learnings you'd like to share with anyone who is considering crowdfunding?
Network.
Network.
Network.