Berlin has a number of excellent organizations that are dedicated to advocating for the protection of human rights. We've put together this guide to human rights jobs in Berlin to help make your search a little easier.
Visit our jobs page to find all the current openings for human rights jobs in Berlin. 
Human Rights Jobs in Berlin

Berlin has a large number of excellent organizations that are dedicated to advocating for the protection of human rights. We've put together this guide to human rights jobs in Berlin to help make your job search a little easier.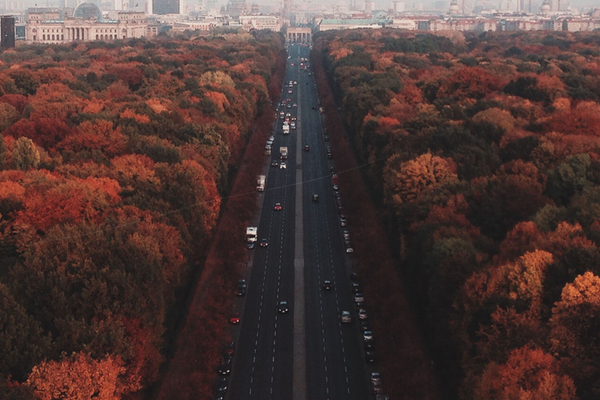 HUMAN RIGHTS JOBS IN BERLIN 
A good place to start - Amnesty International has long been a leader in the campaign to end grave abuses of human rights. If you love to combine campaigning with activism, Amnesty might just be mecca for you. The German Sekretariat is based here in Berlin, meaning they regularly have job and internship openings. (German is required for most positions.)
This one is perfect for the lawyers and legal experts out there. The European Center for Constitutional and Human Rights (ECCHR) is a non-profit legal and educational organization dedicated to protecting civil and human rights throughout Europe. ECCHR uses strategic ligation to hold state and non-state actors accountable for upholding rights guaranteed by the Universal Declaration of Human Rights. They also accept pro bono legal work, in case you want to contribute your time.
The Heinrich-Böll Stiftung is the Green Party-friendly foundation which focuses its activities on promoting democracy and tolerance as well as the equal rights and opportunities of all people, regardless of sexual orientation, religion, ethnic or national background. They have up to 47 million EUR budget per year so are one of the bigger Berlin employers in this area.
The Friedrich-Ebert-Stiftung is the SPD-friendly foundation. Its Global Policy and Development department provides a platform for discussion and consultation on the topics of globalization, global peace and security policy, human rights, international trade union policy, gender and social justice. Slightly more politically focused, it's a great place for those looking to put their social sciences, law or economics degree to work. They also have regular internships openings. There are also several other foundations affiliated with Germany's main political parties, including the Rosa-Luxemburg Stiftung, Konrad-Adenauer Stiftung and the Hans-Seidel-Stiftung.
The Friedrich Naumann Foundation for Freedom (FNF) is the FDP-friendly foundation that promotes liberal democracy, rule of law, economic freedom and respect for human rights. In Germany FNF provides forums, mostly for the young generation, to exchange information and experiences in present-day contexts. A main focus is to promote civic education and inspire citizens to take part in the democratic processes. Working hand-in-hand with its local partner organisations, the Foundation provides policy consultation as well as educational programmes for interested members of the general public, NGOs and governmental agencies in more than 60 countries worldwide. In so doing, it aims to contribute towards a freer, more peaceful and more open world society where people live freely and in peace.
The Flüchtlingsrat Berlin is a network of engaged groups and people advocating for the rights of refugees. Though much is done on a voluntary basis, it's a good place to get an overview of the different actors and organizations aligned with refugee rights. 
The Global Public Policy Institute (GPPi) is an independent think tank based in Berlin. Their mission is to develop innovative strategies for effective and accountable governance and to achieve lasting impact at the interface of the public sector, business and civil society through research, consulting and debate. If you think you've got outstanding analytical skills and international experience, this might be the place for you.
Human Rights Watch is a research-based organization that defends the human rights of people around the world. Their yearly Human Rights Watch Report is a key player in exposing human rights violations around the world. Though their office in Berlin is quite small, occasionally a dream job pops up. Though the competition is stiff, someone's gotta get the job!
Ranging from conducting research, to giving policy recommendations, to educating on human rights, the Institut für Menschenrechte undertakes a wide range of activities, all dedicated to preventing human rights violations in Germany and beyond. The Institut is a key player in Germany's human rights scene.
The mission of TGEU is to improve the living conditions of transgender people all over Europe and to represent trans people throughout Europe. In addition to raising awareness, they also aim to educate and advise on transgender issues. Transgender Europe is run 100% on volunteer fuel – they don't have any paid positions. But you can donate your time and skills if you believe in their mission!
Calling all consultants. TwentyFifty is a values based consultancy firm. What does that mean? It means they work with major multinationals on strategy, leadership and organizational change to turn commitments to respect, human rights and sustainability into practice. A London-based company, they also have offices in Berlin and regularly hire consultants on a project basis.
The WFD advocates and works for social justice, the observation and implementation of human rights, equal support of both women and men in development processes as well as sustainable economic and agricultural activities which preserve natural resources. They run projects all over the world, ranging from human rights to education to HIV awareness and prevention. If going into the field isn't for you, they have offices here in Berlin where they regularly hire new staff.
The WZB Berlin Social Science Center conducts basic research with a focus on problems of modern societies in a globalized world. The research is theory-based, problem-oriented, often long-term and mostly based on international comparisons. Research areas include society and economic dynamics, international politics and law, as well as migration and diversity. If you're a social scientist interested in problems of modern societies, there's a good chance the WZB will have something that meets your fancy.
Who did we miss? Tell us and we'll add it the guide.
Originally published July 14, 2015