Looking for a job can be tough. Especially if you're looking in a niche market! Luckily, there are actually A LOT of organizations that offer green jobs in Berlin.
Green Jobs in Berlin

There are a number of Berlin-based NGOs, nonprofits, social businesses, think-tanks and agencies that work in the field of environment, climate change or sustainability. In this guide, we've rounded up many of them so that you can more easily find green jobs and sustainability jobs in Berlin. 
If we've missed any organizations, please let us know and we'll update this list. Check out all of our current green jobs here.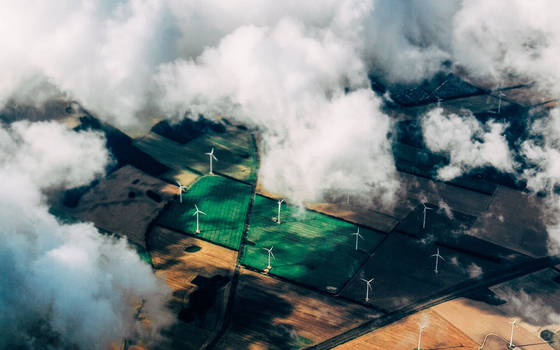 **********************************************
adelphi is a leading think tank for policy analysis and strategy consulting, offering creative solutions and services on global environment and development.
The "Renewable Energies Agency" communicates the most important advantages of a sustainable energy supply on the basis of renewable energy. These include security of supply, innovation, employment, export potential, climate protection and the conservation of resources.
 Every year, literally TONS of apples go to waste in the Berlin area. Apfelschätze seeks to rescue these fruits from becoming food waste - they then donate the fruit and create delicious juices out of them.
Shopping for a better world? You can with Bonsum! Bonsum is a Berlin-based social business that has developed search engine for sustainable online shopping.
One of largest development organizations, Brot für die Welt also often has field positions that work in the area of sustainable development.
Known for its revolutionary solar charger, they're also gearing up to launch a green app that rewards sustainable behavior. Super for anyone interested in sustainability – they often have some great opening for techies.
The name pretty much sums it up. They provide scientific/policy advice and support to other initiatives and stakeholders, including governments, international organizations, NGOs, and the private sector in order prevent dangerous climate change.
 Climate-KIC is Europe's largest public-private innovation partnership focused on climate innovation to mitigate and adapt to climate change. If you're a student, you can also apply to one of their programs!
This social business is all about coffee. But not just any coffee. They manage and seek to improve all stages of coffee trade. Fairness, transparency and partnership are cornerstones of their daily business so that our morning routine becomes more fair and sustainable. A dream job for caffeine junkies.
CDP, the Carbon Disclosure Project, works with companies and governments to measure and report on their carbon emissions.
The Ecologic Institute is science and policy center for a more sustainable world. Their main focus is environmental research, with topics ranging from urban gardening in Berlin to climate change adaptation in coastal regions.
This is a CO2-neutral search engine that donates 80% of its income to a tree planting program in Brazil. Tech startup with a heart. What could be more Berlin than that!
Traditional porter-potties and Dixie toilets? We're sick of that sh**. EcoToiletten has developed an environmentally friendly portable compost toilet.
FNG promotes sustainable investment in Germany in beyond. They provide information aimed to create public awareness and drive policy and legal frameworks.
The GIZ works in the field of international cooperation - at any given time they have a range of projects running that aim for sustainable development. They also work closely with the German Government in supporting their objectives in the field.
Greenpeace is a leading independent campaigning organization that uses peaceful direct action and creative communication to expose global environmental threats.
Grüne Jugend is the political youth organization of the german Party Bündnis 90/ Die Grünen. They work in all 16 regions of Germany and organize a Green youth conference twice a year. They also organize educational activities surrounding topics of environment, gender, peace, racism and economy.
The Heinrich-Böll Stiftung is the Green Party-friendly foundation which focuses its activities on promoting democracy and tolerance as well as the equal rights and opportunities of all people, regardless of sexual orientation, religion, ethnic or national background. They have up to 47 million EUR budget per year so are one of the bigger Berlin employers in this area.
The Institute for Advanced Sustainability Studies is a Potsdam-based research institution. In additional to administration positions, they also regularly have openings for research positions, including many post-doc positions. Should you be looking to flex your research muscles, this is the place for you.
The global action platform for international civil society organizations (ICSOs) to learn from each other, exchange information and initiate collective action. They have a diverse range of projects and occasionally also have openings in the field of sustainability. Great for getting your foot in the door!
​​​​​​​A social business and global project addressing the need for light in a sustainable way that benefits communities without electricity, creates local jobs, and generates local profits. They basically sell the lovely solar lamps designed by artist Olafur Eliasson. Which means hipster points for an internship here!
Milk the Sun offers an independent, international marketplace with a variety of services relating to solar PV. These include insurance, technical company management and legal counsel, among others. They are concerning with promoting the use of renewable energies.
​​​​​​​Mobisol combines solar energy with an affordable payment plan via mobile phone, comprehensive customer service and innovative remote monitoring technology. The Berlin-based company offers low-income customers in developing nations quality solar home systems that are a clean alternative to unhealthy, environmentally harmful, and expensive fossil fuels.
NABU's main objectives are the preservation of habitats and biodiversity, the promotion of sustainability in agriculture, forest management and water supply and distribution, as well as to enhance the significance of nature conservation in society.
The NEXT ORGANIC BERLIN is a specialized food fair that showcases high-quality food and beverages that have been produced as responsibly and sustainably as possible. Next Organic seeks to make food processes more transparent and sustainable.
Berlin's first grocery store that only sells food without packaging. A super successful concept from the USA, it was only a matter time of time before it hopped the pond.
Oxfam is global aid and development charity that seeks to fight global poverty. With a range of projects running at any given time, there's a good chance you'll find something in the fields of environment and sustainable development.
Why buy your own when you can share it? Paul Camper is a social business that's making camper sharing easy. Sharing is caring. <3
SEED supports innovative small-scale and locally driven entrepreneurs around the globe who integrate social, sustainable and environmental benefits into their business model. It's essentially a global network of organizations committed to social business and sustainable development.
​​​​​​​Bees, bees, bees. They're critical to our ecosystem and yet they're dying off at rapid rates. This social business has a developed a "Bee Box" that lets urban dwellers give bees a home - whether on their balcony, rooftop or terrace.
Plastic is so yesterday! This social business has developed fully-customizable glass bottles that are aimed to help water drinkers kick their plastic habit.
Interested in evaluating companies to check their sustainability rankings? Then this platform for sustainable investment might be for you. They offer services ranging from certification to identification of sustainable investment opportunities.
The climate-friendly way to transport goods. This new startup has developed a electric bike mobile that allows businesses to transport their goods with zero CO2 foot print.
​​​​​​​This is a partner of Transparency International and was formed as a response to increasing concerns among water and anti-corruption stakeholders over corruption in the water sector. Fantastic for those looking to put their environmental management degrees to work.
The sustainable marketplace! The WeGreen "ampel" rates how sustainable each product is, so you can make more informed decisions about the products you buy when shopping online.
WWF protects endangered wildlife and environments, tackles climate change and promotes sustainable use of resources.
***************************
Check out all of our current green jobs and sign up for our newsletter to receive the latest jobs into your inbox once a week.
Originally published March 28, 2016 
Updated June 2017