So, you've landed the job of your dreams! You've started at a non-profit organisation that supports a cause you passionately believe in. There's just one problem: You need to find a whole lot more people to share your passion if you want to make effective change, and you need to do it on a shoestring budget. It's an all too common problem across the whole sector: How do you get a great deal done on a very small budget? Marketing your organisation or cause is no exception.
Non-profit organisations face unique challenges when it comes to marketing. They may lack staff with specific expertise or skills, have difficulties estimating human resources due to reliance on volunteer labour, have inconsistent funding sources, or want to concentrate on their main focus and not on marketing. There are also ethical, privacy and security considerations that need to be taken into account, depending on the organisation's field of work.
However, marketing is crucial to develop support networks of donors and volunteers, to raise awareness of important issues, to campaign for change and find support for petitions or crowdfunding endeavours, and to provide feedback to the community.
There's no easy way to achieve all of these aims, but there are relatively clever and effective methods you can use. It's important to play it smart and stay lean in your marketing efforts, and this means identifying efficient, low resource and/or time commitment ways to communicate with your target audience, community and supporters. To do this you need to make a realistic and conservative assessment of the resources you have available and how much you can achieve with them, but also be creative in how you put the resources you do have to work. For example, how do you make the best use of a volunteer who has only 1 or 2 hours a week to contribute?
The aim of this article is to give you a quick overview of how you can approach developing a strategy that suits your organisation's needs and resources for marketing on a low budget.
Identify your main message and point of interest
Find your target audience online and offline
Take stock of your resources
Develop your network and community
Review and refine your strategy
Step One: Identify your main message and point of interest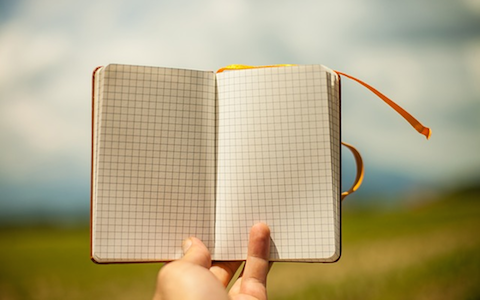 Marketing is all about communication and outreach. Before you can attract anyone else to your cause, you need to be very clear in your own mind on what the goals of your organisation are. You should be able to express this in three sentences or less:
What is the problem or current situation that needs changing?
What is the solution you are proposing?
What do you need from your listener to achieve that goal?
It's also important to refine your understanding of why people would be interested in your work. You may feel passionate about the issue, but others may lack the proper context to see its importance.
Once you are clear on these ideas, it's easier to stay "on message" in all your marketing attempts. It's important to regularly repeat a clear, consistent and simple message if you want to cut through all the "noise" of the mainstream and social media. It also helps you avoid wasting time communicating ideas that aren't relevant for your cause. It might help to write these key ideas down and have them visible in your office where staff can see it while drafting newsletter, social media posts or press releases.
Step Two: Find your target audience online and offline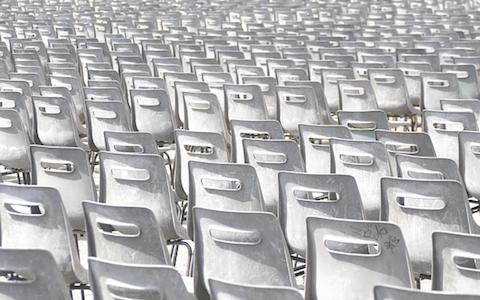 Now it's time to think about what audience you want to reach with your marketing efforts. You should consider what sorts of people are likely to be interested in your work. You should also think about what you want people to do after hearing your marketing message: Do you want them to volunteer their time, donate money, sign petitions or raise awareness by engaging with their networks? It can help to write a short paragraph describing one or two "ideal" supporters that you would like to reach. That way you can have them in mind when you are developing your marketing content.
Once you are clear about your audience, spend some time researching how you can find them online and offline. Social media is a great option, but it's easy to get lost on big platforms such as Facebook and Twitter.
Research the demographics of different social networks and pick one or two to focus your efforts on. For example, if you have a lot of photos to share, you might consider Pinterest or Instagram as viable alternatives to Facebook – and pick Instagram if your audience was younger, Pinterest for a slightly older crowd.
It's also worthwhile to find blog or forum sites that are relevant to your field and approach the site owner to see if you can publish an article about your organisation or form a partnership in some other way in order to communicate with their audience. Their readership may be quite small and niche, but if they are highly focused it's well worth your time. For example, if you run campaigns that focus on getting local people engaged in cleaning up parks and gardens, engaging with websites that cater to an audience of local people into outdoor activities, such as a running group, is a great place to start.
Events are another great way to get your message out there, as is partnering with similar organisations and sharing information about both to each of your audiences.
Step Three: Take stock of your resources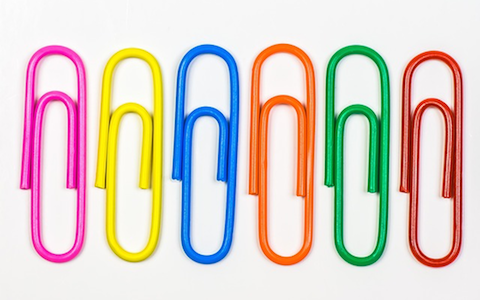 The next step is to assess what financial and human resources you have available to put into your marketing efforts. If you have a regular budget available, you can consider using avenues such as Google Adwords, Facebook advertising, banner advertising, or buying advertising space in email newsletters. Otherwise you will need to focus on non-paid channels such as social media posts, blogs, and email newsletters.
There are also a number of free tools you can use, such as Dropbox or Google Drive for sharing content with your team, Hootsuite for scheduling your social media posts, or MailChimp for email newsletters. Decide which you will use and sign up for accounts where necessary. Many of these services offer free accounts that are limited in their functionality, but still very useful.
Draw up a list of tasks that need to be completed and assign them to various people in your organisation or to volunteers. Try to break tasks down so they can be effectively managed with only a few hours of input each week. A sample list of tasks might include:
Writing a short article about each event you hold
Managing the email newsletter layout and being responsible for organizing content
Maintaining a content repository on Dropbox, Google Drive or similar with material for social media posts (images, a writing style guide, etc.)
Writing press releases
Contacting blogs, websites and news outlets and maintaining a spreadsheet of that information
Photography
Videography
Social media ambassadors – supporters who like and share your social media activity regularly
At this point you should also take stock of any ethical considerations related to your field. If there are certain materials that should not be published, such as photos of clients or children, write down strict guidelines and make sure your whole team is aware of them.
Step Four: Develop your network and community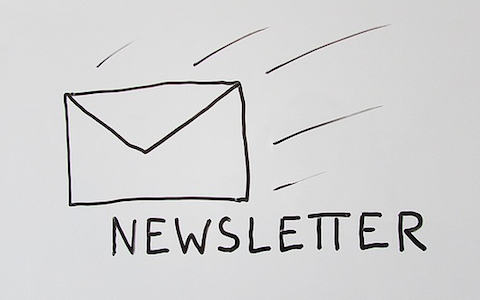 Once you are clear on your strategy and resources, it's time to implement! The important thing is to be consistent in your marketing efforts – it's better to publish less often, but regularly, to your blog, email newsletter and social media. Email newsletters are probably the most important tool. Regularly post links to your sign up form to gradually build your email list. This may feel "spammy", but it is fine if people are interested and want to stay informed about what your organisation is doing. As a general rule, 80% of your posts should be informative (e.g. news, photos from events) and 20% should be promotional (e.g. "sign up to our email list", "donate here", "sign our petition").
While it can be time consuming to create all the "content" needed to feed the social media beast, try to incorporate it into your daily activities as much as possible, such as making the time to take a photo of any meetings or events you attend. Photos and video don't need to be at a professional level – any photos are better than none. Sometimes simple shots made with a smartphone camera have the most reach because they give a genuine insight into your daily activities.
Another good technique is to repurpose other written materials you have, such as grant applications or training documents, into interesting information for your blog or newsletter. Remember, not everyone will know as much about the field as you, and it's always great to share basic or background information.
Include a mix of information about your organisation, related news (such as changes to the law), similar organisations, and specific requests such as to sign a petition. Don't be afraid to repeat yourself – you need to cut through the noise with your message.
If you have a specific campaign, such as a crowdfunding attempt, then you should let your regular supporters know it is coming up. Build interest and excitement, and let your closest supporters know when they need to share and pass on your information for the greatest impact. When your campaign is ready to start, post about it to your social networks and email contacts and publish blog, articles and press releases simultaneously to generate momentum.
Step Five: Review and refine your strategy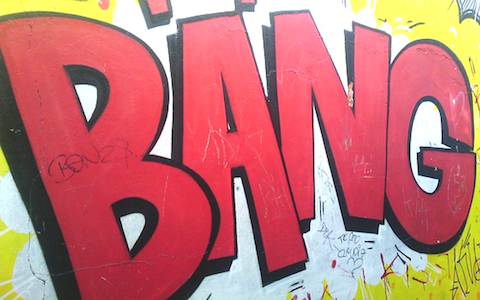 It's important to take stock of your marketing efforts regularly. If you're on a tiny budget, this may only be once per year, however you should review the decisions you made about your message and audience, look at what steps you took, and determine which were effective and which weren't. Try to keep some records of how your campaigns go – platforms such as MailChimp or Facebook Pages have good analytics tools to measure engagement in the form of likes or opened emails, for example.
Don't waste time pursuing methods that aren't working for you – even if they seem to work for others. You might simply not have the time or resources to commit to making them work, or you might not have found the right network or communication channel for your audience.
On the other hand, try to identify what was the key factor in successful campaigns, and attempt to replicate or improve on them. Don't be afraid to experiment with new techniques, and most importantly, be genuine and have fun!
About the Author
Melanie Thewlis is a co-founder of Little Web Giants, an online marketing and web development consultancy based in Berlin and Melbourne. She has a diverse range of professional experience working with not for profit organisations, including Friends of the Earth, UK Tar Sands Network, Stiftung Bürgermut, Humboldt University, Stadtbienen e.V. and Melbourne Montessori School. Melanie provides regular free of charge consulting sessions to the non-profit sector at Betterplace Stammtisch and Social Media Sprechstunde events.
This article was originally published January 1, 2015.