It all began 10 years ago, in a small coastal village in Madagascar. Alasdair Harris, an avid conservationist, began to prototype a simple conservation model aimed at building sustainable coastal communities. In a time where global fish stocks are collapsing, and both coastal regions and the local communities dependent on them are at risk, Alasdair saw a solution where conservation didn't need to be about taking less. 
The model, where he encouraged residents to take charge of their local fishery by sectioning off small portions of their octopus-fishing area for a designated period of time, proved to be successful. Today this conservation model has grown into Blue Ventures and Alasdair's work has landed him the highly prestigious 2015 Skoll Award for Social Entrepreneurship. 
Over the years, Blue Ventures has replicated this model along thousands of miles of coastline along the Indian Ocean. Beyond managing fisheries, Blue Ventures has integrated family planning and health services into its livelihoods and conservation work, showing the world that protecting the ocean can and should go hand-in-hand with improving lives.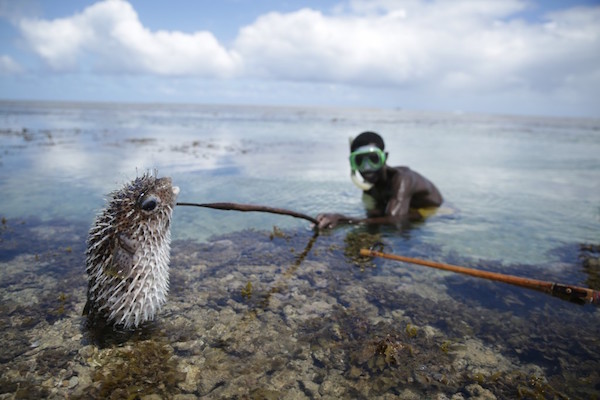 Copyright Blue Ventures / Gabriel Diamond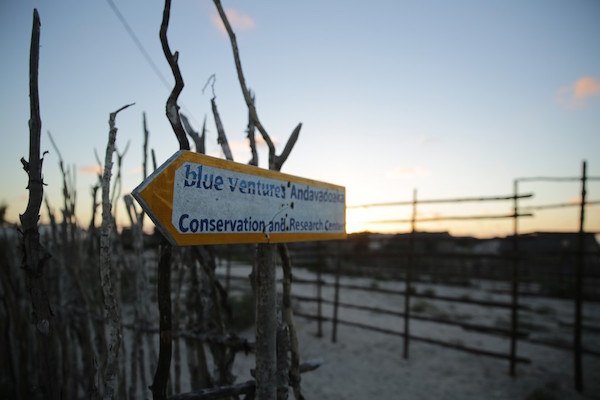 Copyright Blue Ventures / Gabriel Diamond
What was your motivation for starting Blue Ventures?
As a student I revelled in learning about the wonders of natural history. But, I also learned of the horrors our species is unleashing on the natural world - the devastation that we're causing to ecosystems and environments, many of which are unprecedented on geological timescales. The stark reality of the true global cost of humanity's assault on nature was clear; many of us would walk out of lectures simply stunned at the enormity of the problems we're facing. And that was ten years ago, a period in which we've done very little to alter the forlorn trajectory we're on. The stark truth of our predicament is clear: ours is the last generation that has the opportunity to avoid mass extinction. We have no moral alternative but to act.
" Protecting the ocean can, and should, go hand-in-hand with improving lives."
You've called yourself "a reluctant social entrepreneur," why?
Ten years ago a career in conservation seemed to be about counting animals and plants in wonderful natural environments. That's what I trained for - imagining endless days surveying coral reefs on remote ocean atolls. Well, I did a bit of that during my PhD, but as it happens I couldn't have got it more wrong. Conservation today is still grounded in science, but above all else it's about people: their interaction with markets, consumer behaviour, livelihoods and daily needs. To tackle the real challenges we're facing, I had work with people, and build an organisation to sustain our efforts. This meant getting out of the water and cutting my teeth as an entrepreneur.
Your website notes that most marine conservation efforts fail - why is this? How did you overcome this universal challenge? 
By declaring areas of ocean permanently off-limits to fishing, we repeatedly put conservation at loggerheads with the needs of coastal communities, disenfranchising those who depend on fisheries for their livelihoods. For many of the 1.4 billion people who live around tropical coasts, forgoing fishing in protected areas simply represents too severe an economic sacrifice to be a viable long-term solution.
A decade ago, we set about trying to solve this conservation conundrum. We began working with coastal communities in south-western Madagascar to develop an approach that would return meaningful economic benefits in timeframes that worked for fishers, that would protect marine biodiversity, improve food security and inspire local leadership. And to help achieve this, we turned to an unlikely eight-legged ally.
Octopus is one of the region's most important stocks, fished by women and men alike, and sold to lucrative export markets. Seafood companies regularly transport catches from some of the Indian Ocean's most remote villages all the way to restaurants and supermarket shelves in southern Europe.
In 2004, with concern about overharvesting this vital resource mounting, we supported one village to close a small part of its octopus fishing area for a few months, to see whether this might boost catches. When the closed site was reopened to fishing, the community saw a dramatic increase in both octopus landings and fisher incomes, thanks to the incredibly rapid growth rates of the reef octopus.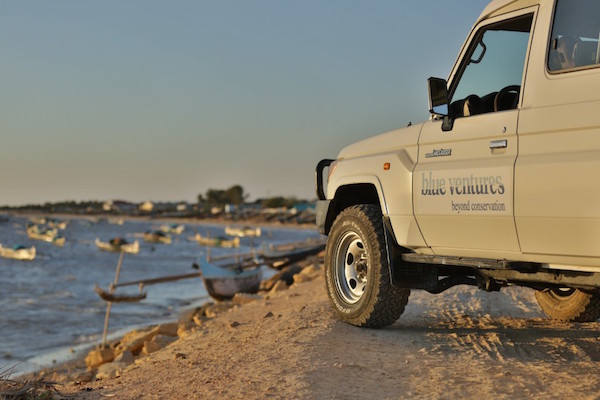 Copyright Blue Ventures / Gabriel Diamond
What was the initial response from community members in these villages, and has it changed over time? 
In Madagascar, this approach has gone viral, inspiring a grassroots revolution in fisheries management that has seen more than 250 closures to date. It's also inspired new fishery policy, and has been replicated by the neighbouring Mauritian island of Rodrigues annually since 2012, and by the Tanzanian island of Pemba in 2015.
Our research into the effectiveness of the closures has shown that they can improve catches, boost income, and build sustained community support for local marine conservation. The study, an analysis of eight years of closures, found that octopus landings from closure sites increased by more than 700% in the month following the lifting of a closure, boosting the catch per fisher per day by almost 90% over the same period. On average, communities discovered that 1 dollar's worth of octopus left in the ocean had grown to $1.81 by the end of a closure.
The success of this approach has sparked interest in more ambitious marine conservation initiatives. Many communities in Madagascar are moving on to establish and oversee Locally Managed Marine Areas (LMMAs), blending permanent reserves and customary laws banning destructive fishing practices to help protect marine biodiversity and rebuild fish stocks.
Madagascar's growing LMMA network now covers over 11% of the island's seabed, and is championed at the highest levels of government. At the World Parks Congress in Sydney in November 2014, the President of Madagascar committed to tripling the country's marine protected area coverage, with a special emphasis on community-centred approaches.
How are you funded, or what is your business model?
We're funded through a hybrid model of business and philanthropy. Our marine conservation expeditions business, Blue Ventures Expeditions, runs educational volunteer expeditions to our field sites around the world, supporting data collection and covering some of the costs associated with our work. Any profits made are reinvested in our core charity, Blue Ventures Conservation, which also fundraises for conservation projects - mostly through foundations, donor agencies, and partner NGOs.
How do you measure your social and environmental impact?
All our conservation programmes are grounded in science. Whether it's monitoring fisheries landings, coral reefs, mangrove forests, or the communities that we work with, it's critical that we can monitor and evaluate the effectiveness of our work. We have high standards and are not afraid to be self critical - if the data show that something isn't working, we change tack until we're on the right course.
Please share the two most significant lessons you have learned - what advice would you give to other social entrepreneurs?
Culture trumps strategy. The culture and values of an organisation are absolutely sacred, and should never be compromised. Never underestimate the degree to which partners and colleagues are invested in these values. Although values may not seem as important as the bottomless inbox and day-to-day operations, 'what we believe' and 'how we work' are ultimately what bring and hold teams together.
Relationships are key. Behind every partnership and collaboration are real people. Take time to invest in building your network, supporting others, and nurturing lasting relationships.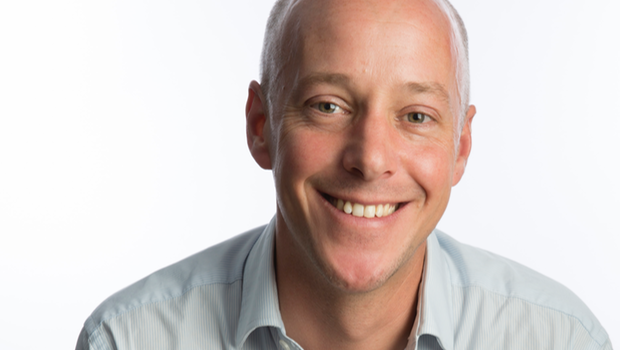 Copyright Blue Ventures / Gabriel Diamond
Questions, thoughts, comments? You can get in touch with Alasdair via Twitter or reach out to Blue Ventures here. 
This article was originally published In December 2015.