#sponsored
Edda Kruse Rosset, co-founder of Kaospilot+ Berlin, tells us about their latest program, the Berlin Residency (which will take place from October 7th - November 7th, 2021) and how her own educational journey with the Kaospilots has given her the confidence to navigate complexity and uncertainty.
Hi Edda, tell us what the Berlin Residency is about!
Our new one-month long residency program in Berlin invites participants to work on their own projects while being supported and surrounded by a community of creatives, practitioners, students, and visionaries. The intention is to explore one's leadership skills, develop and challenge oneself and one's work. Participants practice their leadership skills and expand their toolbox as change-makers.
Residents apply with a project or project idea and spend four intense weeks developing it, while we support them with regular milestones to stay on track, as well as with leadership and community workshops. 
As Kaospilot learning formats are community-based, there will be a lot of peer-to-peer learning. We will have a unique setting, as 70 Kaospilot students from Denmark will be based in Berlin in the fall, so residents will get to work with them as well. The program is in English.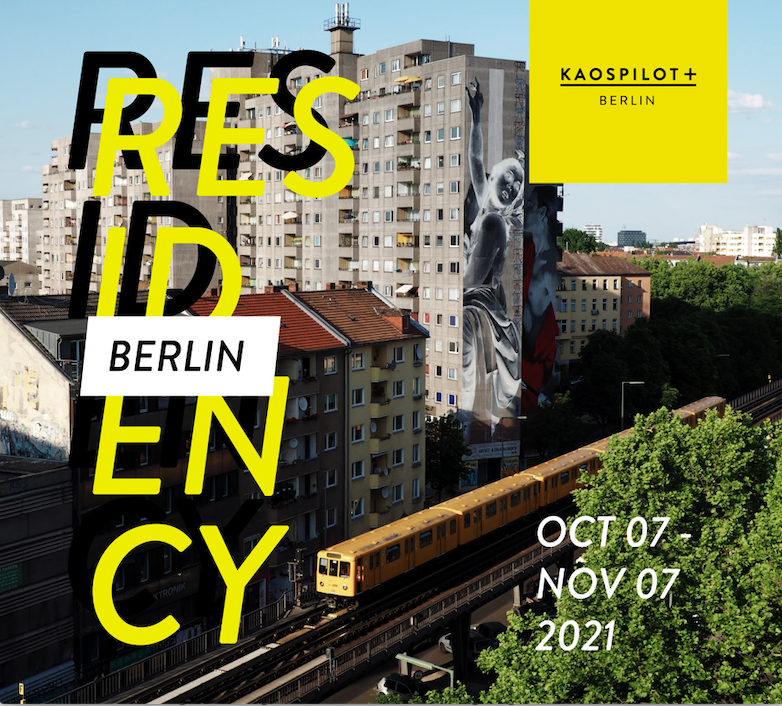 Why did you decide to set it up?
We believe that learning should be experience-based, and therefore want to offer the possibility of immersion in how we work, learn, and co-create at the Kaospilots. This is what the Berlin Residency invites you to do.
Often we might have ideas, but never take the time to work on them, or we need a break from our daily lives, maybe to make a change. Taking time to work on something meaningful to you while practicing new skills, and starting to take action can be challenging - therefore our program is an invitation to get started while belonging to a community of practitioners who are on a similar journey.
Kaospilot+ Berlin seeks to be a platform for new connections and interactions, between the Kaospilot community and people based in Berlin or visiting, all eager to create a positive impact.
Who is the residency for?
We are looking for individuals who are excited to create change, who want to challenge the status quo, and who are willing to do their part in making the world a better place. We are looking for makers, activists, optimists, doers, rebels, creatives, and out-of-the-box thinkers. We embrace diversity and encourage anyone to apply regardless of race, color, religious creed, sex, gender, national origin, citizenship status, age, physical or mental disability, sexual orientation, marital or parental status.
Being part of the first residency cohort at our Kaospilot+ Berlin campus is a unique chance to shape the Kaospilot+ Berlin educational platform that is still in its early stages in Berlin. We hope that our residents will take the agency to co-create & shape what our community will become in the future together with us!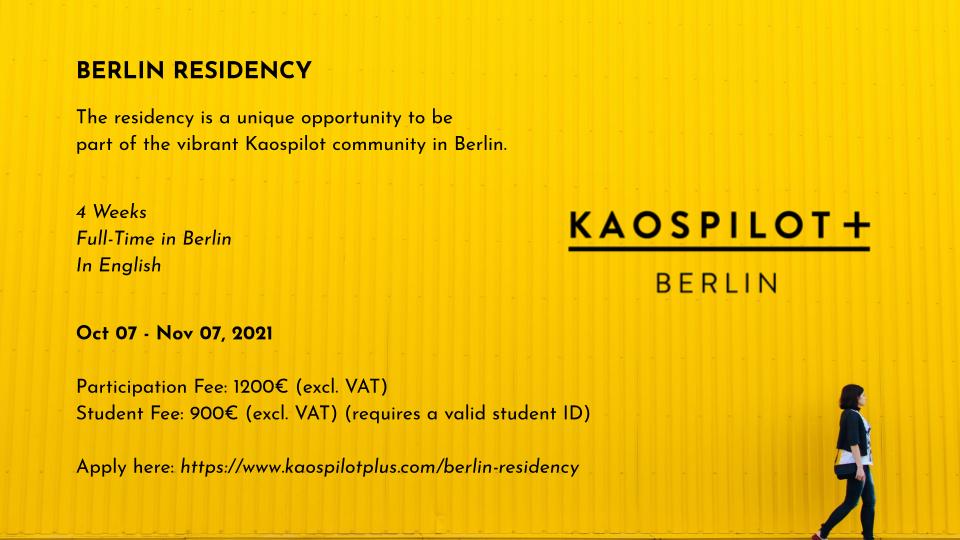 How has your Kaospilot education affected you?
Kaospilot's philosophy is amongst other things based on embracing uncertainty and complexity and trying to navigate rather than resist it. To me, that means learning to accept that you never know what will happen next, what the outcome of a creative process precisely will be, and not give up when you face a challenge. This is not always easy and it takes time.
Not working according to a recipe and trying to be self-reliant also means I have to learn to sometimes let go and still love myself despite my limitations.
I became more confident in processes where I can't control the outcomes and I am always trying my best to navigate towards the desired direction, with the openness to change direction if needed, privately and professionally. To befriend the uncertain and to do it with others in the context of organizations and projects is definitely something I practiced throughout my time with Kaospilot.
No one holds all responses to the challenges that our planet and societies are facing today so we need to try our way forward in collaborative initiatives. The courage and confidence to pursue that is something I've discovered and that I hope the Berlin Residency can give you a taste of that too.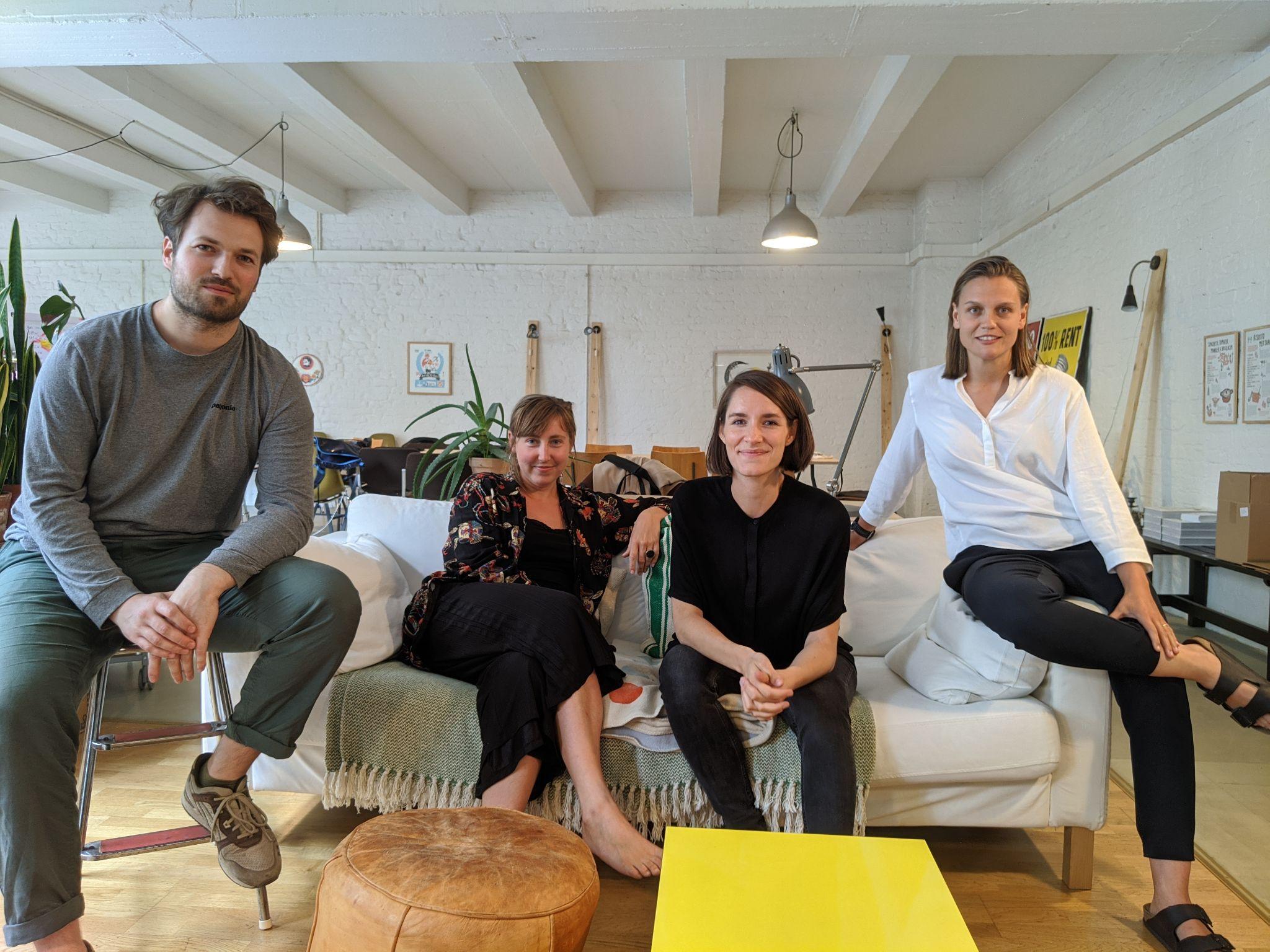 The Kaospilot+ Berlin Team: Finn Köhler, Edda Kruse Rosset, Helen van Baal und Sissel Hansen
About
KAOSPILOT+ Berlin is the Berlin-based home of the Kaospilots and offers a learning platform for design, sustainable entrepreneurship, and positive change. We believe that positive social impact can be achieved through community & collaborative initiative, innovative design, and value-based leadership.
The one-month Berlin Residency program will take place from October 7th to November 7th, 2021. For more information & if you want to apply, go here: https://www.kaospilotplus.com/berlin-residency